Advertising Week Briefing: Comscore gets charged with fraud, DTC learns about TV
September 25, 2019 • 5 min read
•
•
On Tuesday, the SEC charged Comscore and former CEO Serge Matta with fraud, estimating that the company overstated its revenue by $50 million.
The news, has brought out all the publishers in the industry on Twitter, who have for years complained that Comscore was inaccurate — a tale as old as digital media. Most of the time, Comscore traffic is lower than publishers' own numbers, which many have for years called the Comscore haircut.
That's news you'd assume attendees of Advertising Week would be buzzing about — especially considering the executive shakeup that rocked the company earlier this year. But on Tuesday afternoon those in the lobby and outside waiting for ice cream had yet to hear about it. At least, every attendee I asked, including execs at various major brands and networks, were unaware of the breaking news. "I've been listening to sessions on programmatic for the last 10 hours, so I haven't had a chance to check the news," said one ad tech exec, who when told of the news added, "It doesn't surprise me." Panels aside, one PR exec guessed that the lack of attention might be due to Comscore's size and focus, "It might just be more niche than you would think."
DTC on TV
Last year, DTC brand Touch of Modern was spending just $1 million on television. This year, the company increased its TV spend dramatically to $33 million, according to Jo Kinsella, evp and chief revenue officer at TVSquared during the Tuesday panel on DTC brands' media strategies moving toward TV. DTC brands who've fully saturated digital channels are turning to television to keep growing the brand. It's not simply a move from digital to linear television though. DTC brands are working with companies like Viacom to test out a spend with a network via influencers, experiential or OTT and then, once they see results from that, open to spending on linear channels. For example, Postmates worked with Viacom on an experiential sponsorship of a Good Burger pop-up for the relaunch of All That. From there the company grew its relationship with Viacom, recently buying ads on Comedy Central's Roast of Alec Baldwin. "Anyone trying to reach 18-34 year-olds has to start thinking like this," said Karen Phillips, evp of ad solutions at Viacom, adding that even legacy brands are starting to use the DTC approach of multi-touch TV buying. — Kristina Monllos
It's not Adweek!
Advertising Week is often shortened — much to the chagrin of both the conference organizers as well as a certain trade title — to Adweek. It's been a "problem," (a very small one) for a long time, but seems to have come to a head this week. It began Monday, when Advertising Week sent out an email reminding reporters to make sure to call it by its proper name. Reporters and staff at Adweek, meanwhile, have really taken it to heart, with a concerted Twitter offensive reminding everyone that they have nothing at all to do with Advertising Week. — Shareen Pathak
3 questions with beauty influencer Manny Gutierrez, aka Manny MUA
Do brands expect immediate conversion when you feature their products?
If I do a brand partnership, and they're like, "We didn't get as many sales as we wanted," I just say, "You're not working with me only for potential sales, but you're using me for the number of eyes I have on me." If I work with a brand and I show a product, someone in their head may say, "Oh, that looked cool." Maybe they don't buy it right away. But then another [influencer] will show the product, and that person may be like, "Oh, shit, Manny liked that, too. Maybe I'll buy it." There's a lot involved with using influencers to sell a product. Even if you don't get a ton of sales in this one jolt, well, you also got a million eyes on it for potential sales in the future.
Are you sticking to Instagram and YouTube, or are brands now asking you to create unique content for, say, TikTok?
I tend to just stay in my lane. I think the highest converting platforms are Instagram and YouTube, and even Twitter sometimes. But I don't see TikTok as being a big converting platform just yet. It's fun and I love watching it, and there are such cute videos, but that tends to be how people see it: just fun, little, cute clips. I think that, business-wise, YouTube and Instagram are more professional and more effective.
What's the biggest threat to the influencer world?
I can't imagine influencers ever completely going away, because what else are brands going to do? What — you're going to do a commercial? Girl. That doesn't always work. You want to have more than just that. –Jill Manoff
Overheard
TikTok put together a wall of iPads to display the variety of content — from beauty influencers to dog enthusiasts to dancers — on the platform at Advertising Week. The point, of course, is to educate the marketers who may still be unaware of the platform like one OTT exec who saw the setup and asked, "OK, what's TikTok?"
Coming Up
9 a.m. DTC herald a new era of performance marketing and customer acquisition, Ad Shapers Stage
10:30 a.m. Rethinking TV: Driving growth, relationships and experiences through data, Story Crafters Stage
11:30 a.m. The Future of Retail with Hasbro, Panera, Iris Nova and more, New Gen Stage
12:45 p.m. Gen Z Disruption: Why most of what you know about Gen Z influence is wrong, Culture Builders Stage
2:30 p.m. The pro's guide to TikTok, Story Crafters Stage
4 p.m. How OG brands deliver DTC results, Ad Shapers Stage
https://digiday.com/?p=347292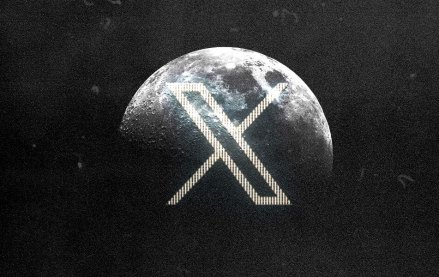 November 30, 2023 • 4 min read
In the packed DealBook conference in New York yesterday, owner Elon Musk bluntly told them to shove it.
November 30, 2023 • 2 min read
WorkTok, or CareerTok, is in full force. Combined, those hashtags on TikTok have over four billion views and it is benefiting Gen Z.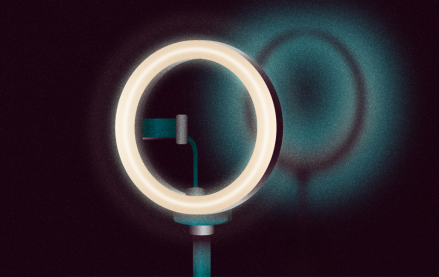 November 30, 2023 • 5 min read
In this week's Digiday+ Research Briefing, we examine how brands have been upping their TikTok investments this holiday season, how Lyft and the MSG Sphere are positioning themselves as ad opportunities beyond OOH, and how publishers are committing to building their events businesses in 2024, as seen in recent data from Digiday+ Research.