'The advertising industry is a day-to-day unrelenting grind': Why agencies should unionize
June 13, 2019 • 8 min read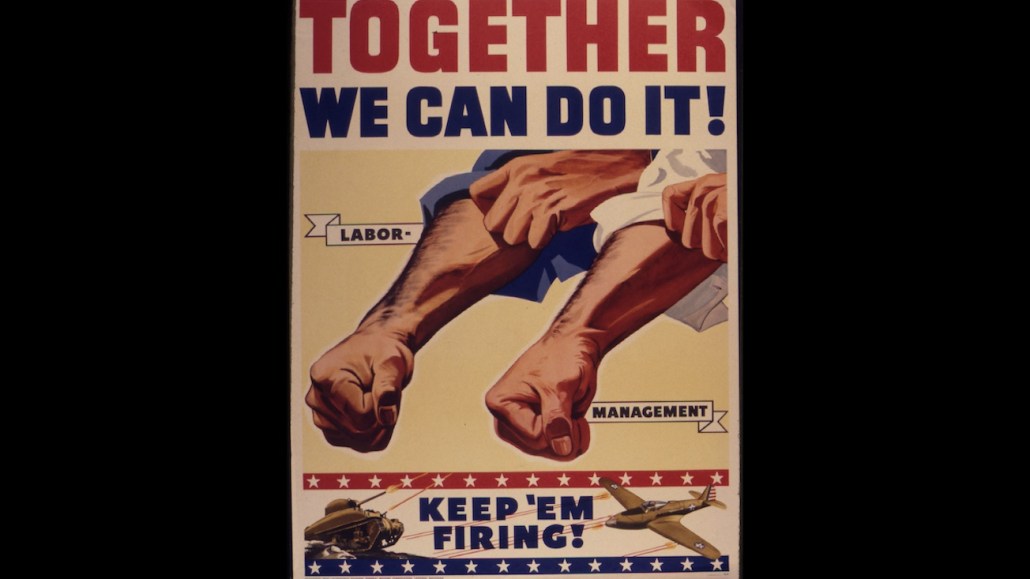 "Once the first agency unionizes it gets easier for everyone else," wrote a strategist on the industry message board app Fishbowl two weeks ago.
The comment was made as part of a question and answer session on unionizing and agencies set up by Fishbowl, as the question of why agencies by and large haven't unionized is a curious one. A number of agency employees in myriad agency roles — strategist, creative director, project manager, art director, digital media planner, producer and more — participated, with Splinter senior writer Hamilton Nolan, who organized a union at Gawker four years ago, answering the questions.
Questions and concerns were varied. What would this do to creative? To pitches? Could unionizing at agencies cause more in-housing? Wouldn't agencies fire employees for forming a union? What became clear is that interest in unionizing may be brewing at agencies. One art director on the app put it succinctly: "I hear a lot of talk about it."
The interest makes sense as agency culture is rife with issues — long hours, unpaid overtime, burnout, diversity and inclusion to parental leave and more. According to a recent Digiday survey of agency employees, 32% are worried about their mental health; 33% say they have been harassed; 39% say they have been discriminated against, with women more likely to be discriminated against than men; 21% say they have been discriminated against due to their race and 54% have experienced ageism.
The question of unionizing may be cropping up as it has become popular among digital media companies' staff in recent years, with the latest being publishers like Vox and Buzzfeed. But it's not just digital media that has unionized. Other creative industries touching agencies, like entertainment, have long been unionized. Yet, agencies have, for the most part, not. While two agencies said they hadn't heard rumblings of unionization it's unclear if the talk of interest unionization has moved from chatter among coworkers to HR or agencies' C-Suite. Reasons vary: Execs interviewed by Digiday said there was too much collective apathy and competition to make unionization possible.
Representatives for IPG, Publicis Groupe and Omnicom did not respond to a request for comment. A number of individual agencies, including Droga5, Wieden+Kennedy and VaynerMedia, declined to comment for this story.
Asked for comment, WPP referred to its annual report, which says the holding company said that it "support[s] the right of our people to join trade unions and to bargain collectively, although trade union membership is relatively low in our industry."
In 2018, around 7% of WPP's employees were either members of a trade union or covered by a collective bargaining agreement. In 2017 that number was 8%.
As for the other holding companies, the only other holding company to mention unions in its annual report was Publicis Groupe, which detailed how due to its "three-year profit sharing agreement signed with the trade union organizations, all Group employees in France received a bonus in 2018."
"From the outside looking in, it might appear that the advertising industry is a day-to-day unrelenting grind," wrote Strawberry Frog CEO Scott Goodson in an email. "Where employees are corralled to hit target deadlines on time and on budget, where unpaid overtime is a norm, maternity leave doesn't exist and taking a vacation is frowned upon if not barred entirely."
Agencies aren't alone in their challenges
The challenges faced by agencies will vary but by and large they are similar to those in other creative industries where unions are more common.
The argument is that collective bargaining could help solve — or, at least, be a resource as they work to solve — problems for agency employees. In negotiating a union contract with employers, agency employees would be able to set up the kind of work environment they want.
"Advertising is an industry that hasn't been unionized traditionally, unlike journalism, so that might be a reason it's taken so long," said Nolan. "You look at the structure of agency and it's not that different from the structure of a media company. There's creatives, there's writers, there's graphics people, there's business people, there's tech people. It's very comparable. There's really absolutely no reason that it couldn't be done except that nobody's done it yet."
Reasons vary. One agency creative director at a top creative shop said there's too much movement, too many big egos and arrogance for collective bargaining. Others pointed to the nature of competition within agencies, as agencies often push creatives to compete amongst themselves.
A former copywriter believes existing trade organizations, like the 4A's, are enough for some employees.
One former agency CEO who has also worked in publishing said agency employees are complacent. "It seems inevitable," said the former agency CEO of the possibility agency unionization. "There are a lot of people who are working very long, hard hours with little job security. It makes a certain amount of sense."
"There are a lot of professional well paid people who are smart enough to understand that a union is in their best interests," Nolan told Digiday. "A union only does what you want it to do because a union has made up of you, the employees, right? The employees are the union. There aren't going to be rules in your union contract that you all didn't decide to ask for."
There could be benefits to agency employees and agencies at large. "Unionized workforces are far more likely to have pensions, a stronger pensions and better health care, more secure pay because it's all built into the contract," said Nicholas Devyatkin, employment attorney at Tully Rinkey, who said that while employers likely won't want workers to unionize as they don't want to have to deal with outside voices when making decisions but that there can be benefits for employers, like a more loyal workforce, less turnover and savings in terms of turnover costs.
Unionization is spreading in digital media
Unionizing isn't nearly as popular as it was 60 years ago in the U.S. but in digital media interest has increased. In 2018, the union membership rate in the U.S. was 10.5% of wage and salary workers, down 0.2 percent from 2017, according to the Bureau of Labor Statics. As Digiday previously reported last December, unionization among workers in the arts, design, entertainment and media rose from 6.0% in 2016 to 6.8% in 2018.
The comparison to media isn't a perfect one. While print media has been unionized for roughly 80 years, digital media interest in unions has only recently ramped up in the last few years. For advertising employees, there's been nothing.
The business model could complicate unionizing
A consultancy CEO argued the agency business model may make it harder for agency employees to organize. "I'm surprised that hasn't happened," said the consultancy CEO. "But it's been tough for them to figure out how to do it."
Legally, under anti-trust laws, agencies would not be able to have one collective union but would instead have to be unionized by each agency, the consultancy CEO explained. That's why, even as the industry is unhappy with the state of payment windows, which came up again recently with General Mills RFP, agencies are unable to collectively agree to say no to those terms.
Given agencies use of freelancers across a number of duties, that could present an issue, said Devyatkin, as freelancers are not protected by the National Labor Relations Act. "So there's both a legal effect in the sense that they're not protected by the National Labor Relations Act and then there's the practical effect of having a labor force that's a little bit more in flux and transient," he said.
There's also the question of how unionization would do to client and agency relationships. "I'm rather doubtful this would benefit any client relationship," wrote Lisa Colantuono, president of search consultancy, AAR Partners. "Unionized workers often experience less of a sense of partnership and trust with their supervisors and that alone is a detriment for agencies and their clients."
It's unclear where agencies would fit
The American Federation of Labor and Congress of Industrial Organizations, or the AFL-CIO, directed Digiday to SAG-AFTRA, the actor's union, when reached for comment. The actor's union represents performers in entertainment, including commercial actors, but a representative was unsure where advertising agency employees would fit in and referred Digiday to the Writer's Guild of America. The Writer's Guide of America declined to comment for this story. The Communication Workers of America did not respond to a request for comment by press time.
"There isn't a dedicated union for exactly these kinds of workers," said Devyatkin.
That confusion could be part of the reason why organizing hasn't hit agencies. Whatever the case may be, the industry is changing rapidly and that will impact employee culture.
"The industry is shifting into two camps," wrote Goodson. "Commodity product, where the creative is being delivered cheaply and premium consultant level product. The former is the precursor to machine manufactured advertising. This may in the future create a new climate for union workers or perhaps it's more likely a massive backlash against the companies that bring AI created advertising to the world and in so doing eliminate human jobs."
https://digiday.com/?p=337429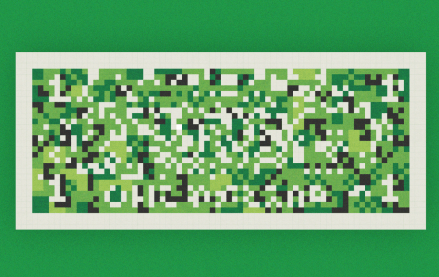 September 21, 2023 • 3 min read
Ducati has legitimate reasons to investigate Web3 tech as a marketing tool. Building a community of Ducati enthusiasts, or "Ducatisti," has been a core element of the brand's marketing for decades.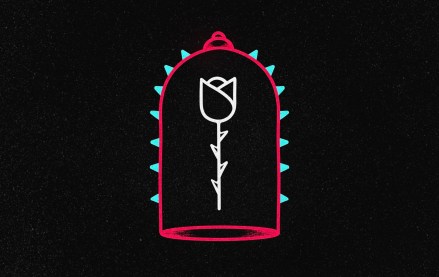 September 21, 2023 • 5 min read
In this edition of the weekly Digiday+ Research Briefing, we share focal points from Digiday's recently released reports on agency and brand confidence in TikTok, and on how publishers are making Instagram work for them.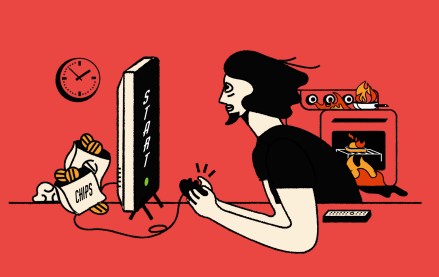 September 21, 2023 • 4 min read
While this is the first gaming related livestream Fandom has done with Instagram, it's part of a bigger push to celebrate and embrace the vast gaming community among the Gen Z demographic thriving on Instagram's platform.