Adidas is getting a leg up on Nike with new sustainable-fiber collection
July 15, 2022 • 4 min read
•
•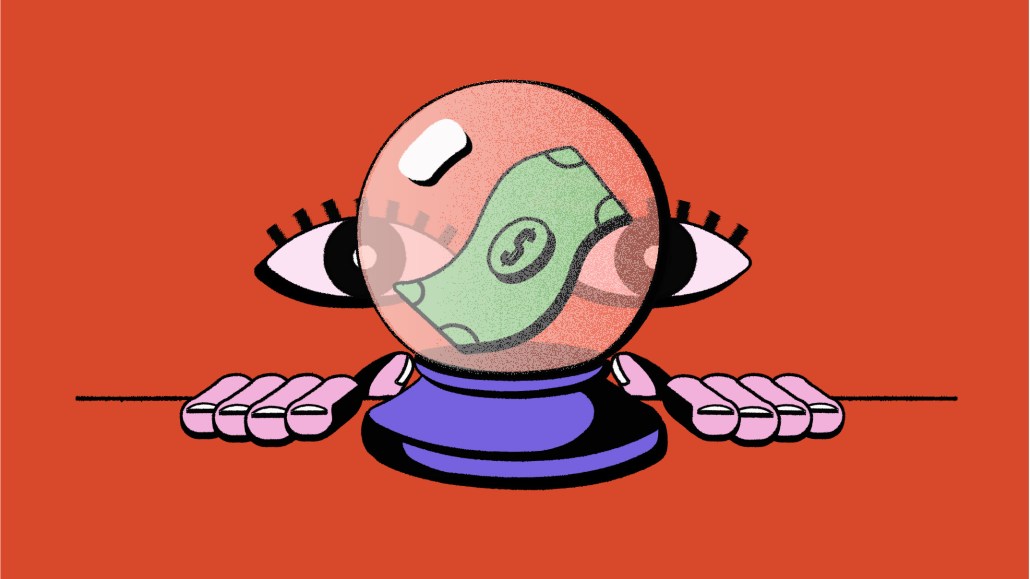 Ivy Liu
This Beauty & Wellness Briefing was first reported on, and published by Digiday sibling Glossy.
Sportswear giants are navigating how to both forward sustainability and ensure performance innovation. Adidas is managing to do both and is now lifting the curtain on its strategy with Terrex partner Spinnova.
Adidas announced the launch of the first sustainability-focused product in its outdoor-adventure Terrex line in February. Called the HS1 hoodie, it's made with regenerative fibers by Finnish material company Spinnova. Materials made from regenerative fibers can be re-used multiple times in a closed-loop system. Regenerative fibers have not yet caught on in sportswear. However, other apparel companies like Calvin Klein and Tommy Hilfiger parent company PVH are seeing its potential. PVH announced a partnership with regenerative company Infinited Fiber Company, which created regenerative fiber Infinna, two months ago.
For sportswear companies, using regenerative fibers is especially challenging, as maintaining both performance qualities and fast product output is key. In 2021, Adidas announced a three-loop strategy centered on diverting plastic waste from oceans and prioritizing regenerative processes and materials. "Our sustainability mission on the brand level, not only on Terrex level, is to help end plastic waste," said Marwin Hoffmann, vp of global outdoor marketing at Adidas. Nike, on the other hand, has more so focused on keeping existing products in the loop with a dedicated refurbishment and takeback program. However, there are rumors that Nike will soon be making regenerative sneakers with a negative carbon material.
By the end of 2024, Adidas also wants to eliminate its use of virgin polyester. And the company wants to reduce its carbon footprint by 30% by 2030. According to the brand, its sustainability targets are very ambitious, equating to big challenges it can't solve alone. So far, since the start of its work with Spinnova six months ago, it's produced 1,500 of the HS1 jackets. Additional quantities will go on sale on July 15.
"Adidas has a two-tiered strategy, when it comes to the 'made with nature' part of its regenerative plan. The first one is to invest heavily in innovation," said Hoffman. "Secondly, we are aware that we will not be able to do it alone and that we need to partner with the best brands and brains outside — even sometimes with competition, where we are happy to run shoulder-to-shoulder together with them to fight these challenges on sustainability." In 2020, Adidas partnered with sneaker company Allbirds on a running shoe stamped with the amount of carbon created in its production.
The first 1,500 HS1 hoodies went to the brand's Adiclub loyalty members who signed up to a waitlist in February and purchased them for $180. Adidas hopes to eventually expand its use of regenerative fibers to its full product range. The hoodie only features 25% Spinnova fibers, to ensure performance qualities are maintained, according to the company. "As we are a sports company, we can't compromise innovation for quality. On the outerwear side and on the Terrex side, the quality challenges and our ambitions are extremely high," said Hoffman.
Spinnova fibers can be knitted and woven like cotton, but there is still a learning curve to using them. Janne Poranen, co-founder and CEO at Spinnova, taught Adidas's supply chain partners how to work with the material. "All the fibers in the hoodie were produced in our pilot program; we are not in commercial production yet," said Poranen. "Our first commercial pilot will start at the end of this year. The target now is to do 1 million tons in volume in the next 10 years." Scaling regenerative fibers, which will become easier to work with and have improved quality over time, will be key to Spinnova's long-term success with big brands like Adidas.
As new technologies allow for more innovation, mega-brands like Adidas will have to re-think the very definition of performance quality. "We have to challenge ourselves internally and as a business," said Hoffman. "Are these Adidas quality standards, which might have been there for the last 5-10 years, going to have to be adapted going into the future? Man-made fibers have a very different hand feel and different moisture properties than these natural fibers. Even if you think about natural fibers like those from Spinnova, as the fiber is completely new in the market, there is no benchmarking against it," said Hoffman.
Anne Nebendahl, senior design director at Adidas, noted that it's not just the manufacturing processes that need to change, but it's also the brand's thinking processes. "We need to design a recyclable product that needs to last but also consider its end of life," she said.
Adidas scored the highest out of all sports brands in the Business of Fashion's 2021 Sustainability Index. Its hope is that brand collaborations, like its sneaker collab with Allbirds, and partnerships with companies like Spinnova and Parlay for the Oceans will put it ahead in what has been termed "positive competition."
https://digiday.com/?p=456224
October 3, 2023 • 2 min read
•
•
In episode four of the "Is This The Metaverse?" narrative podcast, Glossy international fashion reporter Zofia Zwiegliska spotlights the brand opportunity when it comes to fashion in the metaverse.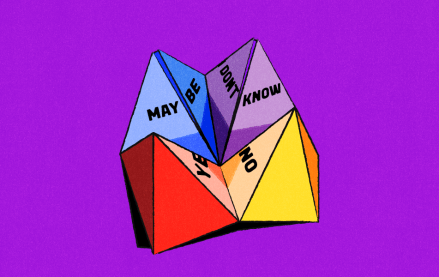 October 3, 2023 • 5 min read
•
•
Overall there's more due diligence from marketers when it comes to influencer marketing efforts now, according to marketers and agency execs, who say that there's been more rigor over the last year, and especially over the last six months.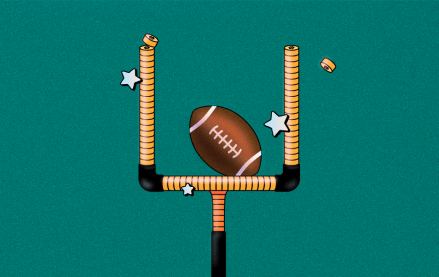 October 3, 2023 • 3 min read
•
•
The collaboration between the Los Angeles Rams and Snapchat goes back to 2020 as the Rams made became the first NFL team to conceive a Snapchat AR experience, affording fans the opportunity to virtually wear the team's recently unveiled uniform.