Ad buyers view Amazon warily: Insights from the Digiday Media Buying Summit
October 21, 2019 • 5 min read
• By
Digiday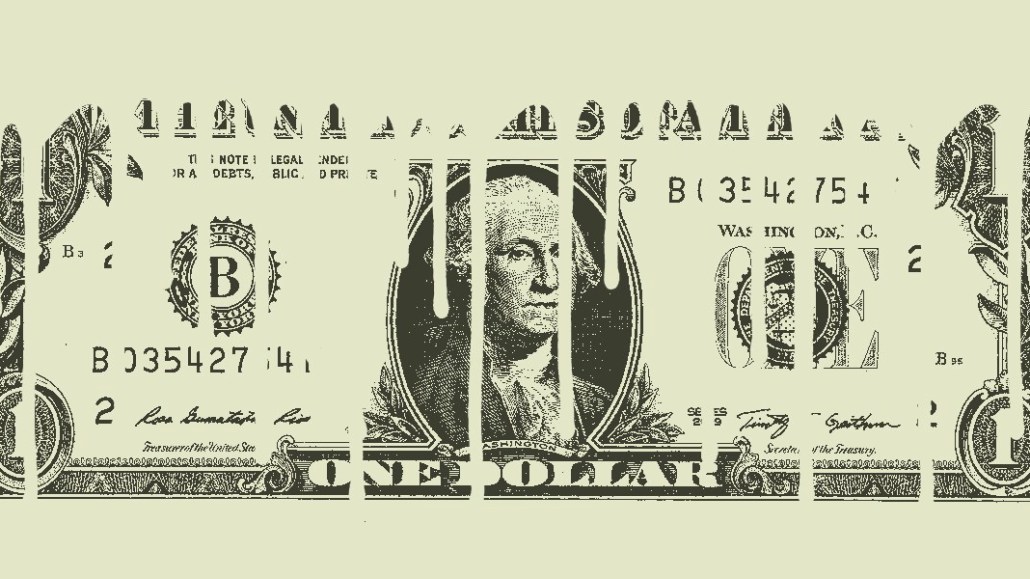 Media buying is under pressure. Ad agencies of all sizes are worried about more scrutiny on what they do, keeping up with changing technologies and the evolution of platforms and talent issues. At the Digiday Media Buying Summit, 200-plus agency leaders gathered to discuss these challenges and find solutions. Here's what we learned.
Everyone's interested in retail media, but has problems with it.
The "Amazonification" of media buying was a big topic among buyers. Both agencies and their clients recognize that Amazon is an extremely important part of the media ecosystem, but continue to have issues with it.
One of the biggest problems is finding people who have the skills to work with Amazon Advertising, especially considering how immature it is.

Agencies are interested in watching how quickly other retail media like Walmart or Target evolve, in an effort to find alternatives to Amazon.

At the same time, brands and agencies are worried about putting too many eggs in the Amazon basket. "Our clients are very concerned. They've seen what's happening with Google in other parts of the business and they don't want another Google," said one buyer.
The bottom line: Amazon is hot, but buyers are wary of another platform frenemy.
Talent has become a giant challenge.
Buyers are seriously concerned about a talent crunch. It's a job seeker's market, and many agencies are having a tough time hiring smart people and retaining them.
Training has become a major budget line item for agencies. Agencies are building giant training programs for both junior and mid-level employees. They're creating courses and figuring out how to best keep employees motivated with growth opportunities but also keep them savvy enough to keep up with changing tech and evolving platforms. 

At Essence, the agency has created an entire learning and opportunity team in order to ensure training is a focus. At CMI/Compas, the agency has spent "seven figures" on the same.

And at smaller companies, agencies are offering everything from remote, work-anywhere opportunities to more soft benefits like sabbaticals. 
The bottom line: The talent crisis is real, and employers are getting desperate to find good people.
Agencies worry about in-housing.
Brands like Bayer have proved that in-housing media buying works for them. The company's Josh Palau, who runs the in-house agency team, has said it's resulted in significant cost savings. For agencies, this means it's time to seriously consider how they work for brands.
Agencies are deciding to do more strategic and advisory work for brands. If their clients choose to take things in-house, they often help them do it.

iCrossing chief media officer Chris Apostle said he's had plenty of clients have that conversation with him. The key now is to know that many times, those conversations don't lead to much, and his agency has often had clients boomerang back to them with projects they were previously in-housing.

"We had a situation where we had a client take things in-house. We agreed to train some of their internal people that we already had. We had a six month time period where we transitioned everything to them," said one buyer. Another said brands soon realize how hard the work is: "We've had clients in tears on the phone. They didn't realize how annoying it is to run Facebook campaigns."
The bottom line: In-housing is a reality, but it also falls on a spectrum.
Speaker highlights
Josh Bayer, vp media strategy and platforms at Bayer, gave a talk on the second year of Bayer bringing programmatic in-house.
The company started this project with a clear vision and spent time on the back-end before setting it up.

The data piece was the most important one, of cleaning up and sorting data inputs and how they would be used.

It's now on track to take all digital buying in-house by 2020, and Palau is now focused on process. "When you're in-house you're coworkers. I can say no to more things than my agency ever could.
GroupM LatinAmerica head of digital David Posada chatted with Digiday's Shareen Pathak about why premium advertising environments have become more important.
The brand safety discussion is still top of mind for brands, said Posada. Most brands now fall into being more risk averse than before, and the agency spends a lot of time on risk management profiles for each client.

Issues with platforms like YouTube or Facebook haven't gone away, but Posada said clients have often no choice but to work with those platforms despite any scandals or fear of the screenshot.
ICrossing's chief media officer Chris Apostle also gave a talk on the future of media buying.
Apostle said that like Posada, many clients have become more risk-averse. The agency's job is now to define brand safety for them — and emphasized it's not just about being in "unsavory" environments but also just being in the right place at the right time, targeted to the right person. "It's just good advertising," he said.

Apostle also said the consultancy threat is real, and agencies are running up against them in about 20% of pitches. The key is to remain a partner to brands and focus on being an objective agent, he said.

Talent is also a significant concern. The hardest roles to fill, said Apostle, are for anaytics and paid social experts.
Overheard
"Consultancies' job is to nitpick and look under every single piece of paper they can find. They're a threat and they like it."
"Consultancies are potentially better equipped to succeed. They find the lowest hanging fruit to succeed. They start showing progress and then they showed we can buy media. They build the trust on low hanging fruit. They come in as the savior on multiple situations."
"Clients want to know they're not being taken advantage of. Clients are asking us to do more things, and every single contract is being renegotiated."
"Amazon is clunky. You can't even have a line item end and have it turn back on. You have to rebuild it. It takes forever. We don't want to keep doing it each month. Now they have workarounds to do that. "
https://digiday.com/?p=350021