When it comes to making money, the single biggest challenge facing the many ad-related startups is gaining access to agencies, the gatekeepers of advertiser budgets.
The continued influx of venture capital investment in digital advertising means a cluttered environment in which there are several providers of services that are pretty much trying to achieve the same thing. Each claims it's something special. In reality, often the differences are minimal. In such an environment, winners and losers — with tens of millions of dollars on the line — can come down to which company gets the ear of agencies.
As a result, ad tech startups are being forced to find new, and at times creative, ways to get a much-needed foot in the door. This can range from the standard use of connections of executives and board members to offering key agency executives advisory roles that, at times, come with equity in the company.
A recent tactic is to appoint agency execs to an advisory board to trade their experience and insights for equity, stock options, or other compensation. Digiday explored the appropriateness of that arrangement from an agency perspective last week, but as a startup the advantages are clear.
First, agency execs know what agency execs are looking for. They can help young companies hone their offerings and tailor their pitches in a way that'll appeal to the needs of their prospective clients. Second, the involvement of an ad executive will likely secure at least a meeting with someone at his or her agency, if not more. And finally, even if it doesn't afford them a foot in the door at their advisor's shop, it'll at least help them do so elsewhere.
"Advisory boards are about the expertise, but they also add legitimacy," said Jason Krebs, chief media officer at Tremor Video. "It's a message to the market if a well-known name in the industry is putting theirs alongside yours."
That message to the market doesn't come free, of course. Advisory board members will often be reimbursed with a financial stake in the company for their trouble.
Another, newer way to catch the attention of agencies is to tap the services of third-party outfits such as DMR Partners, which acts as a middleman between startups and ad buyers.
The company essentially acts a as filter, and goes out into the market looking for and evaluating startups before presenting four or five to a network of over 200 agency representatives each month. It then asks for feedback from its network to get a gauge on what types of service or products they're looking for.
"We ask our members what their client pain points are, and what problems they need solving," said DMR founding partner Alec Andronikov. The idea, he said, is to help out busy agency folks by cutting through the clutter on their behalf.
Neither the startups nor the agencies pay to be involved in the network, but DMR operates a consulting business on the side, which helps its clients – the startups it screens – appeal more successfully to agencies. "We help them with their positioning and marketing, and connect them with agency who are members," said co-founder Gayle Meyers.
In return for those services startups can choose to pay DMR on a retainer, or with a stake in their company. "If a startup says they'd rather give a percentage of their company to make sure our interests align, then that's the way it works," Andronikov added.
DMR says it does not pay agency executives for their involvement in the program, but multiple agency staffers Digiday spoke with about the company said they had been offered equity in DMR itself in return for their time. Andronikov said the company has its own board of advisors, each of which are reimbursed for their help differently, and that it does not currently operate an investment fund. He did not rule it out, though. "We haven't gotten to that point," he said.
That type of relationship once again raises ethical concerns from the agency perspective: Should agency staffers own equity – either directly or indirectly – in the companies it evaluates on behalf of clients? After all, it is not agencies' money that these startups are after; it is their clients'.
But from the perspective of the startup it gets them one step closer to what they're looking for: Agency business. Having a group of agency folks with a financial interest in your success can only be a good thing.
Ultimately, it's likely many of the ad startups currently vying for agency attention will end up falling by the wayside, or consolidating as leaders emerge in their respective fields. In the meantime, the scramble to stand out will only heighten the need for digital advertising startups to find new ways to gain legitimacy, whether it ends up impacting their long-term prospects or not.
"Having those names associated with you can only get you so far," concluded Krebs. "It's not going to make or break a company."
https://digiday.com/?p=11818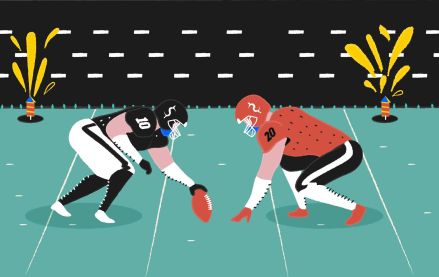 December 6, 2023 • 4 min read
In response to this challenge, the NFL's Detroit Lions have adopted a proactive strategy, introducing an extra channel for their local NFL broadcast. The objective is to broaden advertising opportunities, leverage direct-to-consumer distribution, and establish stronger connections with local fans, with the ultimate goal of increasing preseason viewership.
December 6, 2023 • 4 min read
It's been over a decade since the most recent entry in the wildly popular "Grand Theft Auto" series came out in September 2013, meaning anticipation for "GTA 6" has been building for years. Rockstar titled yesterday's trailer as "Trailer 1," making it clear that the company is poised to launch a massive marketing campaign in the lead-up to the game's 2025 release.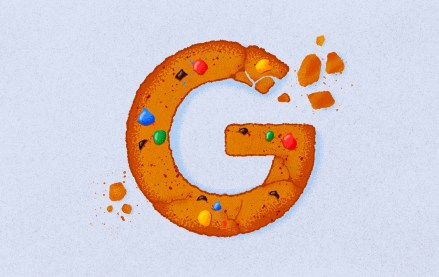 December 6, 2023 • 4 min read
A healthcare client that decided to scrap all conversion tags and cookies within weeks provides a case study for what will likely be a common experience in a year's time.