Liz Olson is business development manager at Ogilvy & Mather Chicago. Follow her at @iamlizolson.
On April 29, seven industry stand-outs will be inducted into the Advertising Hall of Fame. Of those seven, six are men. Only one is a woman: Shelly Lazarus.
By the numbers, this is both a sign of progress and a reminder of the enormous gap that still remains at the top. To be clear, I generally find most gender discussions a bit weepy and tired. I'm of the "lean in" mentality. I'm a strong believer that the best thing we can do to level the playing field is to raise more self-confident girls and encourage women to grab their own seats at the table. But years before Sandberg was talking on TED, Shelly Lazarus was out there as living proof of what leaning in looks like.
I sit here typing this from my desk at work, my feet nestled into a new pair of heels, old stacks of Harvard Business Review to my left, the latest Psychology Today to my right. I'm clicking keys in between the fielding of questions from men almost twice my age. In front of me, the email from a woman who unwittingly has and will continue to shape my career in advertising.  It's signed "Love, Shelly."
Growing up, I wanted to be a boy. My hair was cut shorter than my brother's and I had my initials buzzed into the back, like the guys in the NBA. I wore Umbro's and Air Jordan's. I had skateboards and skinned knees.
I wanted to be a boy because I wanted to matter. I wanted to be a boy because I wanted to play hard. I wanted to be a boy because I thought it would be easier. In elementary school my role models were mostly men: Shaq and Charles Barkley, Michael Douglas in "The American President," President Clinton — post-welfare reform, pre-Monica. I loved their confidence, their strength. I wanted those things.
When I was 10 years old I would rip posters out of Sports Illustrated for Kids and tack them on my bedroom walls. I framed the ones of females –– there weren't many.
The first time I ever saw businesswomen was in the J.Crew catalogue in junior high. In their slacks and blazers and heels they looked strong and confident and sure. But also feminine. I wanted to be them. But they weren't even real.
I grew my hair out. I grew into my body. I grew into my confidence. I still wanted to be big. I still wanted to matter. But mostly I just wanted to be me.
I started at Ogilvy right out of college. It was my first internship and my first and only job. When I received my red offer letter, I called my grandmother. "You're working for Shelly's company now," she said.  "You're in good hands."
As a junior brand planner, I would lay in bed at night and obsessively watch Shelly interviews on YouTube. I marveled at her honesty, her kindness, her charm. In an industry of mad men, I watched her do things her own way. It gave me hope that I could too.
I met Shelly for the first time this fall. It was a promise our Chicago Chairman made to me after I confessed to him that I was madly in love with her. Sitting across from her, in a red armchair in her airy corner office, surrounded by frog figurines, she made me feel like I was right at home. She told me about how she had studied Psychology. She told me about her husband and her kids and her grandkids. She told me that more than anything, people matter.
Her energy was infectious. She laughed hard. Her confidence filled the whole room. I wanted to sit in that chair everyday. I wanted to sit in that chair forever. As our conversation finished, she hand-wrote a note for me to pass along to a client. She signed her last name easily across the back of the sealed envelope: Lazarus. It mattered.
In an industry that all too often forces you to question whether what you're doing is really worth it, Shelly embodies all that is still good. She's the kind of leader I hope to eventually become. She's also the kind of person I want my niece to become. And my eventual daughters. Also, my eventual sons.
Now that I'm almost mostly grown-up, I'm glad that I'm not a boy. I'm glad that I don't have my initials shaved into the back of my head anymore. Now, I just want my name signed on dotted lines of contracts. Or across the back of handwritten notes, just like Shelly.
Image via Shutterstock
https://digiday.com/?p=37043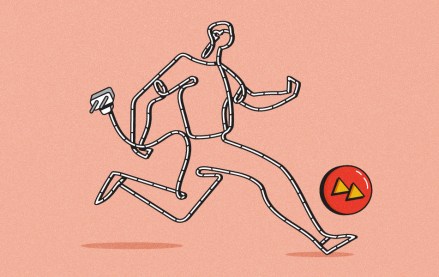 September 22, 2023 • 4 min read
Women's sports are having a moment. Brands, media companies and agencies are looking to get in on the action.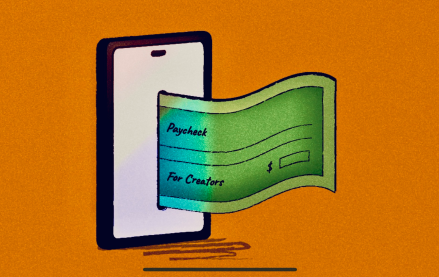 September 22, 2023 • 6 min read
The Hollywood strikes were supposed to be a game changer for many of them, but the situation hasn't quite lived up to the hype.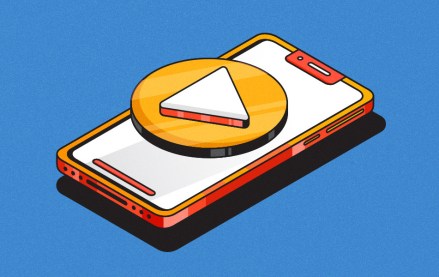 September 22, 2023 • 5 min read
Given the rise of short-form video, agencies that focus on the format, rather than specific platform expertise, will reap the rewards.