A domino effect: How USPS delays may hurt e-commerce startups
August 14, 2020 • 5 min read
•
•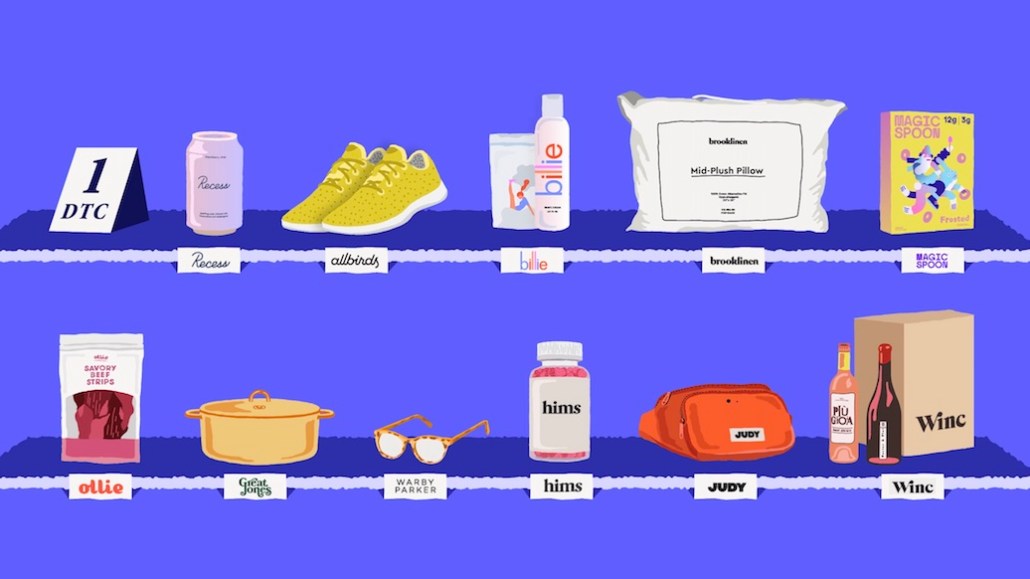 Ivy Liu
During the coronavirus pandemic in the U.S., e-commerce has become a lifeline for businesses to stay afloat when many non-essential stores were ordered to close in April and May. Now, changes being made to one of the backbones of the e-commerce landscape — the United States Postal Service — threatens to create a huge headache for retail and consumer startups.
In mid-July, many businesses started reporting packages were taking longer to get to customers, with delays lasting anywhere from several days to more than a week. This delay coincided with the USPS' new postmaster general, Louis DeJoy, implementing new cost-cutting measures like no longer issuing overtime, and telling employees to leave mail behind, and leave it for the next day if they were running behind. The cost-cutting measures come as Congress has yet to issue emergency funding for the postal service, which has suffered huge losses during the coronavirus pandemic.
Every e-commerce business, from mom-and-pop shops all the way up to Amazon rely on the USPS in some way. USPS is often the cheapest delivery option for businesses with smaller packages who want to get them to customers within a few days (in some cases costing nearly 50% less than the lowest-priced option from a private competitor, though prices vary depending on package weight and shipping speed). It also sometimes delivers packages to rural areas that competitors like FedEx and UPS don't always reach. Without USPS, the e-commerce boom wouldn't exist, but who exactly can reap its rewards may be threatened by these recent delays.
The entire e-commerce ecosystem, spurred by Amazon's success by offering two-day shipping, is built to reward the companies who can get products to customers as quickly and as cheaply as possible. Surveys consistently show that customers want more companies to offer free shipping, and are more likely to buy from them. Advertising and e-commerce platforms favor the companies that offer free shipping, as well as the ones that get products to customers exactly when they want them to. If the USPS delays persist — or if the agency raises its prices — it could force e-commerce business to instead use a more expensive competing service in order to offer the fast delivery that customers have come to expect. The bigger businesses with more cash on hand would be better equipped to eat any additional fees.
"The ability for an entrepreneur to rely on consistent, affordable prices for logistics has been the bedrock of e-commerce," said Web Smith, founder of 2pm Inc. "Without that it will be harder for the younger companies to grow… there isn't an organization that has done more to democratize deliveries than USPS."
Take Flour Power, a two-person online bakery run by college friends Miranda Bucciero and Lauren Gibaldi. What started as a side hustle — selling baked goods — turned into a full-time business in 2019. The pair say they now ship about 200 orders a month of cookies, baking kits, and other goods nationwide. They ship all of their packages through U.S. Priority Mail, which usually takes one to three days.
Bucciero and Gibaldi first started noticing issues with the USPS service about a month ago, when they dropped off 10 packages with pre-paid shipping labels that the USPS lost track of. Now, packages are consistently taking a week, and they have no way of letting customers know exactly when packages will arrive since they only have access to the same tracking number that customers have.
"We are really lucky I would say, we are really one on one with our customers, I pretty much talk to all of our customers pretty regularly or I engage with them in some ways, and ultimately people have been pretty kind," said Bucciero. If the delays in USPS continue, then Flour Power would likely have to move to the next cheapest option, UPS. U.S. Priority Mail's rates started at about "$7 and something cents per pound," and their packages are typically one to two pounds. Bucciero and Gibaldi said that the best rate they could get from UPS' second-day air service — which they would need to use in order to ensure its perishable goods get to customers on time — would be a $20 flat rate.
Flour Power would likely have to bake those additional costs into the price of its goods. And while Bucciero and Gibaldi feel that existing customers might be understanding, they think it would be harder to convince newer customers to buy from them if the service is more expensive.
Unhappy customers can result in further consequences for e-commerce companies. For example, Facebook routinely surveys customers who bought a product after viewing a Facebook ad, asking them how their experience was with the company, and if the product was delivered to them on time. The purpose of these surveys, as Modern Retail has previously reported, is for Facebook to catch dropshippers who are purposely misrepresenting their shipping times.
Digital marketer David Herrmann, who manages a digital advertising agency focused on DTC startups, said that some of his clients started to see their customer feedback scores drop significantly two weeks ago, around with the USPS delays started. "This quality score on Facebook plays a huge factor in our costs on the platform. If it falls under a 2, you're in penalty and at risk of getting [your ads] shut down," Herrmann said. "None of our projects are there, but it is something we're monitoring closely." To solve this, Herrmann said his clients have had to get more stringent in updating email flows and updating shipping pages to reflect that there may be delays.
This is just one example of the domino effect that slower shipping speeds can have. Companies have to spend more time communicating with customers about shipping delays, which gives them less time to focus on other business-critical tasks. And if unhappy customers take to writing unhappy reviews, it can hamper their ability to advertise and sell on platforms like Facebook.
Smith said that while USPS raising prices is a big enough concern in and of itself for small business, he's more concerned about increases occurring during the fourth quarter of this year — a time when advertising prices also typically rise because of increased demand.
"You consider advertising increasing in costs, you consider logistics increasing in costs, and you have a situation where growth in e-commerce for smaller companies becomes a lot more prohibitive," he said.
https://digiday.com/?p=375253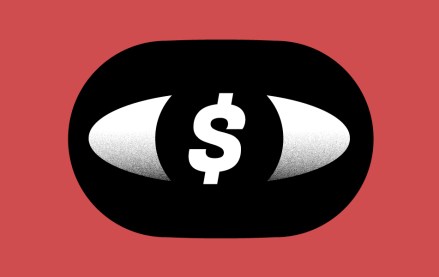 December 5, 2023 • 3 min read
The latest edition of the ANA's programmatic transparency report claims $22 billion can be saved by drastically cutting the ad tech bloat.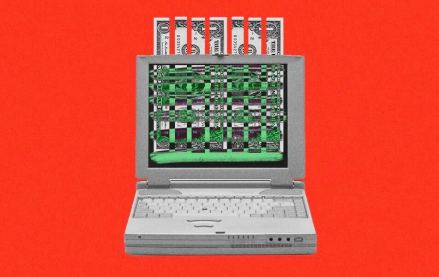 December 5, 2023 • 5 min read
Agency clients still see programmatic as an important part of their marketing budgets. But, overall, the uncertainty around programmatic could be causing them to lose confidence in online display ads as a marketing channel, and, as a result, agency clients are investing less in online display.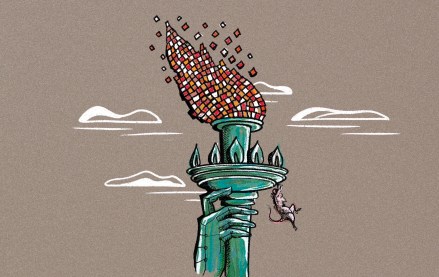 December 5, 2023 • 3 min read
There's a global AI race and different regulations in different countries might be slowing down – or speeding up – innovation. Here is a breakout of how regulations are being shaped on both sides of the Atlantic.