James Anstey, marketing director at Havaianas sure does have his work cut out for him, especially at this time of the year, when the weather is just starting to get warm and people are ready for flip flop season.
"This time is executional since we are a seasonal brand," Anstey said. "Right now we are in the final point of planning, since we've already planned the execution for the year in terms of events, media and social media."
Right now Havaianas is focused on integration. The company uses Cake Group for social media outreach, PHD for media, Almap for creative and AB PR for events. The challenge for Havaianas is making sure everyone is on the same page. Once a week the brand gathers together for a conference call.
Since it's the end of the month, Havaianas has an internal meeting to look back at the month and see whether the company has hit its goals. "For example, we've found that we are slightly down on SEM and we are OK in SEO," Anstey said. "So now we are focusing on what else can be improved." On the other hand, Anstey said that Havaianas' e-commerce numbers are up 35 percent for the year.
The Havaianas team also spends a lot of time going to events to learn about some of the new media opportunities. For example, PHD had an event on Monday, which Anstey attended to hear about some of the opportunities in mobile. The company doesn't yet have a huge footprint in mobile, besides what it does with Verizon ID, which is comparable to Shazam. When Verizon customers ID Nicky Minaj's Starships song, they get the chance to win a pair of Havaianas' new sneakers/espadrilles. The idea is to associate the brand with a fun, hot summer tune.
Another part of the day-to-day activities consists of connecting with Brazil and the other parts of the world where Havaianas operates.
"Our team here in New York likes to share ideas with the teams in Australia, Brazil and Europe," Anstey said. "We like to be able to learn from one another and compare the trends we are seeing in one market to the next."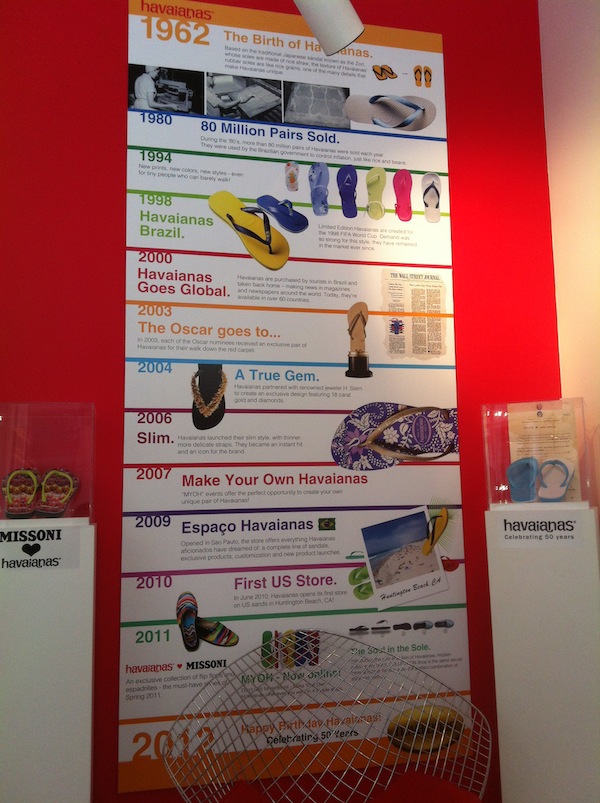 In the waiting area at Havaianas, there's poster up with the history of the company.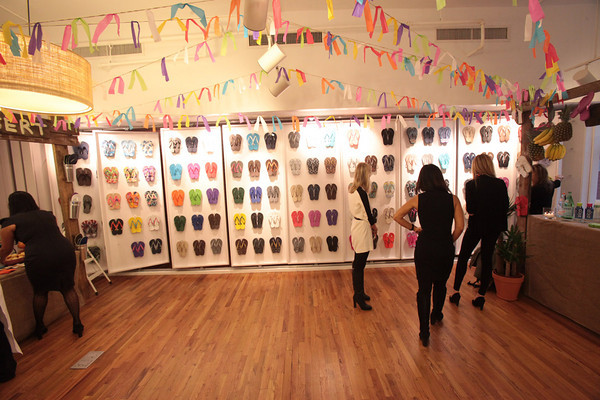 The Havaianas showroom, with all of the various flip flop designs.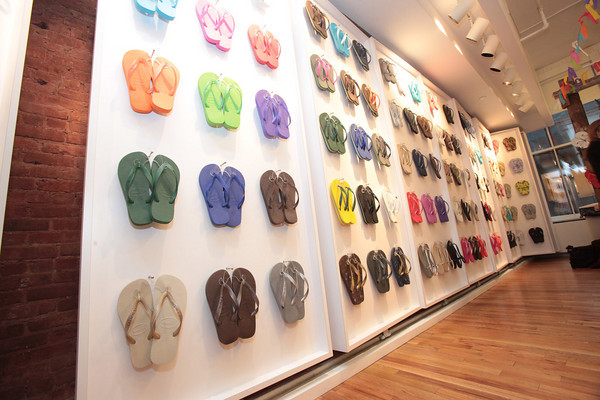 Another shot of the showroom.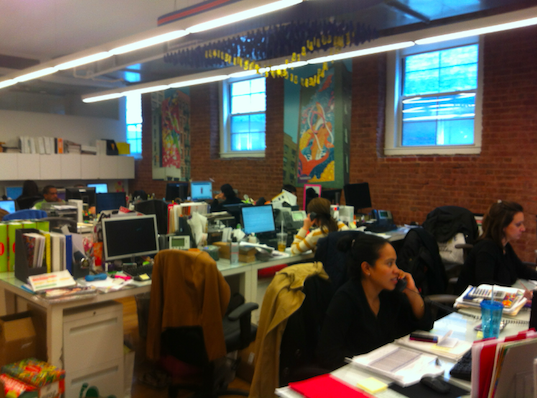 The Havaianas team busy at work.
https://digiday.com/?p=11439