The 9 best reactions to Jeb's new campaign logo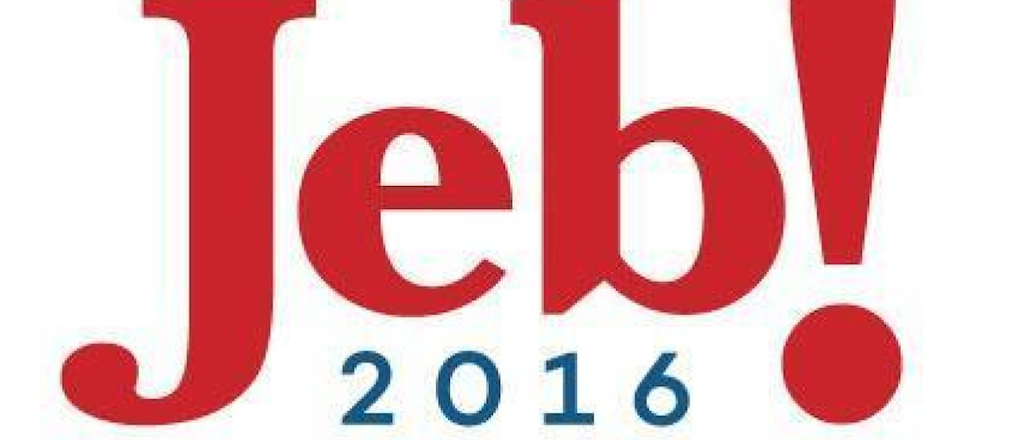 No one is more excited about Jeb Bush's campaign logo than the Internet.
Well, besides the actual logo itself, which features a enthusiastic, bright red exclamation point! Here's what the Republican hopeful tweeted out, ecstatically on Sunday, in announcing his candidacy:
— Jeb Bush (@JebBush) June 14, 2015
Perhaps unsurprisingly, the logo leaves out the Bush last name and, to be fair, he's used various iterations of the jaunty exclamation point during his statewide campaigns during the 1990s. That was before Twitter existed, so for everyone on the Internet who isn't steeped in Florida politics, the branding was prime for mocking.
Here are some of the best:  
My favorite thing about the "Jeb!" logo is it raises my hopes that his candidacy will be a musical — James Poniewozik (@poniewozik) June 15, 2015
— darth!™ (@darth) June 15, 2015
Apparently Jeb shops at Walgreens: pic.twitter.com/8Fcxu6z8r6 — Lisa B. (@politeracy) June 14, 2015
really digging jeb bush's campaign logo pic.twitter.com/TpwwSaInt1

— Zainab Javed (@zrjaved) June 14, 2015
pic.twitter.com/lctxSx6iAd — Simon Maloy (@SimonMaloy) June 14, 2015
the exclamation point in the Jeb! logo makes me think he says his name like Steve Holt

— delrayser (@delrayser) June 15, 2015
Jeb Bush's campaign logo looks like a Jello package. pic.twitter.com/C2ccQLfDxd — Susan Schorn (@SusanSchorn) June 14, 2015
Jeb's new logo makes me think of Steve Buscemi in Barton Fink. "I'm Chet!" pic.twitter.com/AAjpLO2v0r

— J.J. Brädt (@Diddley_Squat) June 14, 2015
Jeb Bush's campaign logo looks like the old yahoo logo haha pic.twitter.com/dmksotJm7q — Will Thompson (@thrillis4) June 14, 2015