6 Agencies That Scrapped Websites for Social Media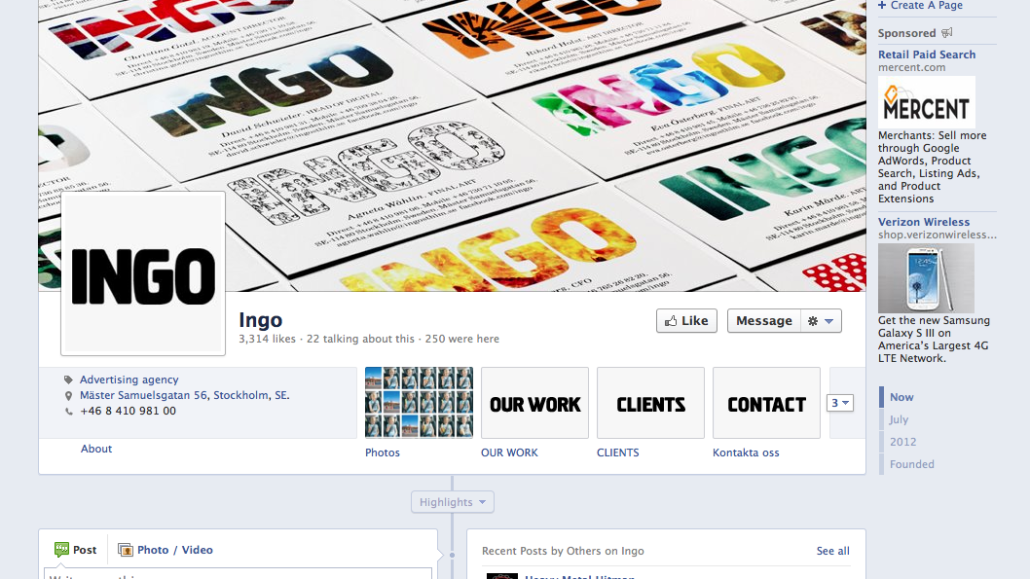 As a way to prove their expertise in social — or perhaps just to get attention — agencies are ditching traditional websites and migrating their primary online presences to platforms such as Facebook, Twitter, Instagram and Pinterest.
This attention-getting move has a semi-hallowed history. Boone-Oakley, an indie shop in Charlotte, N.C., reinvented its site as a YouTube channel back in 2009. The agency is still going this route, although it has a more traditional agency site to complement it. Effectiveness is always hard to judge, but a positive sign is that Boone-Oakley was named Ad Age's Small Agency of the Year in the Southeast in 2009.
Here are five more shops opting for social platform versions of their sites rather than the regular old destination. Email me at the address below if you've seen others.
Global Interactive Chile on Pinterest

https://digiday.com/?p=20759