Attracting and keeping talent is already one of ad agencies' biggest concerns, and now they're not just competing with each other for talent but also with tech companies like Google, Facebook, Uber and Airbnb.
So agencies are trying to apply some of their creative muscle to recruiting. Here are recent examples of unorthodox ways that agencies have mined talent:
Havas Worldwide Chicago
Since 2013, Havas Worldwide Chicago has continually revamped its internship program, using social platforms such as Twitter, Facebook, Instagram, Tinder and even a "Game Of Thrones"-inspired Snapchat challenge to recruit. For its latest program kicking off yesterday, the agency asked candidates to come up with a social campaign for a good cause, using at least three social channels.
"Resumes all look the same, but making them actually use social media helps us dig deeper and get a sense of their passion, thought process and drive," said Heather Hayden, senior talent acquisition manager at Havas Chicago. "It lets them show us who they are rather than just tell us."
These internship "drafts," as it calls its programs, help the agency find permanent talent: Over 50 percent of Havas interns are hired full-time every term, according to the agency.
"It's not enough for agencies today to merely pay lip service to social media," said Jason Peterson, chief creative officer at Havas Chicago. "Who better to tap but social natives: kids who know the space better than anyone?"
R&R Partners
This independent agency wasn't finding the right candidates through traditional routes. So to extend the "What happens here stays here" campaign for the Las Vegas Convention and Visitors Authority, it decided to focus on sneakers.
Through "Creative Sole Search," the agency is asking candidates to apply their best ideas to take the tagline "What happens here…" to the next level, by using a pair of size 11 sneakers. The competition is open until Dec. 18.
"Traditional searches can get so bogged down in the process until everyone forgets why we're even in this business," said Arnie DiGeorge, executive creative director at R&R Partners. "Kick-ass ideas can come from anywhere, so we're just putting this challenge out there. It's not about the shoes. It's about the work."
MEC
MEC took recruiting to Advertising Week this year, hosting a speed-dating-style "Live Hire" event to interview candidates for entry-level jobs. It set up a tent in Times Square, where agency execs including North America CEO Marla Kaplowitz and global CEO Charles Courtier interviewed candidates the morning of the opening day and then sent acceptances by that afternoon.
While the interviews were faster than usual, each candidate still ended up spending about two hours with execs in 30-minute meetings. "It's no different from other interview styles; we just do it more quickly," said Marie-Claire Barker, global chief talent officer at MEC. "We want to change the face of talent management in the industry."
Rain
Rain hosts hackathons at its New York City and Utah offices, as they are fertile ground for talent, especially developers. In fact, some folks have been hired on the spot. The agency also co-sponsors "Hack-Upstate," a well-known hackathon that takes place in upstate New York — finding its head of intellectual property at one of those hackathons.
"You have to be willing to set up non-traditional employment agreements for top talent, especially developers so that they have freedom to work on other projects and can get the best of both worlds," said Nick Godfrey, Rain's chief operating officer. "That's part of the culture at our agency and a big part of what draws people to Rain."
Havas Boondoggle
The Amsterdam-based agency recruited for its summer internship program by doubling up as a crashpad — using Airbnb as a recruiting tool and asking aspiring interns to submit their portfolios via the platform. Those chosen got to stay in the agency's lofty office space for just 10 euros a night.
The rationale was that travelers who use Airbnb as a platform tend to have the same traits that the agency was looking for in its interns: being adventurous and open-minded. "If you want to make it in the industry, you have to eat, breathe and sleep advertising — so why not offer them that option?" asked Sander Tacx, CEO at Havas Boondoggle Amsterdam.
Deutsch
Deutsch has looked for talent across social media, recently finding three young creatives on Instagram and one from Reddit. Brothers Bryan and Beau Abbot were noticed through their website and Instagram account containing funny illustrations on baseball cards, while Dan Atwater caught Deutsch's eye with his Instagram profile-cum-portfolio.
"The idea of hiring people in advertising is over," Pete Favat, Deutsch's chief creative officer, told Business Insider, saying that old ways of recruiting no longer work well.
https://digiday.com/?p=146231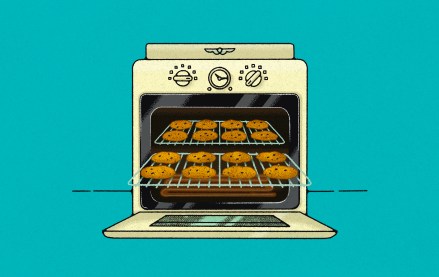 December 11, 2023 • 1 min read
Digiday Programmatic Marketing Summit attendees speak out on why they rate the overall industry's post-cookie readiness so low and what it'll take to raise it.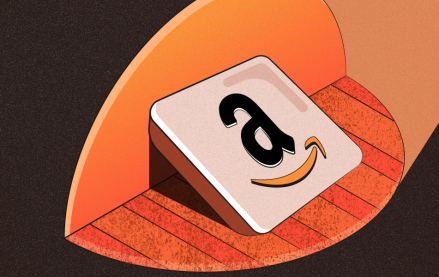 December 11, 2023 • 4 min read
Retail advertising is poised to have its moment, and brands and retailers are upping their marketing spend on Amazon and making the channel a more important part of their holiday plans this year.
December 8, 2023 • 3 min read
For Atlas Creative, expanding into Roblox is not solely a play to scale up. The company believes there are concrete benefits that will come with having a hand in multiple metaverse platforms.