When you think of corporate gigs, the first person that comes to mind may not be 50 Cent.
Tomorrow, the recently bankrupt rapper/actor/water enthusiast is playing for a bunch of advertising tech people ("including luminaries") at the 212 NYC Summer Beach Party on Governor's Island.
The bash, formerly known as the "Boat Cruise, "is sponsored by 30 tech and media companies in what is being billed as the "ultimate environment for networking, relaxing and dancing the night way."
The invitation shows that everything except the air people are breathing in is sponsored. Grapeshot is sponsoring the ice luge, the photo booth has two sponsors (RhythmOne and Adtheorent) and Samba TV is paying for the "face painting / TV."
But make sure that the thank you notes are addressed to About.com, who is paying for 50 Cent, G-Unit and two DJ's from Power 105.1. They're entertaining the crowd since you can't lure people with just a photo booth and a face painting table. This isn't your little cousin's bat mitzvah, after all.
Anyway, 50 Cent is expected to heat up the stage. The mogul is no stranger to the corporate party circuit because the money is decent. Complex estimates that he collects $150,000 for this kind of gig, making it one lucrative evening. (Digiday has reached out to his agent to confirm this and has yet to hear back.)
Here's a brief timeline of the rapper performing at corporate events:
May 2003: At that year's E3 event, 50 Cent graced Eve, Kelly Osbourne and David Space with his presence. Sony "transformed" (uh, "built?") the stage at the Viceroy Hotel in Santa Monica, California — dubbed Playa del Playstation in celebration of the gaming device's release.
January 2008: Remember Myspace Music? Of course not! It doesn't matter because 50 Cent still cashed a hearty check for event that took place in Park City, Utah. Paris Hilton was also there.
January 2011: 50 Cent launched a line of headphones at the Consumer Electronics Show, and it wouldn't be a 50 Cent event if he didn't perform. The products were aimed as a competitor against Beats by Dre. Wonder how that turned out for him.
October 2011: Before everyone had an iPhone, everyone had the Motorola Razr. 50 Cent was on hand to celebrate the Android smartphone release with a performance at an overly capitalized event called MOTOACTV.
March 2014: The rapper headlined a concert at South By Southwest for Hang w/, a "mobile app that's being used by dozens of celebrities to broadcast their daily activities." He also happens to be an investor in the app. Sadly, not even his star power can rescue the Periscope-like app because it's ranked so low that Top App Charts can't even measure it.
https://digiday.com/?p=129851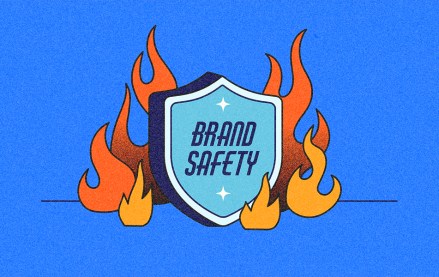 November 28, 2023 • 6 min read
"Major brands' search ads can appear on piracy, pornographic and sanctioned websites," research claims.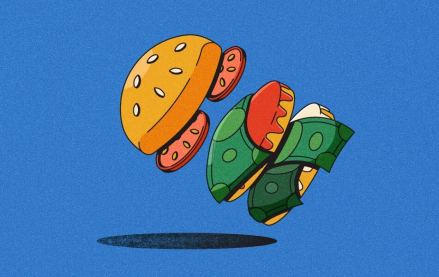 November 28, 2023 • 6 min read
As more influencers look to get into food content creation, brand opportunities are following.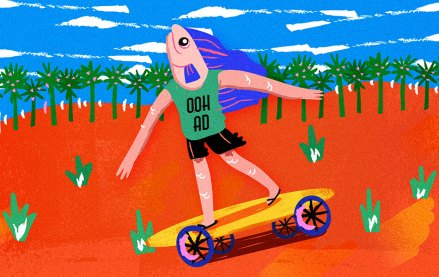 November 28, 2023 • 7 min read
As major marketers like Maybelline experiment with faux OOH, more marketers are open to the idea.