Agencies love "Mad Men." One reason: It shows when they were at the zenith of their standing with clients. That's slowly gone away, along with the culture of drinking copiously during the day.
Agencies are in a perilous position. As Digiday's Confession series has shown, this is a known fact. At the root of all this is the tendency of agencies to cede power — to brands, to tech platforms, even to publishers. Digiday spoke with several sources on all sides of digital media — agency, brand, publisher, platform — to determine the five biggest disintermediation challenges now facing agencies.
Service-driven content creators
BuzzFeed, Yahoo and Vice all have one thing in common: They provide creative services for brands who advertise on their platforms. Think of Virgin Mobile's partnership with BuzzFeed. Thursdays, Virgin meets at BuzzFeed's office, where an editorial meeting takes place for about 90 minutes. The teams collaborate around story ideas and go over the numbers of the previous week's performance. Based on that, plans are set for the following week's publishing schedule. With services like these, by a publisher, there's not really a need for the agency.
"Our brand strategy is to stay one step ahead or alongside the Virgin fan," said Ron Faris, head of brand marketing at Virgin Mobile. "What's unique is we had our own staff of writers that put the content together. Working with BuzzFeed was like having an always-on, 24-7 newsroom."
Getting closer to startups
Startup incubator programs like Mondelez's Mobile Futures program and the PepsiCo10 program are good examples of how brands are cozying up to startups. Whereas agencies traditionally were the liaison between brands and their ad tech providers, brands are now looking to take out the middle man for direct relationships.
The brand center of excellence is another example how brands are forging close ties with ad tech and startups. Companies like PepsiCo, Kraft, Nestle Purina, GE and MasterCard have these units set up within the organization to evaluate platforms, devices and channels. These teams' sole purpose is to filter out all the noise of ad tech and figure out what the opportunities are for their respected brands. That's made them a key constituency to getting in with the world's largest marketers.
Moving marketing disciplines in-house
Brands have recently been taking their social media management in-house: Nike, Campbell Soup, MasterCard and others are realizing that they don't need agencies for the day-to-day stuff, claiming a truly "authentic" relationship is only possible if the brand handles the dialogue with consumers.
According to Carmen D'Ascendis, director of global marketing at Jack Daniel's, the brand's Facebook and social media engagement scores are up since the whiskey maker formed an in-house social media team. That's not to say that Jack Daniel's does not use agencies. Jack Daniel's in-house social team does the day-to-day stuff while its agencies help with strategy and campaigns.
"Some companies outsource, and then they have 23-year-old digital natives tweeting and texting and such on their behalf," D'Ascendis said. "To me, that seems not the most effective way to engage with your consumer. The reason is, it's unclear if they understand your brand enough. I don't believe you have to be a digital native to get digital. How does Fisher Price figure out toys? They don't have kids doing their marketing, that's for sure."
The same is happening on the media-buying side. It never made sense for most marketers to do media buying in-house. But the rise of programmatic ad buying means instead of needing a 100 media buyers, only four sharp analytics-minded people are needed to use automated ad platforms. At that point, it makes sense to do more in-house.
"A lot of brands are finding that working with a centralized trading desk isn't really worth it. With all this money going to Facebook and publishers and technology companies giving brands alternatives, agencies certainly are being squeezed from all sides," said a publisher who asked to remain anonymous. "If you are a smart-enough brand, you realize you could use programmatic buying, and the service providers are [providing] marketing services. These and other technology companies are becoming the new agencies. The agencies aren't really bringing anything new to the table, so when a brand is looking to decrease their spend, guess what they'll be doing."
Recruiting data scientists
Target's data scientists helped the retailer target ads at women in their second trimester of pregnancy. This is a time when expecting mothers begin to buy things like vitamins and maternity clothing, things Target sells. By identifying women in their second trimester, specifically, Target thought it could then make these women customers for years because once they started buying diapers at their nearest Target, they'd start buying paper towels, cereal and soda there as well. Data and analytics are things a lot of brands lean on their agencies for. But big brands are realizing that sifting through all the data the Internet produces is a full-time job, and it's more cost-effective to have someone on the team handling it full-time than having an agency bill you for it.
"We're living in a fast-paced world where we need to gather and analyze data to make intelligent business decisions in a matter of seconds and minutes," said Kasey Skala, digital communication manager at Great Clips. "Brands who house these decision-makers and producers in-house have a clear advantage over those who source these capabilities elsewhere."
Take Publisher's Clearing House as another example. The company has an enormous stat team. It has more than 10 PHD statisticians working full time. Data is a big part of everything PCH does, and it handles all of the mining of data in-house.
"We don't trust external agencies with this data," said Kenn Gold, director of content development at PCH.
Dipping into the agency talent pool
A lot of brands are hiring former agency and ad tech execs to join their marketing teams. Campbell Soup's Adam Kmiec used to be with Leo Burnett and Draft. PepsiCo's Shiv Singh used to be with Vivaki.
"[Companies] are re-trenching and re-architecting their brand teams and support organizations to build leadership capabilities in the age of content, consumer conversation and engagement," said Steve Cook, former CMO of Samsung. "I believe that CMOs are looking outside of the traditional brand person profile at people with agency experience, digital and creative in particular, to import skills and accelerate consumer-centric work to build engaging content and conversations."
Image via Shutterstock
https://digiday.com/?p=32035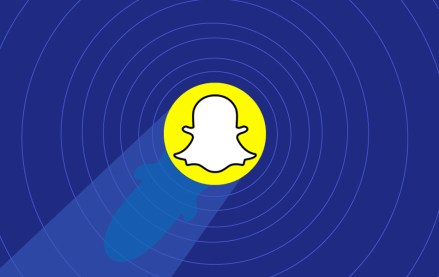 September 29, 2023 • 3 min read
•
•
"We are not diminishing the importance of AR," he said. "In fact, we are strategically reallocating resources to strengthen our endeavors in AR advertising and to elevate the fundamental AR experiences provided to Snapchat users."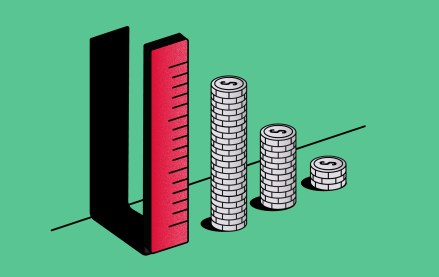 September 29, 2023 • 4 min read
•
•
In Q4 of this year, Activision Blizzard Media is launching in beta a new measurement tool dubbed the Attention Measurement Scorecard. The goal: to raise brands' and marketers' confidence in in-game advertising.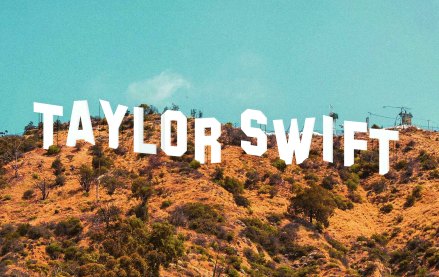 September 29, 2023 • 4 min read
•
•
The concert film will likely help build on cinema advertising's momentum after Barbenheimer.