Memes have become an entertaining cultural phenomenon that has spread beyond the Internet. Now it's not so unusual to see savvy brands and marketers using memes in ad campaigns to show that they are hip in Web culture.
Check out these five examples of memes that made it into ads. Share any other good ones we missed in the comments.
1. Y U NO Guy 
A startup with a sense of humor, Hipchat used the popular "rage comic" meme Y U NO guy on a billboard in San Francisco. According to Techcrunch, search traffic for Hipchat went up 300 percent after the billboard went up. Looks like memes work.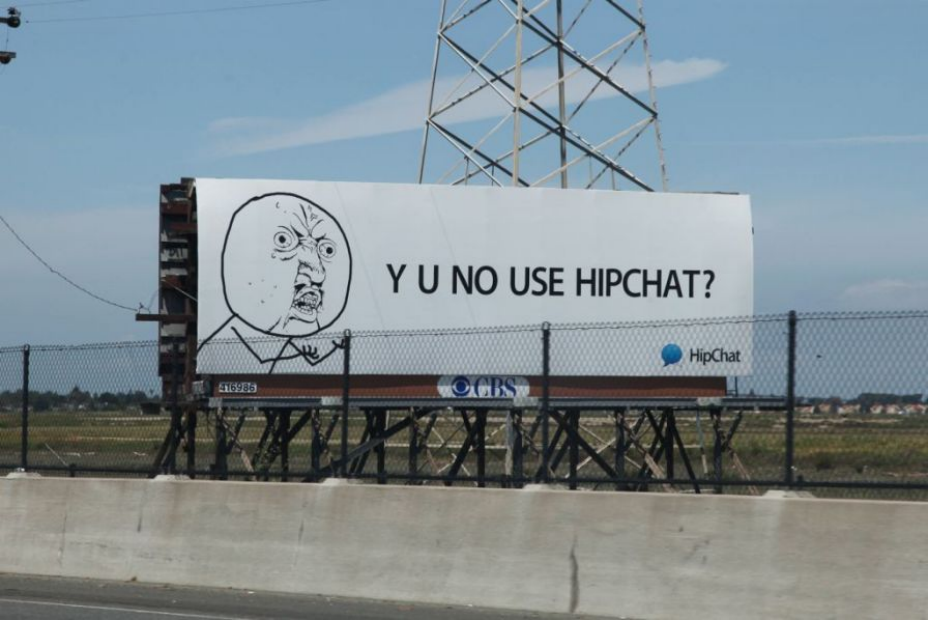 2. Grumpy Cat
Internet-famous cat Tardar Sauce, whom you all know as "Grumpy Cat," made her way onto an anti-drinking PSA billboard. Tardar Sauce's owners have filed for a trademark for all things Grumpy Cat, so it's unclear what will happen to the ad and Elizabeth Forward High School, which paid for the student-designed ad to promote the message of not drinking at prom.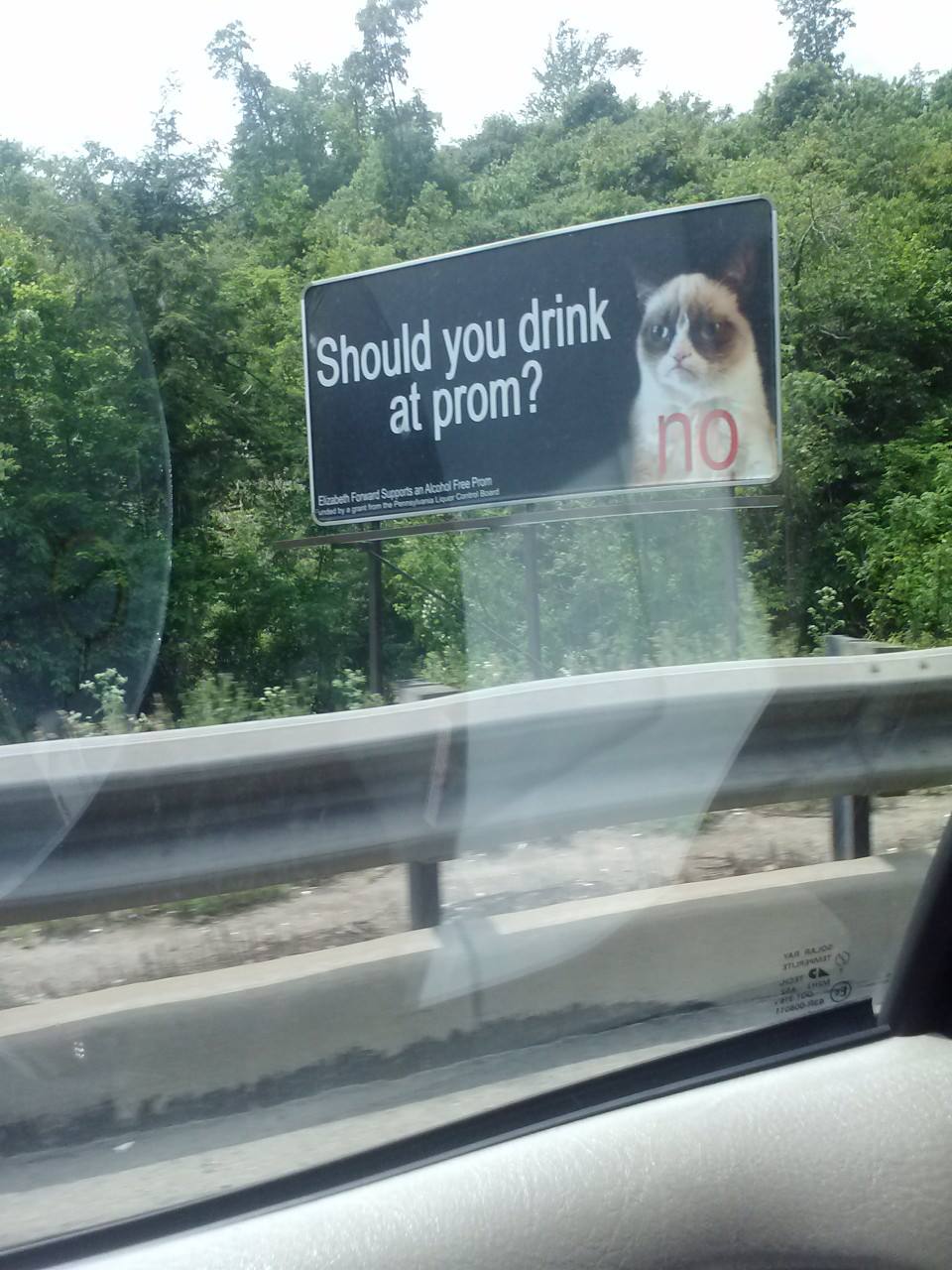 3. Chuck Norris
Besides his "Walker Texas Ranger" fame, Chuck Norris experienced an Internet renaissance as a popular meme called "Chuck Norris facts," which involve exaggerated, funny statements about Norris' manliness and strength. In an awesomely Web-nerdtastic move, Blizzard Entertainment used Chuck Norris in a TV spot for its popular game World of Warcraft.

4. Success Kid
"Success Kid" really did reach success by making it into an ad. Virgin Media used the adorable and funny Success Kid meme on billboards in the U.K. to promote its HD channel offerings.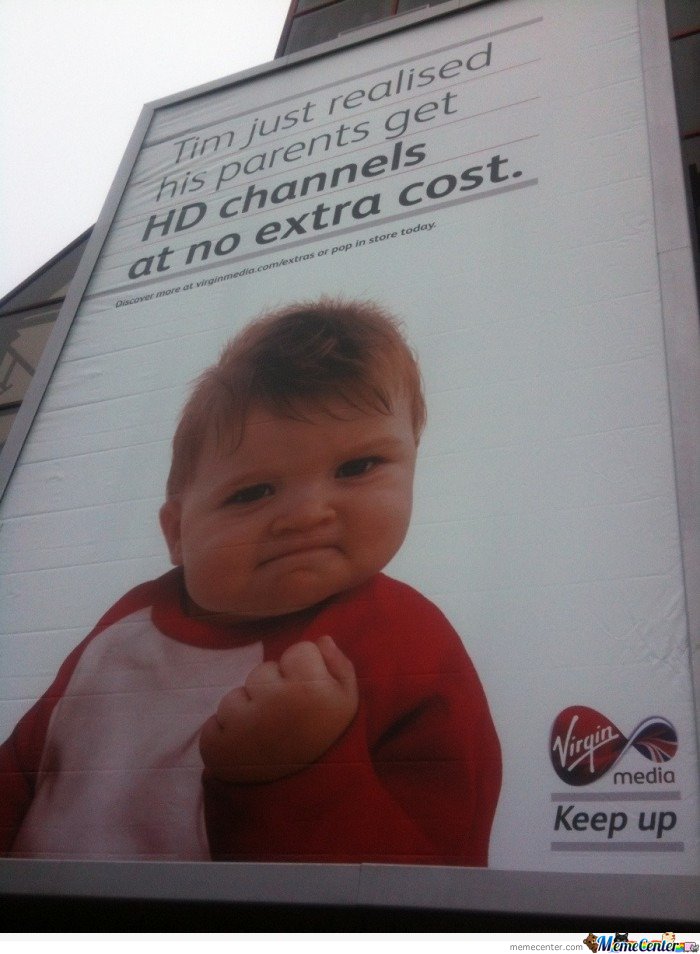 5. Honey Badger
Wonderful Pistachios has gotten into using memes and other pop culture figures in its TV spots, but one of the nut brand's first meme ads was this one featuring the honey badger meme. Other Wonderful Pistachios meme ads include one with keyboard cat and, most recently, one with Korean popstar Psy and his viral hit dance song "Gangnam Style."

https://digiday.com/?p=40432