Don Scales is CEO of iCrossing, a digital marketing agency. Follow him on Twitter @don_scales.
If you hang around long enough in the agency world, some day you might have the opportunity to become CEO. That's when your real education begins. In the five-plus years I've been CEO of iCrossing, I've learned a thing or two about what it takes for an agency to succeed — and some of those lessons have been learned the hard way.
As iCrossing celebrates its 15th anniversary, I've been asked to
share a few lessons I've learned while being here for some important years in the
agency's transformation from a search firm in Arizona to a global, full-services agency
that builds connected brands for CMOs. I thought of five, but there's really one lesson
that counts the most, and it's simple: Keep the needs of your clients first. It's all
about clients. Your success depends on them.
It's not about you.
Agencies like to talk about themselves. Some wax poetically about the talent of
their people, the breadth of our capabilities, and the scope of their global footprint.
And certainly people, capabilities and reach are important ingredients to an
agency's success. But let's face it: Clients don't care about capabilities or brilliant
methodologies. They want to know if you can solve their business problems and
create closer relationships with their audiences. Whenever we're competing
in a pitch against an agency that touts the brilliance of its people, I know our
competitor is desperate to find a differentiator. If you want to build a successful
business, always remember to put the client first. It's about understanding their
business problems and then solving them.
Be flexible.
The agency business is not for the faint of heart. If you want a low-stress job,
become a piano tuner. Stay away from the agency world. But if you are willing to be
flexible and to constantly embrace new skills, there is no better industry to call home.
Digital agencies (at least the good ones) are always on the cutting edge, looking
around the corner and developing the ideas and skills our clients need to thrive. At
the turn of the 21st century, being a digital strategist or a site designer was akin
to uncharted territory — and then along came mobile and social to disrupt our
collective skill set. Now agencies are talking about the need to develop the role of
the creative technologist who blends creative insight with technology savvy (and
I don't think we're talking about a fad here). iCrossing is certainly nurturing skills
that blend creativity with technology, but for us the role also needs to be rooted in
audience insight. Check back with me in a year, though. We'll be constantly adapting
to a need for new skills — a process that is exciting but also challenging.
Don't get too comfortable.
Especially when you are a CEO, you have to constantly challenge your assumptions
about how your business will grow. Seldom does your past model for success work
tomorrow. Once upon a time, iCrossing developed a profitable business around
search marketing. And for many years, that model served us well. But we needed to
change if we were going to continue to meet the evolving needs of our clients. If we
hadn't been willing to mature into a full-service digital marketing agency, we would
have been a vulnerable niche player in a commodity business. In our industry, even
the most fundamental assumptions about how to make money change. Our industry
has expanded from the traditional time-and-materials compensation models to a
combination of incentive- and performance-based models (although the traditional
compensation models remain very much alive). Lean on the old ways for too long,
and someone else will take your business.
Trust your convictions.
If you're going to grow, sometimes you're going to need to make decisions that make
people uncomfortable. Well, don't listen to the naysayers. Trust your convictions.
When iCrossing began its journey from being a search shop to a full-service agency,
some pundits second-guessed us. Why on Earth were we moving away from our
core focus? But the critics overlooked the fact that we were actually building off
search, not turning our backs on search. In fact, search marketing remains as strong
as ever here — just in a new context of building connected brands via a combination
of a broader offering. Similarly, when Hearst bought iCrossing, I saw a lot of head
scratching in the industry. What was a publisher doing owning an agency? With
the rise of content marketing and the need for audience data, our model is now
catching hold and accepted. As billionaire investor Yuri Milner once said, "If you
want disproportionate returns on your investment, you have to go against the flow.
In fact, being criticized is a positive indicator that you are going to succeed."
Be patient.
You don't build a brand overnight. You don't develop a management team in one
day. Real success takes time and patience. On the other hand, rushing things will
create nothing but problems for you as a CEO and for your company. For instance,
taking short cuts to put a management team in place around the world means that
you'll end up on a plane flying everywhere to put out the fires you helped start
by hiring the wrong combination of people. And impatience with your brand will
cause you to give up on a good idea and latch onto popular fads, thus confusing your
clients and people. The iCrossing brand is centered on connectedness, or creating
a closer relationship with your audience by being more useful, usable, visible,
desirable and engaging. But it's taken years literally for our brand to start taking
hold.
Being a CEO also means listening. So I'd like to hear what lessons you've learned and get your feedback on what I've said here. Respond to this article or contact me on
Twitter @don_scales. I'm all ears.
Image via Shutterstock
https://digiday.com/?p=37116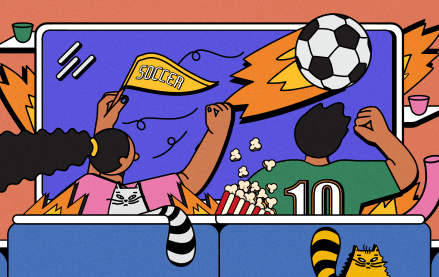 December 1, 2023 • 4 min read
Even if a game isn't make or break, sports leagues and brands want fans to be paying attention — and they're hopeful new strategies will get it.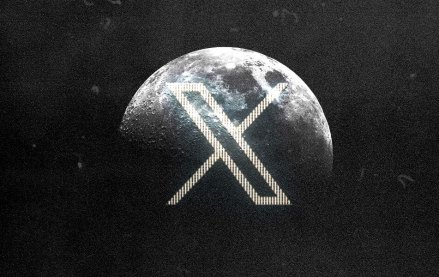 November 30, 2023 • 4 min read
In the packed DealBook conference in New York yesterday, owner Elon Musk bluntly told them to shove it.
November 30, 2023 • 2 min read
WorkTok, or CareerTok, is in full force. Combined, those hashtags on TikTok have over four billion views and it is benefiting Gen Z.