Crowdsourcing isn't anything new. Just read The Prize Winner of Defiance, Ohio, a testimonial of a mother in the 1950's who made a living writing advertising jingles for contests brands were holding.
Top brands like Pepsi, Coca-Cola and Oreo are turning to the crowd. It's not only the popular (and cheap) thing to do. It's good marketing.
"It is simply becoming attractive because it's a way of getting ideas through others," said Ryan Mack, director of strategy at Carrot Creative, a social agency. "No one understands brands better than consumers and the best ideas aren't necessarily coming from the marketing professionals. The idea is to tap into the collective knowledge of consumers."
Here are five brands doing it right.
Coca-Cola
Last year Coke made a big splash when it announced that it would shift it's business model to be more open. Since then the company has been working with customers to enhance communications and even rely on consumers for product development. Last year the company asked its 50 million fans on Facebook (at the time) to suggest an invention, cause or social app that could spread happiness.
Another example of Coke's crowdsourcing is it's recent TV commercial, "Happiness is in the Air," which aired during American Idol on Valentines Day, was a response to a brief created by Coca-Cola for a Cannes video contest hosted by MoFilm.
Additionally, during the Super Bowl this year, Coke asked viewers to select the outcome of a fictional race through the desert.
PepsiCo
When thinking of PepsiCo and crowdsourcing, the first thing that comes to mind is the company's Pepsi Refresh program, which got almost 61 million votes. The 2010 initiative awarded $20 million in grants to individuals, businesses and non-profits that came up with ideas that have a positive impact on their community, state, or the nation as a whole.
Additionally, Pepsi's Frito-Lay took crowdsourcing to a new level, when the potato chip brand asked consumers to help come up with a new flavor. The "Do Us a Flavor" campaign awarded $1 million to the person who submitted the winning flavor.
Most recently, Pepsi had a crowd-sourced photo contest for this year's Super Bowl, asking fans to submit photos of themselves reenacting a Beyonce pose, and featured the best photos of the bunch during the singer's halftime show. This program was an alternative to the usual $20 million dollar Super Bowl spot that Pepsi is known for.
Oreo
Oreo has made somewhat of a name for itself in crowdsourcing for its "Daily Twist" campaign. In honor of its 100th anniversary, the brand launched a 100-day series of cookie designs. It asked the public to select the winning design. There was a lot of promotion going on during the campaign, via paid, earned and owned media. Oreo's Facebook page sharing increased more than 4,000 percent during the campaign, when compared to other months.
Patagonia
Patagonia takes a different approach to crowdsourcing. It doesn't use contests or ask its Facebook fans to design new products. When the company saw that consumers are talking about their old Patagonia gear that's still usable on social media, it made a new Tumblr to capture customer stories about their old gear. The Tumblr is populated only through customer stories. One post comes from Catherine Cullinane from Kelly, Wyo., who bought a Patagonia fleece in 1981 and is still making use of it. It's a very different use-case for crowdsourcing.
Budweiser
Budweiser's newest beer, Black Crown, is the result of crowdsourcing. For the "Project 12" campaign, 12 Bud brewers in the U.S. were tasked with creating a new beer and then consumers were asked to pick the one they liked best. A whopping 25,000 consumers voted, and the majority chose the Black Crown beer.
The brewer also used crowdsourcing to name its new baby Clydesdale, featured in the company's 2013 Super Bowl commercial. It was a great way to get people involved and make them feel connected to the brand.
Image via Shutterstock
https://digiday.com/?p=33674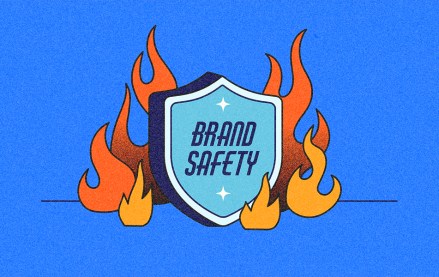 November 28, 2023 • 6 min read
"Major brands' search ads can appear on piracy, pornographic and sanctioned websites," research claims.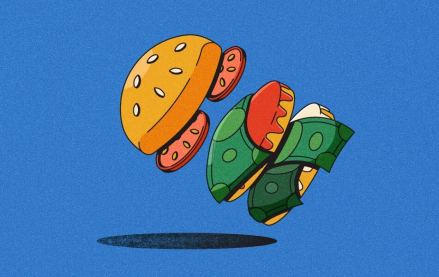 November 28, 2023 • 6 min read
As more influencers look to get into food content creation, brand opportunities are following.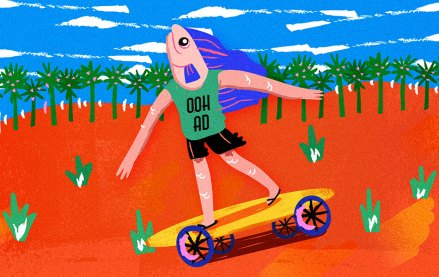 November 28, 2023 • 7 min read
As major marketers like Maybelline experiment with faux OOH, more marketers are open to the idea.