Content marketing is somewhat of a buzzword nowadays. But it's top of mind for many brands. The most advanced have done the heavy-lifting to make content creation an integral part of their marketing efforts. Here are five brands we feel have really made a commitment to content marketing.
1. Red Bull
In October, Red Bull further cemented its position as a brand that has mastered content. Felix Baumgartner completed a historic skydive from the edge of space. The Red Bull Stratos spectacle drew millions to Red Bull's site, with YouTube serving over 9 million streams of the leap. What's special about Red Bull is that it is willing to spend freely to produce content so good that it is indistinguishable from non-marketing content. Red Bull truly is a media company that happens to sell soft drinks. Content is always at the center of everything it does and it's always relevant to the brand's core message. And of course, Red Bull isn't afraid to take risks. Red Bull has become almost synonymous with extreme sports.
2. Coca-Cola
Coca-Cola has made a real commitment to content this year, announcing what it calls its Content 2020 strategy, which aims to move the company from "creative excellence to content excellence," said Jonathan Mildenhall, vp of global advertising strategy and creative excellence at Coca-Cola, in October at the Guardian Changing Advertising Summit. "All advertisers need a lot more content so that they can keep the engagement with consumers fresh and relevant, because of the 24/7 connectivity. If you're going to be successful around the world, you have to have fat and fertile ideas at the core."
And Coca-Cola's new commitment to content was evident throughout this year. For example, the company created more than 120 pieces of content as part of its London 2012 Olympic sponsorship, compared to only three TV commercials and six out of home ads for the 2008 Beijing Olympics. Also, in November, the company released "Journey," its new website that marries the staid, static philosophy of a corporate website with the dynamic fluidity of a blog. There's a wide range of content topics — entertainment, brands, business, community, environment, health, history, innovation, sports — that Coke employees write about and curate from around the Web. The stories themselves either discuss the company or issues that the company cares about. Here's a video that Coke's agency released to explain the "Content 2020" strategy.
3. General Electric
Like Coke, GE puts out content regarding the company and what it's doing, but it also discusses issues like sustainability, for example, which it really cares about. One example would be what it's doing with Ecomagination, the company's online magazine focused on clean technology and sustainable infrastructure. The company also has another online magazine it calls "Txchnologist," which covers topics related to science and technology with an eye on the future of renewable energy, transportation and infrastructure. All of GE's different content hubs (GE Reports, Ecomagination, Healthymagination, Txchnologist and GE.com itself) tell different stories about the different business units of GE.
GE's executive director of global digital marketing, Linda Boff, explained earlier this year that content is important for the company because it helps people relate to what it is GE does. "What we do, not what we sell," she said. GE is involved in renewable energy in transportation, healthcare and natural gases. "We use storytelling, which is critical, to make sure we bring to life what we do in ways that are inherently interesting," Boff said. Boff admits that GE obsesses about content and we expect to see great things from GE in 2013.
4. Kraft
Kraft launched Kraftfoods.com and KraftRecipes.com way before "content marketing" became a hot thing on the conference circuit. People naturally turn to the site and the company's various social media destinations for food-related content such as recipes and to interact with one another. Julie Fleischer, director of CRM content strategy and integration at Kraft, told Forbes in May that the ROI on the company's content marketing work is among the highest of all of its marketing efforts.
5. Nike
Nike has been in the content marketing business for a long time. In fact, the company has been known to say that traditional advertising isn't a good way to really connect with consumers and build long-term relationships with them. In fact, Nike spent only about 30 percent of its advertising budget on traditional media in 1996, and instead focused on content marketing.
Its Game On, World site has more than 8.5 million members from around the world who use it to measure their running performance. They share their personal achievements and motivate one another to do better. Then, the launch of the fuleband was another step towards this whole idea of letting people measure their own performance and also motivate one another. The band syncs with the site and with the Nike training app, that lets users get personalized tips on how to improve their performance. This is content marketing at its best.
Image via Shutterstock
https://digiday.com/?p=28373
December 8, 2023 • 3 min read
For Atlas Creative, expanding into Roblox is not solely a play to scale up. The company believes there are concrete benefits that will come with having a hand in multiple metaverse platforms.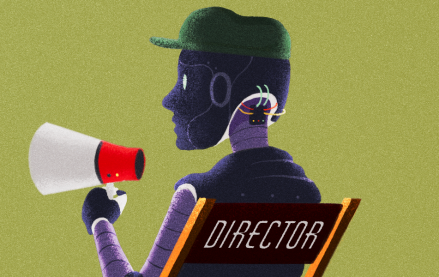 December 8, 2023 • 5 min read
Since ChatGPT became a breakout hit, the names of numerous AI companies and products have entered the cultural vernacular.
December 8, 2023 • 4 min read
Even as linear TV ad spend declines, 23andMe is reinvesting in the channel to boost brand awareness.