The US is catching up to German skepticism about the duopoly
June 10, 2019 • 9 min read
•
•
In April, as part of Mark Zuckerberg's global apology tour, the Facebook chief executive stopped in a country that has long been ground zero for technology skepticism — Germany.
Zuckerberg landed in Berlin under immense pressure after a 2018 marked by mishaps and mea culpas at his company, from privacy blunders to misinformation mishandling to user data-sharing scandals. With politicians and regulators in Europe bearing down, the Facebook chief met with another media titan, Cartier Replica Mathias Döpfner, the CEO of the continent's largest publisher, Axel Springer.
But if Zuckerberg was hoping for a gentle public relations boost about "the role quality journalism plays in building informed communities," Döpfner offered something else during their live-streamed conversation: a polite interrogation.
"I think the more you start to curate, and to select, and to make choices, the more you automatically, and even involuntarily, transform into a publication house," Döpfner told Zuckerberg. "And then, honestly, you're just too big. Sooner or later, you will be split up by regulators because they will say there cannot be so much dominance in one company that makes the decisions globally [of] who reads what."
Döpfner's direct commentary quickly ricocheted around the U.S. Breitling Replica media world, highlighting a growing phenomenon in the industry: Everyone is looking to Europe.
After years of Europeans leading the way, the regulatory tides in the U.S. seem to be finally turning against the tech giants, and Döpfner's analysis out of Berlin rings similar to a growing American sentiment about the future of Facebook and Google. Democratic 2020 hopefuls are calling for platform regulation. In April, Facebook announced it expects to be fined up to $5 billion by the Federal Trade Commission over privacy issues. The state of California passed a sweeping data privacy law that could provide a model for other states or national legislation.
Even Facebook's biggest domestic beneficiaries are sounding the alarm; co-founder Chris Hughes recently wrote in the New York Times that "it is time to break up" the social giant. Over the past few years — primarily since the 2016 election — the U.S. tech conversation among consumers, politicians, and certainly media executives has shifted from regarding the platforms as darling innovators to thinking of them as dangerous forces that might be best regulated as public utilities — a transition more in line with the long-held European view.
Now tech-wary Europeans, and specifically those in the German media scene — where privacy and data have long functioned as central discussions — are observing with a degree of bemusement. For years, publishers here studied their media contemporaries in the US for cues on how to deal with the platforms — now they're experiencing a little of the reverse.
"There were so many special programs for publishers like the New York Times, the Washington Post, and BuzzFeed. A traditional German news outlet would say, 'How about us?'" says Martin Fehrensen, a German journalist who writes a tech and politics newsletter called the Social Media Watchblog. "Now we have this regulatory framework, and all of a sudden the US is looking to Europe and looking to Germany and people like [Federal Minister of Justice] Katarina Barley who is going to be challenging the tech companies. It feels a little bit awkward that Europe seems to be setting the tone."
That tone-setting was firmly entrenched thanks in large part to the General Data Protection Regulation, or GDPR, the European data privacy laws that went into effect a year ago. Ostensibly meant to weaken Google and Facebook, GDPR has sparked a series of challenges for media players, tech companies, and advertising agencies, and if anything has highlighted, more than hindered, the relative power of the platforms. Despite the myriad adoption challenges, Breitling Replica Watches regulators in Europe have indicated that they are just getting started — and Germany, in particular, has been on the front lines.
In February, after a long investigation into Facebook's practices, Germany's regulator ordered the company to not combine user data from Instagram, WhatsApp, and Facebook without user consent. The office gave Facebook 12 months to get its policies in order.
"The German cartel office's decision against in Facebook I think is one of the most underappreciated and precedent-setting moves," says Jason Kint, the CEO of U.S. publisher trade association Digital Content Next. "It's privacy and data related, but it's from the cartel office, so it recognized there is this intersection between data and competition policy."
There is a feeling among some media types in Germany that the rest of the world is catching up to their kind of tech incredulity.
"We're convinced that we need sector-specific regulation of those platforms in order to ensure equal treatment, data access obligations and transparency of algorithms, editorial responsibility and the protection of intellectual property," says Dietrich von Klaeden, svp, Public Affairs at Axel Springer and a leading voice in the German media scene when it comes to Facebook and Google. "That is why, together with further partners, we have been starting our work for a copyright reform 10 years ago. Germany and Spain were the first states in Europe which created a legal framework to safeguard diversity and freedom of news coverage. In the years after that, more and more people, companies and countries have acknowledged: It is about the future of digital journalism — and have joined us."
"Germany was ahead of the curve when it comes to skepticism of the digital conglomerates," notes Carsten Knop, the editor-in-chief for digital products at the Frankfurter Allgemeine Zeitung, a major German newspaper.
The German government has sought to demonstrate how flexing regulatory muscles can generate impact. In 2018, the German Network Enforcement Act — known as NetzDG — became law, requiring social media companies to scrub hate space from their platforms within 24 hours. Cheap Cartier Replica The punishment for not doing so can hit tens of millions of euros, not an insignificant price even for tech behemoths. The law has sparked heated debate, with critics saying it is too forceful and impractical. According to a U.K. government committee report about disinformation released last year, the law is, at least, forcing Facebook's hand. The committee learned than one in six of Facebook's content moderators work in Germany.
For Axel Springer and Döpfner, it has been a long war against the platforms. In a 2014 open letter to Google, Döpfner railed against the company, noting a "schizophrenic" relationship. As Springer fought an antitrust lawsuit against the search giant, the publisher also relied heavily on Google as a business driver. Döpfner's letter was aptly headlined, "Why we fear Google." Ultimately, with a cohort of German publishers demanding licensing fees from Google, Springer ran an experiment to restrict snippets of its content from Google News. The publisher's traffic from Google search results and Google News fell by 40% and 80%, respectively, and Springer relented so as to not "[shoot] ourselves out of the market," Döpfner said at the time.
"We have worked closely with publishers in Germany for around 15 years on everything, Cartier Replica Watches from joint business plans to building technologies together like AMP and Subscribe with Google, from News Lab trainings to being involved in driving innovation in the news ecosystem via the Digital News Initiative (DNI) and now the Google News Initiative (GNI)," said Berlin-based Google spokesperson Ralf Bremer.
At a time when many US publishers were still looking at Facebook and Google with wide-eyed opportunistic enthusiasm, the 2014 episode marked a clear example of Google's all-encompassing clout — and also highlighted the deep tech frustrations in European countries like Germany, but also Spain and France, where publishers have also fought aggressively with the platforms.
Germany, for its part, has long held the reputation for being particularly tech skeptical — a deeply rooted sentiment in a country where the legacy of the Nazi Gestapo and the surveillance-obsessed East German regime still resonates.
"Twice already in our later history in the last 60 or 70 years we have seen how important privacy is," says Sebastian Matthes, deputy editor-in-chief and head of digital at Handelsblatt, a German business publication.
Some media executives in Germany say that, while there has been a long history of scraps with Google, that relationship has more or less stabilized. They have, however, more recently soured on Facebook.
"In the last few years it wasn't very clear for us how Facebook is handling topics like journalism quality and how they are changing their algorithm," says one executive at a major German newspaper. "We didn't have the feeling that we are seriously involved or really know valid things about Facebook's strategy on this topic."
"In Germany, Facebook has cultivated strong, collaborative relationships with publishers for a long time," a Facebook spokesperson said in a statement. "This is reflected in our joint initiatives and projects: We launched the Facebook Journalism Project to collaborate with the news industry in support of an informed community. Since 2018 we are financing the Digital Journalism Fellowship, a free training program for digital journalism in cooperation with the Hamburg Media School. In April 2019, we announced the start of the Local News Subscriptions Accelerators – funded with €2 million ($2.2 million), the program supports local publishers in Germany in the further development of digital payment models."
Meanwhile, the European legal push has continued. Last month, an Axel Springer majority-owned price comparison service sued Google, claiming the search giant made it harder to find its links in favor of its own similar offering. That suit comes as European media players feel more empowered to seek damages from Google in the wake of three huge successive fines levied by the EU in recent years — a €2.4 billion ($2.7 billion) penalty in 2017 over search results; a €4.3 billion ($4.8 billion) last year related to mobile dominance; and another €1.5 billion ($1.7 billion) this year over Google's AdSense business.
Europeans are also taking a keen interest in the attention coming their way from major US voices, Cartier Replica like when Apple CEO Tim Cook praised European-style regulation in an interview and called GDPR as a "step in the right direction."
Those feelings are provoking a fair degree of hope and excitement in Europe. "I think the officials from the European Union are almost gleeful that the U.S. is at least thinking about copying a lot of their own copyright and privacy policies," Knop says.
Взять срочный займ 10000 рублей онлайн на карту можно, изучив все предложения МФО на сайте RusBank.Net. Сравните варианты и получите займ на 10 тысяч мгновенно, оставив заявку на https://rusbank.net/offers/microloans/. Выгодные займы на карты на выгодных условиях позволяют получить деньги под проценты, не обращаясь в микрофинансовые организации. Именно этот сервис привлекает внимание все большей и большей аудитории пользователей.
https://digiday.com/?p=337062
October 3, 2023 • 2 min read
•
•
In episode four of the "Is This The Metaverse?" narrative podcast, Glossy international fashion reporter Zofia Zwiegliska spotlights the brand opportunity when it comes to fashion in the metaverse.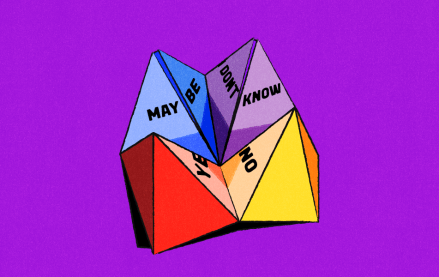 October 3, 2023 • 5 min read
•
•
Overall there's more due diligence from marketers when it comes to influencer marketing efforts now, according to marketers and agency execs, who say that there's been more rigor over the last year, and especially over the last six months.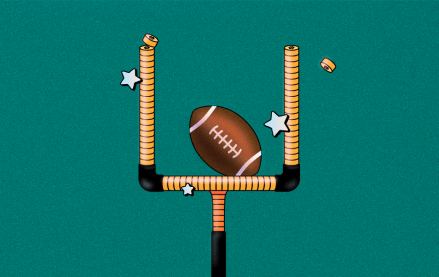 October 3, 2023 • 3 min read
•
•
The collaboration between the Los Angeles Rams and Snapchat goes back to 2020 as the Rams made became the first NFL team to conceive a Snapchat AR experience, affording fans the opportunity to virtually wear the team's recently unveiled uniform.