Digital may be reshaping industries from publishing to marketing and branding. But there is a sliver of the digital retail sector that seems to be taking a decidedly more analog course of action: Once an online retailer starts to earn revenue and recruit loyal customers, increasingly it seems the next step is to open a pop-up, a showroom, or even a full-fledged brick-and-mortar store.
Warby Parker moved its affordable eyewear shop into the physical realm when it opened its first Manhattan showroom in 2013. Men's retailer Bonobos first launched its "guideshop" showroom concept when it opened up its office lobby as a fitting room for customers in 2011. The future of retail is driven by technology, but brands aren't foregoing an in-person experience, even when their roots exist online.
The move to brick-and-mortar from e-commerce is far from digressive. It might even be necessary. Three brands who have made the jump – Bow & Drape, Birchbox and Ministry of Supply – make the case.
Bow & Drape
You can't find a Bow & Drape storefront yet, but the trendy, custom-clothing retailer is making its first moves into brick-and-mortar by way of a "pop-in" at Nordstrom. From March 27 to 29, customers can visit Bow & Drape at the Nordstrom in downtown Seattle, create a custom item on an iPad and then pick up the finish product within the hour. It's a soft step into brick-and-mortar, but Bow & Drape founder Aubrie Pagano sees big potential in the offline market.
"Ninety-two percent of all purchases still happen offline," said Pagano. "I think to ignore that part of the market would be ignoring a huge potential customer group, and what we would consider a great acquisition channel for finding new customers."
Adam Silverman, principal analyst at Forrester, said that e-commerce-retailers-turned-physical-storefronts reap advantages in both acquisition and engagement.
"When you open a store, it has a direct impact on your ability to acquire new customers," said Silverman. "You gain the ability to drive new customers and influence sales physically and digitally. And retailers are looking for a differentiated experience, and deeper engagement with customers."
According to Pagano, the in-store experience of Bow & Drape also has worth in its novelty. She said that in the time it would take a customer to search through the racks and settle on an item, they can create and leave with something they had a hand in designing.
"It's kind of like the Build-A-Bear model," Pagano said. "We're thinking, as a company, how to redefine what retail really is."
Birchbox
The Birchbox brick-and-mortar experience strikes a balance between appealing to the loyal customer who's familiar with the brand and introducing the concept to those exploring it for the first time. As an online retailer, the key to a successful physical store is a seamless offline transition, especially when customers expect, from a retailer, the ability to shop across all channels.

"We're in an age where customer expectation has dramatically changed due to the use of digital," said Silverman. "We're seeing a desire from retailers to focus on engagement, rather than just selling, since the customer is a click or swipe away from buying from a competitor."
Birchbox engages with its customers in store by incorporating video tutorials streams, a "Product Matchmaker" touchscreen for a personalized experience, in-store user reviews displayed on iPads, and a "Try Bar," a service beauty bar that offers manicures, makeup applications and hair styling using Birchbox-approved products. Visitors can also build their own Birchbox in store as an introduction to the subscription service, as well as view what's in the current month's box and the store's top-selling products.
According to Birchbox, the store was modeled after their online "try, learn, buy" mantra, creating a cohesive brand identity in-store and online.
Ministry of Supply
The men's retailer launched in 2013 and began offering its high-tech office attire in pop-ups all over the country in 2014. After experimenting with different in-store formats, the Ministry of Supply team plans to go forward with a permanent brick-and-mortar outpost in Boston and, potentially, San Francisco.
Kit Hickey, Ministry of Supply's co-founder, said the brand had the benefit of strategically opening and placing its pop-ups to make a smart decision.
"When we open up a store in a big city, we already have a customer following," said Hickey. "We have the data to know where our customers are, and we're strategic in picking our locations – they're where we have a customer base."
According to Hickey, this data eliminates the risk of signing a lease in the wrong location, which is major for retailers. She also mentioned the challenge of seamlessly merging into a new distribution channel (something she said is "cumbersome" for more established, traditional retailers), but the small-scale brick-and-mortar expansion allows the brand to refine its physical presence in a low-risk environment.
Forrester's Silverman echoed the idea that e-commerce brands are more agile when moving into a new distribution channel.
"We're no longer in an era where a retailer grows by increasing its number of stores," said Silverman. "[These brands] don't have the legacy baggage from the years where growth came from opening stores, so they're being more strategic in how and when and where [they open]."
This "legacy baggage" is why so many traditional retailers are minimizing their physical stores; it also explains why e-commerce retailers aren't wary of making the move to brick-and-mortar — they're looking at their storefronts as an extension of their brand, rather than the focus.
"People have either encountered us online, or read an article about us, and then when they see the storefront, they're excited," said Hickey. And the standalone storefront has its own perk: real-life visibility.
"It's a form of organic discovery, which is harder to find online."
https://digiday.com/?p=112015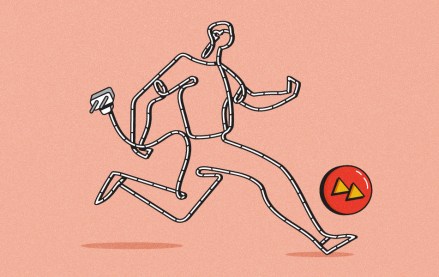 September 22, 2023 • 4 min read
Women's sports are having a moment. Brands, media companies and agencies are looking to get in on the action.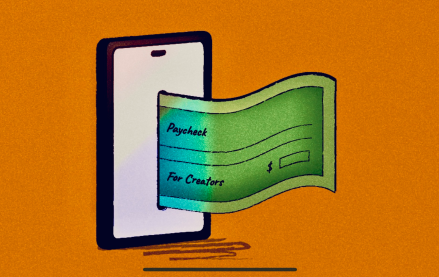 September 22, 2023 • 6 min read
The Hollywood strikes were supposed to be a game changer for many of them, but the situation hasn't quite lived up to the hype.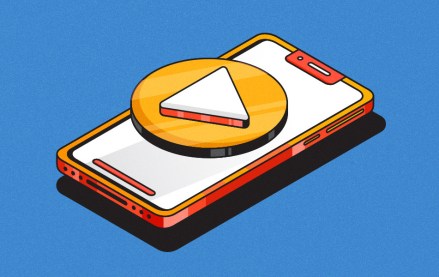 September 22, 2023 • 5 min read
Given the rise of short-form video, agencies that focus on the format, rather than specific platform expertise, will reap the rewards.