2016 Year in Preview: Fast fashion slips into high gear (and hits a few speed bumps)
December 9, 2015 • 6 min read
•
•
Download Digiday's full 2016 Year in Preview PDF here.
Despite being under 15 years old, fast fashion ranks second in the worldwide production of pollution, behind only big oil. It isn't slowing down any time soon — H&M opened 240 new stores in the fall of 2015 alone, the equivalent to three stores per day. But the havoc the industry is wreaking on the environment and the world is beginning to show through. In 2016, while fast fashion will keep growing, it will also face growing resistance.
"People are becoming more aware about the toll of fast fashion," which generates cheaply made and disposable garments with high turnover rates, said Elizabeth Cline, a New York-based journalist and author of the 2012 book "Overdressed: The Shockingly High Cost of Cheap Fashion." "There's an activist culture springing up around fashion that's getting young people to get engaged and to ask questions about where and how clothing is made."
"The True Cost," a documentary released in 2015, set out to expose the many ills of the fashion industry. Its impact is being likened to the effect "Food, Inc." had on the food and farming industries and "Blackfish" had on SeaWorld. The film depicted a very ugly side of the fashion industry: Pesticides in India's cotton belt are causing a string of mental disabilities and deformations for the country's newborn children; a Bangladeshi mother is one of many forced to give up her child due to her long hours working at a textile factory; meanwhile, companies like H&M, Forever 21, Zara and Uniqlo just keep getting bigger, and richer.
These problems riddling fast fashion's supply chain run wide and deep, making any type of reform a daunting task for activists and those in the industry who wish to spark change. But fast fashion is hard to resist. Even as consumers begin to think twice about the pair of Forever 21 jeans that cost $12.90 thanks to efforts like "True Cost," the fast fashion shopping cycle is going to be a difficult habit to break. Shoppers have begun to expect more for less, and even as they grow out of a fast-fashion phase, the demographic pool is continuously replenished as the next group of consumers grow into their clothing.
"Right now, we have a whole generation of consumers who know nothing other than low prices and trendy of-the-minute clothing," said Cline. "The challenge is, how do we shift that mindset?"
Part of the problem is how removed the industry has become. The U.S. now produces only 3 percent of the world's apparel, while 97 percent of production has been passed off to countries with few labor laws and rock-bottom minimum wage. (In 1960, 95 percent of the clothing Americans purchased per year was made in the U.S.) The cruelties the workers face — there are 70 million employed by the textile industry globally; many are women and children — do not surface to international attention until a disaster happens. In 2013, it did: the Rana Plaza factory in Bangladesh, where H&M clothes are made, collapsed, killing 1,129 people.
To combat such extreme working conditions and the tons of clothing waste churned out each year (an estimated 14 million tons of clothing is thrown out annually in the U.S.) the answer seems obvious: produce less. However, the future of sustainable fashion actually lies in the creation of more, creation that we'll see ramp up in 2016. More companies will emerge that keep the environment front of mind when producing clothing, and more data will be culled to help brands make smarter decisions about what they're creating.
Right now, fast fashion isn't slowing down — H&M reported stellar earnings in 2015 as companies like Gap and Macy's faltered. Fast fashion can be looked upon to blame for these retailers' problems: retailers like Gap don't sell cheap, trendy clothing, and are struggling as consumers either look low- or high-end to fill their closets.
"That, to me, is very daunting," said Cline. "It's unclear what is going to finally slow down that whole system."
Cline believes that the answer could be more alternatives to fast fashion clothing companies. The more places people have to shop affordable, eco-friendly products that are as fashion-forward as those wrecking the earth, the less they'll feel compelled to haul home piles of under-$20 items from H&M. Such companies already exist, yet without the attention and fanfare of their fast-fashion foils.
There's Stella McCartney, the designer dedicated to going green; Svilu, a lux fashion label that uses organic fabrics; there's Zady, an online marketplace for eco-friendly lifestyle products; the 30-year sweatshirt designed by Tom Cridland and meant to last the span of three decades; Christy Dawn, a boutique line that designs all of its dresses from fabrics unused by other fashion houses, and Reformation, an online retailer with a SoHo storefront that makes sustainable clothing for fashion's cool kids.
Its website, under the 'about' section, lists the following statistics about pollution within the fashion industry under the title "Giant Bummer Disclaimer":
"People don't realize we're eco-friendly," said Reformation's founder Yael Alfalo during a panel at the 2015 Decoded Fashion Summit. "The most important thing is that products be good products. Sustainability is not something to lead with. Sustainability, and technology, are both tools that will be a part of all companies moving forward."
Reformation causes less damage per item by minimizing its carbon footprint and the amount of water it uses. According to Kathleen Talbot, Reformation's director of operations and sustainability, the retailer takes a pull, not push, approach to getting customers to go green.
"We want to get sustainability into the mainstream," she said. "We're seeing incredible opportunity to getting more diversity into the conversations surrounding sustainability, and consumers are going to start expecting that."
Talbot said that the key to growing sustainable fashion is making sure that there are enough diverse offerings in the market — that people can buy their basics, their coats, their going-out clothes, all sustainable — and getting enough people working in the space in order to push things further.
"We don't change consumers over night, but I'm really hopeful that this can become our reality in the next few years," said Talbot.
Cline said it's a matter of when, not if, the fast fashion industry will cave in on itself. But before that happens, more sustainable fashion companies need to come together in the fight.
"What we're seeing now is forces for change coming together — pieces are falling into place," said Cline. "There's 'True Cost' exposing the tolls of fast fashion, there are innovative clothing retailers that are presenting consumers with alternatives — those have to be there for anything to change."
Homepage image via Shutterstock
Did you enjoy this essay? There are nine more just like it as part of Digiday's Year in Preview series. The full series is available for download in one PDF – sign up here to get it in full.
https://digiday.com/?p=149193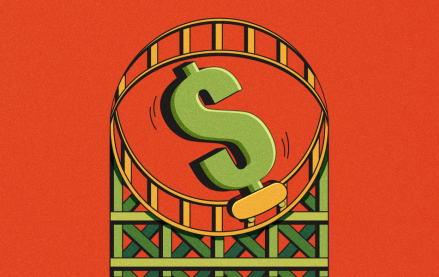 December 7, 2023 • 5 min read
In this week's Digiday+ Research Briefing, we examine the challenges facing programmatic advertising, how publishers, brands and retailers are giving up on X, and how publishers and brands are rapidly increasing their use of AI, as seen in recent data from Digiday+ Research.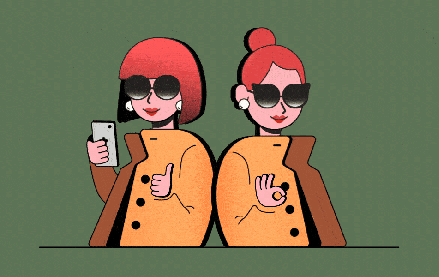 December 7, 2023 • 4 min read
The creator economy is on its way to becoming more like the programmatic market than many advertisers realize.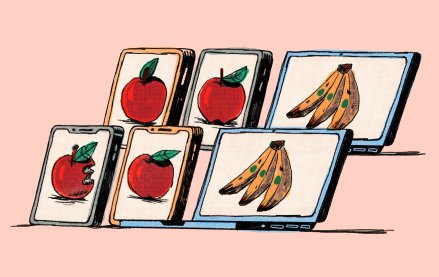 December 7, 2023 • 3 min read
Marketers for major CPG brands in particular have been managing a trickier relationship with those retailers.