Adam Kleinberg is CEO of digital agency Traction.
The NBA Finals has already been the most-watched matchup in the history of the game, and the most exciting we've seen in many years. Such great playing, such great coaching, such a great spectacle. And such great lessons to learn.
Indeed, marketing executives could benefit from paying close attention because so much of what drove success on the court could be applied directly to our business. As we head in to what will almost certainly be the last game in the finals (go, Warriors!), here are the top 10 lessons:
The biggest gun no longer always wins.
LeBron is like the Super Bowl spot of basketball. The biggest player, the most impact you can get in one easy buy. It used to be a no-brainer: He who brings the biggest gun wins. Not anymore.
Still, the biggest gun is still pretty damn effective.
While the big gun may not have been loaded with a silver bullet, it has still made a huge impact. There's no more reliable player in the world than LeBron, one who you know will make an impact every game. This is like buying ads on TV. It may not be the only way for marketers to go — it may not even be the best way to go — but it's still the most reliable thing you can buy to make a big impact.
There really is #StrengthinNumbers.
The sum is greater than the individual parts. The Warriors have so many weapons, they could take comfort that if one shooter had an off night, someone else would make up for it. There's Barbosa making an impact. Pow! David Lee gets off the bench. Pow! Iggy. Draymond. Livingston. Pow! Pow! Pow! Marketers need to think the same way: Consumers' attention is all over the place, so marketers need to respond with a coordinated attack across a deep bench of channels.
Sharpshooters beat brute strength.
Just as Steph Curry, the best shooter in basketball history, has opened a can of whoop-ass on LeBron James, marketers who use targeting to nail the right message to the right people will have an edge over those using brute strength to cast a wide net.
A great idea can come from anywhere.
Steve Kerr is smart enough to know that a great idea can come from anywhere. Kerr knows that it's his job to know what a great idea looks like. The idea to move Iguodala into the starting lineup came from Nick U'Ren, one of the most junior guys on the coaching staff. Smart CMOs today also know that great ideas can come from anywhere, which is why more and more big brands are looking to a broader array of agency (and, in some cases, non-agency) partners to source great ideas for their brands.
What worked yesterday might not work today.
In advertising today, we need to listen. What's working? What's not. Our connected media universe is complicated, and the set of tactics that's always worked might not work in a certain situation. Steve Kerr had a proven formula, yet the starting lineup that won a franchise-record 67 regular season games was simply not working against the Cleveland Cavaliers. Putting Bogut on the bench and starting Iggy was messing with a legacy of success, but it worked.
Brave decisions pay off.
I don't want to beat this horse to death, but what a pair of basketballs on that Steve Kerr. It took a lot of guts to trust his gut on the starting lineup change — and it'll probably go down in history as one of the most brilliant coaching decisions ever. CMOs should take note. Ideas are not found in spreadsheets. They are not predictively quantifiable. They involve a degree of risk. But those brave decisions? Those are the true game changers.
Data enhances performance.
Lost in the hoopla of the NBA Finals mediapalooza is the story of assistant general manager Kirk Jacob, who has been lauded for bringing Moneyball-style analytics to the game of hoops. A sliver of the Warriors success can be attributed to insights gleaned from reams of "motion data capture" collected by half a dozen cameras up in the rafters that literally create a 3D log of every player movement in the game. Would this data do them much good without the great talent on the Warriors team? No. Is it feasible to assume that some of the insights gleaned from that data contributed to a season with 67 wins instead of 63 or 64—and the home court advantage that came with it? Absolutely. Data doesn't create great performance, but it sure as heck enhances it.
America loves Brand Curry.
LeBron James has been in the NBA Finals for five years in a row, but it was this year's Finals that blew away records as the most watched of all time. The difference? Steph. America loves Stephen Curry because we can relate to him. Not only is he smaller than pretty much anyone else on the floor, he has a sense of humility that makes us want to love him. We are in awe of the self-proclaimed King James, but relate to him? His ego is as massive as his frame, and that's a turn-off to many people. When brands are disdainful, they get slammed — think Netflix losing a million subscribers over an aloof email in 2012 announcing a price change. When brands are humble, people will love and trust them. When Domino's launched its "Oh Yes We Did" campaign acknowledging their pizza sucked but they were going to do something, they completely turned around a flailing brand. That's Brand Curry thinking for you.
Born in the Bay.
The truly innovative, brilliant, game-changing ideas that are driving the advertising industry forward are born and incubated in the San Francisco Bay Area. Just like the truly innovative, brilliant, game-changing team of the future comes from the Bay Area. Go Warriors!
Homepage image courtesy: Garrett Ellwood/NBAE/Getty Images
https://digiday.com/?p=121892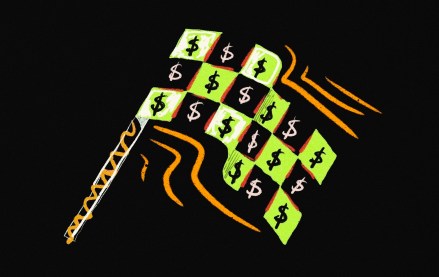 September 26, 2023 • 3 min read
With three Grand Prix races in the U.S. this year – Miami this past May, Austin in October and Las Vegas in November – the interest from U.S. marketers in Formula One has increased this year, according to agency executives, who say they expect that growth to continue next year.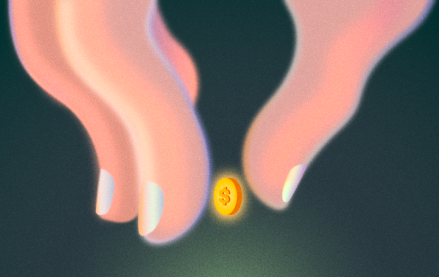 September 26, 2023 • 6 min read
A Digiday+ Research survey found that brands and retailers report using Facebook less over the last few years, all while the platform's value to their revenues and brands has increased.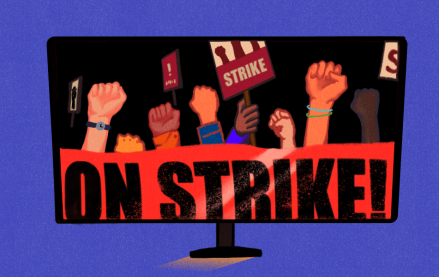 September 26, 2023 • 5 min read
The timeline for a return to business as usual – whatever that may mean now – is yet to be determined.