Wired has launched its first streaming channel to reach people who are spending more time in over-the-top video environments.
Launched on July 1, Wired's streaming channel is available on Apple TV, Amazon Fire TV and Android TV. The service will also launch on Roku in the next week, the publisher said. Wired's channel will be the first of several streaming video channels planned by parent Condé Nast, which announced at its NewFronts earlier this year that it will create channels for Wired and, in 2019, GQ and Bon Appétit.
At launch, Wired's channel features the most popular videos and shows from Wired.com and the publisher's YouTube channel, including shows such as "Autocomplete Interviews," "Almost Impossible" and "Technique Critique." As Wired nears its 25th anniversary later this year, the publication will roll out more programming made specifically for the streaming channel. Licensed movies and TV shows will round out the library.
Condé Nast's decision to launch streaming video channels for some of its media properties was driven in part by growing consumer adoption of connected TV devices, said Kim Kelleher, Condé Nast's chief brand officer for Wired Media Group, GQ, Pitchfork and Golf Digest.
"OTT has become a very viable and growing option for people who want a TV experience in an on-demand way," said Kelleher. "For us as a content company, but specifically for Wired as a brand, to not take part in this opportunity would be a huge miss."
There are 14.1 million OTT-only households in the U.S., according to a report from the Video Advertising Bureau released earlier this year. That's triple the number of households from five years ago, but still just 11 percent of all U.S. TV households today.
Even with growing consumer adoption and usage of connected TV devices, it's still difficult for small and mid-tier streaming channels to get noticed on these platforms. Roku alone offers more than 5,000 channels across all categories, which makes discoverability tough.
"Wired is fortunate that it's a big-enough name," said Alan Wolk, lead analyst for consulting firm TVRev. "I don't know if enough people associate it with video programming, but their fans and people who are curious about tech will give it a shot — that's the benefit of having a solid brand."
Kelleher is confident in Wired's ability to draw in OTT viewers as well as getting them to stick around. She points to the success that Wired has seen on YouTube, where it now has 2.3 million subscribers and 688 million video views per year. Maybe more importantly, Wired is getting people to stick around and spend time with its YouTube videos. "Technique Critique," for instance, has an average watch time of nearly 11 minutes (episodes of the show range from 16 minutes to 29 minutes); the average watch time for "Autocomplete Interviews," which has episodes ranging from four to six minutes, is well over four minutes, the company said.
As part of Condé Nast's deals with Apple TV, Amazon Fire TV, Roku and Android TV, the connected TV platforms have also committed to marketing and promoting the Wired channel on their platforms, Kelleher said.
"[The TV platforms] are looking for reputable, quality content and brands that can help define their platforms and draw in viewers," she said.
Wired's OTT channel will be free and ad-supported. Announced at Condé Nast's NewFronts presentation, the publisher said it was able to land four launch sponsors: Audi, HP, Quicken Loans and Verizon. These four sponsors will run ads on the channel through mid-September, Kelleher said.
Many publishers — and even some phone companies — build over-the-top streaming businesses in the hopes that these "premium, well-lit" environments will translate into ad revenue. That hasn't always worked out.
But the allure of ad dollars was not the biggest reason Wired launched a streaming channel, Kelleher said. "This was something we had anticipated launching for our viewers — it felt like a natural extension of our editorial content," she said. "It was later in the process that we decided to package it and bring it to market — and we've seen immediate interest from advertisers — but that wasn't the catalyst."
Get more exclusive coverage and analysis around the future of video, TV and entertainment by subscribing to Digiday's weekly video briefing email.
https://digiday.com/?p=293982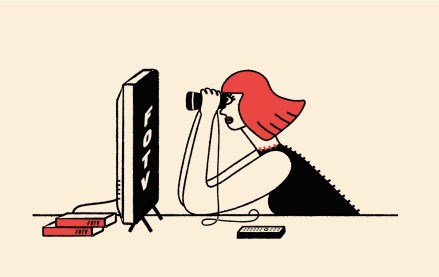 This week's Future of TV Briefing offers an updated list of the key terms that can cause confusion when talking about the TV, streaming and digital video industry.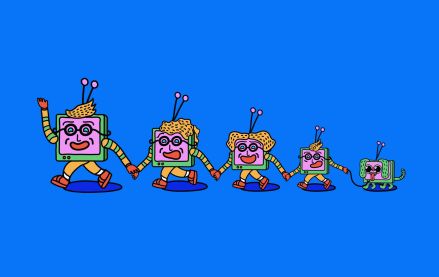 This week's Future of TV Briefing looks at what the Disney-Charter pay-TV distribution deal seems to indicate about the increasingly more-complementary-than-contentious relationship between traditional TV and streaming.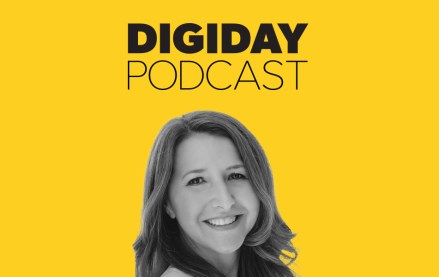 September 12, 2023 • 3 min read
Traditional TV now accounts for less than 50% of Georgia-Pacific's spending, but its share still exceeds streaming's.