Tegna is bringing Snapchat content to its local news broadcasts
April 10, 2018 • 3 min read
•
•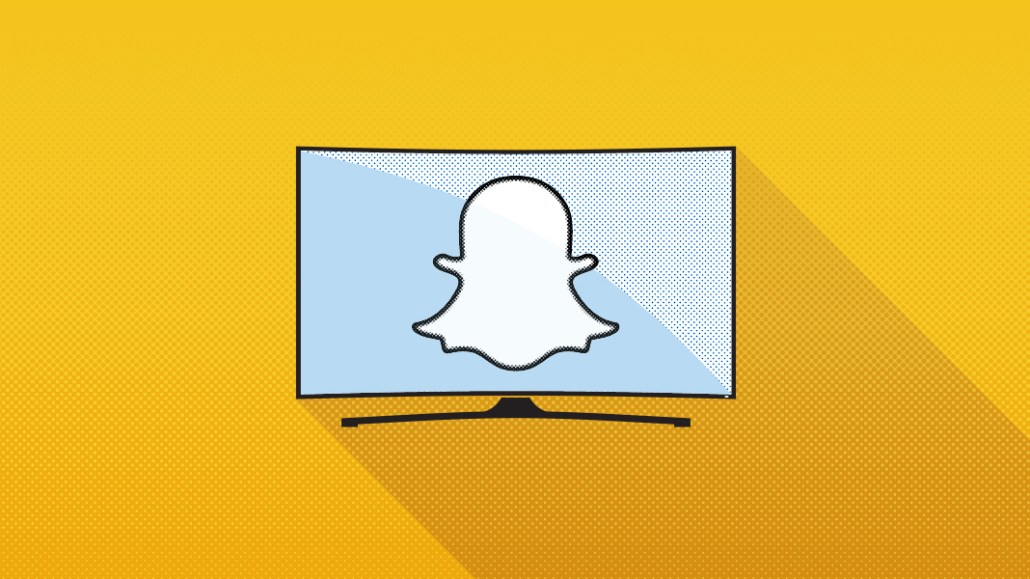 Local broadcaster Tegna has partnered with Snap to bring public Snapchat stories to its local news programs.
Tegna, which owns TV broadcast stations in 39 markets around the U.S., is working with Snap and display tech platform Tagboard to include relevant public Snapchat videos and images in its local and national news coverage across the country. Adam Ostrow, Tegna's chief digital officer, said the broadcaster isn't paying Snap for the content, but is instead working with Snap and Tagboard as part of Snap's "Stories Everywhere" initiative, which distributes Snapchat content outside of the messaging app. Rahul Chopra, a former News Corp exec who joined Snap late last year, is leading the initiative.
"It's an initiative that [Snap is] putting a lot of weight behind, but it's new territory for them," said Ostrow. "Historically, Snap has been a closed platform, but they now have an opportunity — much in the way Twitter has become somewhat ubiquitous with embedded tweets on sites and on TV — to figure out how to do the same with the content that's unique to them."
Last June, Snap launched its Snap Map feature, which lets users post public Snapchat stories and watch those from other users across the globe. In February, Snap said it was bringing the maps feature to the web, including giving news organizations the option of embedding this content on their websites, according to a Snap spokesperson.
"We are big believers in the importance of local news, and know that the content Snapchatters choose to share publicly on our platform can be a powerful resource when covering events around the country," said Chopra, head of Stories Everywhere for Snap, in a statement. "We're thrilled to see Tegna, in partnership with Tagboard, being able to use Snaps submitted from student organizers, reporters, producers, and other march participants to supplement their reporting, offering their viewers even richer visual context and more diverse perspectives."
In working with Snap and Tagboard, Tegna trained journalists in three local affiliates to use both technologies. That way, when a local or national news story breaks, employees at the affiliates can peruse public Snapchat content for relevant videos and images, which they can then broadcast on TV or embed inside articles. The goal is to eventually bring this to all 39 of Tegna's U.S. stations, Ostrow said.
One recent example of Tegna's use of Snapchat content includes coverage of the nine-day protest held by Howard University students in Washington, D.C. Since the media wasn't allowed inside the sit-in, which was sparked by a scandal involving theft of financial aid funds, Tegna's Washington affiliate WUSA was able to use public Snapchat content the protesters created inside the school's administration building.
"Snapchat was the best place to find content about what was going on inside, and through this partnership, we were able to get that content and have it on air — content that no one else, including our competition, had," Ostrow said.
Other recent examples of Tegna's use of Snapchat content on air include its local coverage of the shooting at YouTube's headquarters in San Bruno, California, coverage of the "March For Our Lives" rally in Washington, D.C., and a staged walkout by students in Seattle 10 days earlier.
"For us as a local broadcaster, because Snap is a mobile application and location is baked into the product, it's actually a quite powerful tool for covering local news," Ostrow said.
For deeper insight, analysis and interviews from the modernization of video and entertainment, subscribe to our weekly video briefing email.
https://digiday.com/?p=282971
This week's Future of TV Briefing looks at how this year's upfront and recent announcements from AMC Networks and Paramount indicate the progression of programmatic in the TV and streaming ad market.
This week's Future of TV Briefing looks at how major streaming service owners' subscription business fared in the third quarter of 2023.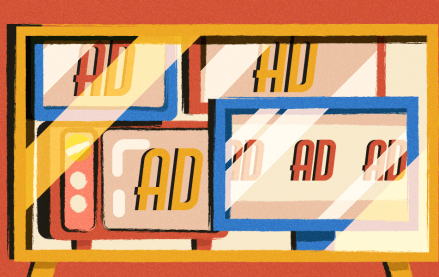 This week's Future of TV Briefing looks at what TV and streaming companies' latest quarterly earnings reports indicate about the state of the TV advertising market.