Interest in addressable TV, which lets TV advertisers target viewers based on factors like location, income and technology usage, has grown in the U.K. — albeit from a low base.
The promises of addressable TV — targeted ads, reducing wasted reach, easier post-campaign reporting — have been slow to materialize. The reasons: There's a lack of visibility of the total addressable TV audience across competing media companies and broadcasters; marketers are shifting spend to tactics more proven to drive return on investment; and concerns about tightening regulations.
Here's a look at the state of addressable TV in Europe.
A third of audiovisual advertising in the U.K. will be addressable by 2022
Thirty percent of audiovisual advertising — including online and timeshift TV (viewing the program after it's aired live) — will be addressable by 2022, according to Mindshare's report, "Video Eats the World," which was released this month.
Addressable ads can be delivered via set-top boxes, broadcasters or OTT services. When it comes to linear TV, like Sky's 3-year-old addressable solution AdSmart that now reaches 15 million U.K. households, less than 10 percent of watch time will be with addressable TV by 2022. This might seem low, but it's a big increase from today, when not enough TV campaigns are running to feature as a percentage of ad minutes viewed per day, according to Mindshare's data.
Source: Mindshare, via comScore and Broadcasters Audience Research Board
Addressable TV spend is a low priority for marketers
An eMarketer study of January 2017 shows addressable TV is low on the list of data-driven tactics marketers are increasing spend on. The propensity to spend more on addressable TV has actually decreased since 2014. The study asked marketers about areas in which they plan to increase spend on a scale of one to five, with one representing that "spending has decreased or is likely to decrease significantly" and five meaning that "spending is likely to increase or increase significantly."
"It doesn't feel from marketers that there's a passion for it yet," said Samantha Merlivat, an analyst at Forrester, noting that spend has gone down in all tactics. This suggests marketers are prioritizing strategies that have a more proven return on investment.
Sources: eMarketer, MediaMath, the Global Alliance of Data-Driven Marketing Associations and Winterberry Group
Richard Astley, chief product officer for addressable TV at GroupM, said he's seen a significant increase in interest from advertisers, but it's been from a low base.
"There's not yet a common currency for trading addressable audiences," he said, adding that panels on the Broadcasters Audience Research Board capture linear TV, not the on-demand market. "It's unknown the loss of audience from linear to on-demand, so it's hard to determine budget settings without this yardstick." BARB's Project Dovetail aims to work this out, but it's been a slow process because of the complexities.
Regional advertisers seized the opportunity, but national advertisers will drive growth
Typically, it's been regional brands with smaller budgets using addressable TV. Sky claims 73 percent of the 1,130 advertisers that have used AdSmart are new to TV. And Sky claims a return rate of 75 percent.
Only 3 percent of the U.K.'s advertisers use TV, according to a report from MTM and Videology, so there is ample opportunity. The more targeted the audience, the smaller the pool, but Astley believes the stage is set even for national TV advertisers to use addressable TV.
"Lots of national advertisers have target segments for income threshold, age, whether they have children or not," he said. "As a broad rule of thumb, if the specific audience you want to reach is smaller than 30 percent of the TV universe, you will see efficiencies in using addressable TV."
Sources: MTM and Videology
Regulation is an obstacle rather than a barrier
Stringent U.K. ad-compliance rules also present a challenge to addressable TV. "It's not just 'Do you have enough ads to fill the break?' but 'Do you have the right ads, while adhering to frequency capping?'" said Astley. "That's a complex yield management process, which was particularly challenging in the early days, but it's improving with better third-party tech integration."
From MTM's report, countries in Europe, particularly Denmark, Sweden and the Netherlands, are concerned with tightening rules due to the coming General Data Protection Regulation, which could choke innovation in addressable TV. But overall, as the chart below indicates, 41 percent of executives interviewed expect regulations to have a limited impact on progressive TV advertising (PTVA), which also includes programmatic trading within TV. 

Sources: MTM, Videology
https://digiday.com/?p=242704
This week's Future of TV Briefing looks at what an industry group's conditional certification of three measurement currency contenders signals about the TV ad business's measurement overhaul.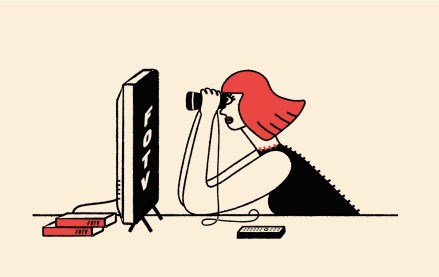 This week's Future of TV Briefing offers an updated list of the key terms that can cause confusion when talking about the TV, streaming and digital video industry.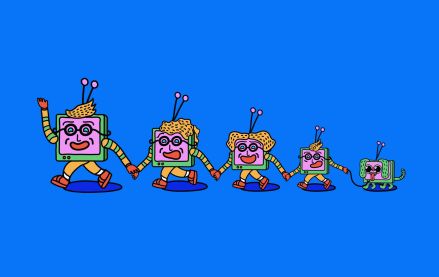 This week's Future of TV Briefing looks at what the Disney-Charter pay-TV distribution deal seems to indicate about the increasingly more-complementary-than-contentious relationship between traditional TV and streaming.