Shani Hilton is on the set of "AM to DM," BuzzFeed's one-hour morning news show on Twitter. The hosts banter irreverently as they read funny tweets about precocious kids and "choosing" to be gay. Halfway through the show, they go to BuzzFeed's D.C. reporter for a rundown of the day's political news. There's a lot to cover, from President Trump's latest anti-Mueller tweet to the separation of immigrant families to Trump's defending a voter ID law by comparing it to buying food at the supermarket. "It's clear he hasn't bought groceries in a while," the reporter, Tarini Parti, deadpanned.
The episode is typical of BuzzFeed News' approach to the news, adapted for Twitter: Cover the big stories of the day, but in a youthful, earnest way, without the snark or outrage of other millennial outlets. "Good Morning America" it's not. It's a prime example of how Hilton, vp of news and programming for BuzzFeed News, is reimagining the outlet's journalism for small and big screens as it takes a plunge into video.
The timing couldn't be better, with a supercharged news cycle and social and tech platforms that are writing checks to publishers for high-quality video.
"It's a moment when there's a lot of interest in news," said Ben Smith, the editor-in-chief of BuzzFeed. "We are in a fairly unique place among the outlets of our generation whose audiences are broadly under 50, that we have a real 24-7 global newsroom and have a real production capacity that's producing real television every day. That's put us a very strong position."
Staffing up for video
Hilton, 33, the person spearheading it all, doesn't have a video background, but she's played a key role at BuzzFeed News since Smith hired her in 2013 after stints at Washington City Paper and NBC in D.C. She had various editor roles, rising to have responsibility for much of the newsroom operation. In that time, she's established herself as a thoughtful, trustworthy manager who's committed to news. She wrote the newsroom's first standards guide in 2015 and has been vocal on ethics issues and the importance of newsroom diversity.
In early 2017, after doing an election night show on Twitter, the publisher, having seen the success its parent BuzzFeed was having in video, decided it had a bigger role to play there. Hilton thrives on change and starting new things, and she raised her hand. It wasn't a surprise to her boss, Smith. "She, unlike most journalists, honestly, is interested in doing the business of news and reinventing the business of news," he said.
Hilton hired an experienced producer, Cindy Vanegas-Gesuale, late of HuffPost, Fox Business Network and CNN, as head of programming. The two of them have built a video arm of about 50 people. They also lean on BuzzFeed Studios resources and the 300-person BuzzFeed News newsroom.
In addition to "AM to DM," BuzzFeed has launched "Future History: 1968," a documentary series that recaps major events of that year; "Profile," a weekly interview show on Facebook Watch hosted by NPR's Audie Cornish; and Netflix's "Follow This," which follows BuzzFeed News reporters on the job. Several other projects are in the works.
At BuzzFeed News, there's confidence that the approach that's helped make BuzzFeed a top media site will work here, too.
"I keep thinking, a year from now, where will we be?" Hilton said. "Ben and I talk about it all the time. Could we win an Academy Award for a documentary? Some Emmys? Could we have a show on a network? There are so many potential avenues."
The optimism is also on display on the set of "Profile." Cornish, getting on makeup before taping the second episode one Sunday in July, said she's been a fan of Hilton's since they met as political reporters in D.C. years ago and when Hilton asked her to host the new show, she immediately signed on.
"Not everyone who's great as a reporter can run a newsroom," she said. "It's rare to find someone with patience, with the ability to see the big picture, be so solutions-oriented."
Cornish shared BuzzFeed's enthusiasm to try out an interview format that was different from the other news shows that Facebook has been commissioning and filled a gap in news. "The pitch to me was sort of like Larry King for millennials," she said. "It made me realize we've left so much to late-night comedians. Yet podcasts are blowing up. So why not for Facebook?"
Don't call it a pivot
The so-called pivot to video has been much maligned as a naïve rush by digital and print publishers for an elusive pot of gold. Media companies including Vox Media, Refinery29 and BuzzFeed itself have laid off staffers as they face these and other media headwinds.
There are few models of success for a digital publisher building a legitimate video business, to say nothing of TV, where the real ad dollars are. Vice Media may be the furthest of any digital media company in getting into TV, but it missed its revenue target last year on shortcomings in that business.
One challenge for any new video publisher is just getting people to find and repeatedly view your show, which is critical to attracting new platform dollars and ad budgets, given all the places there are to get news and entertainment.
The execs at BuzzFeed News insist its embrace of video is different because it's amplifying, not replacing, its existing journalism. "The 'pivot to video' is taking viral shit that has nothing to do with what we do," Hilton said. While it has permission from the parent company to experiment, the news outlet is getting a production fee or revenue share from all the platforms it's making shows for, which limits the risk.
BuzzFeed News also believes it's insulating itself by taking a lean approach with video, as it does with editorial in general. BuzzFeed News' 50-person video team is modest compared to The New York Times with around 60 and The Washington Post at 70, and around 90 percent of those 50 are contract workers, which makes it theoretically easier to expand and contract the staff. The New York Times has 20 people on "The Daily," its hit daily news podcast, while BuzzFeed has all of three people on its entire podcast team.
Hilton is also careful to make sure the newsroom's journalism is front and center in video. Editors are encouraged to pitch stories to be covered on "AM to DM" and there are regular appearances of reporters like Parti on the show. With the exception of Cornish, all the talent on BuzzFeed News video is internal. Hilton has handed off some of her newsroom responsibilities to make room for video but kept a hand in running some of the operations, like the entertainment and business/tech/science desks.
"They still think of the listicles"
BuzzFeed News also has a perception issue. It has a global footprint and was a finalist for a Pulitzer Prize this year for its reporting on Russia, but some still associate it with the viral fluff that helped win BuzzFeed fame and ridicule alike. Fair or not, that hurts BuzzFeed News with the advertisers who pay the bills.
"As they build their reputation, it might diminish, but that's going to continue to be a challenge," said Chris Wexler, svp and executive director of media and analytics at Cramer‑Krasselt. There's an education piece, if we recommend it, that we have to do. They also have a reputation for being a little more cutting-edge, publishing the Steele Dossier, that attracts some and repels some. If you talk to the average CMO, they still think of the listicle."
In July, BuzzFeed News created a standalone site to distance itself from the parent brand. Yet it highlights the tension between BuzzFeed News and the parent brand that it also owes its success to. "It's a really long game, to get to the point where people truly understand who we are, and it's important not to distance ourselves from the big red brand," as the parent BuzzFeed is known, Hilton said.
BuzzFeed News is off to a good start getting shows on high-profile outlets like Netflix and Hulu, but video is still a relatively small contributor to revenue. "AM to DM" was reaching 1 million viewers per day in its first week back in October, but that figure has settled to around half that. The other projects that are in the works are on the small end — mini docs, a news-style game show on Facebook Watch, a Twitter aftershow about "Insecure." Facebook is paying for news shows, but, the company has said, it expects one-third of its revenue to come from non-advertising sources, which includes TV and film production as well as merchandising, licensing and commerce.
BuzzFeed News hasn't put up a paywall as many of its online news brethren have, which makes it dependent on advertising and, now, these video ventures. As Hilton considers the goal of video for BuzzFeed News, she gestures to the newsroom outside her office. "It's scale, so all the people in the room, they can continue to do their work."
Get more exclusive coverage and analysis around the modernization of video, TV and entertainment by subscribing to the weekly video briefing email.
https://digiday.com/?p=297874
This week's Future of TV Briefing looks at what an industry group's conditional certification of three measurement currency contenders signals about the TV ad business's measurement overhaul.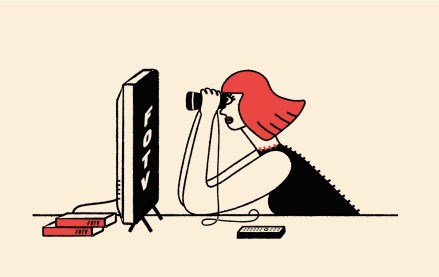 This week's Future of TV Briefing offers an updated list of the key terms that can cause confusion when talking about the TV, streaming and digital video industry.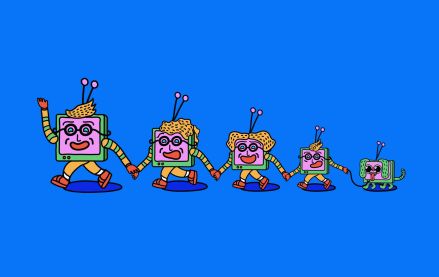 This week's Future of TV Briefing looks at what the Disney-Charter pay-TV distribution deal seems to indicate about the increasingly more-complementary-than-contentious relationship between traditional TV and streaming.