Magazine publishers with video ambitions see YouTube as safer bet than Facebook
May 17, 2018 • 5 min read
• By
Digiday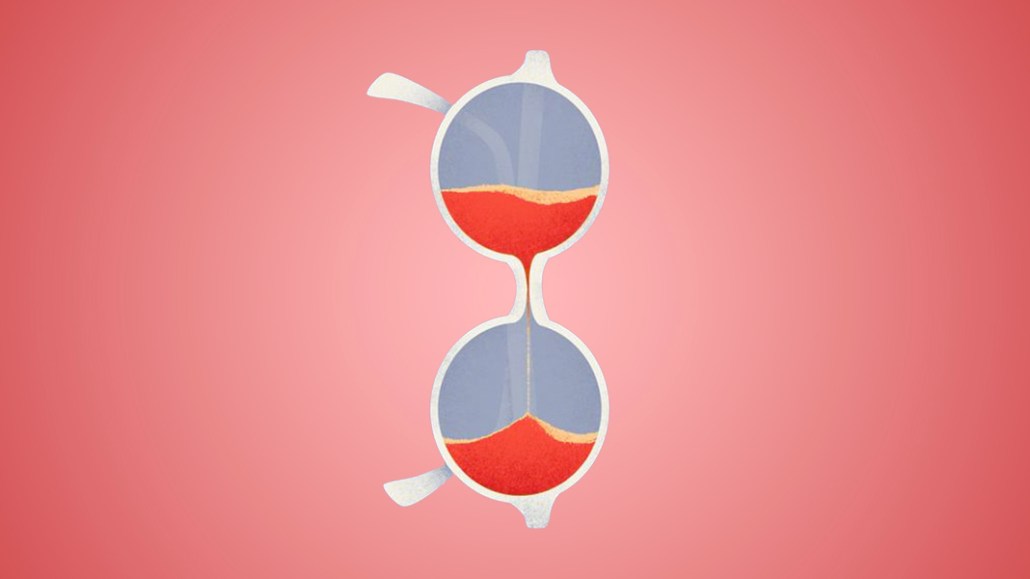 Sometimes, being reliable goes a long way — and for smaller publishers looking to grow sustainable video businesses, that means focusing on YouTube.
This month, Inc. and Fast Company, both owned by Mansueto Ventures, will release nine new video series. All were created with YouTube in mind in the sense that the shows are weekly, focus on evergreen topics and run up to eight minutes per episode. The shows include Fast Company's "You Have to See This," which covers people and businesses offering experiential services, and Inc.'s "Day In the Life," which follows entrepreneurs.
Previously, the title's videos would be distributed only on the publishers' websites, because early on in the video strategy, this was the fastest way to make money in video, said Scott Mebus, vp of entertainment for Inc. and Fast Company. After Fast Company and Inc.'s teams were combined earlier this year, Mebus started to explore ways to grow the video distribution and revenue off platform. That's when he landed on YouTube.
"We need to create a video presence outside of the site, [in that context] YouTube made good sense because Facebook is unreliable," Mebus said. "YouTube has been a fairly reliable place where the rules have become somewhat codified — it's not as nebulous as Facebook and it's not going to change every month."
Facebook's decision to devalue media content within the news feed — the latest and most seismic change in a constant series of changes to Facebook's algorithm and video strategy — has forced many publishers to make tough decisions on where to look for video distribution. Some bigger publishers are producing and selling shows for streaming platforms; others are eyeing streaming TV bundles; and even more are taking a closer look at Twitter and Snapchat, both of which have also been wooing publishers with better monetization and distribution options.
YouTube is also benefiting from this shift. And for smaller publishers especially, which lack the resources of big digital publishers and TV companies, the video platform can be a reliable safe harbor — especially if they can cross the 1.5 million "monetizable views" threshold in the U.S. that they need to direct-sell into their YouTube channels, said Mebus.
"That number has been the same for years, which makes me even more comfortable — I'm not worried that YouTube is going to change that," said Mebus.
In February, Fatherly started to publish videos on a more consistent basis on YouTube. Since then, it's grown on YouTube to the point that the average completion rate on Fatherly's YouTube videos is four times what it gets on Facebook.
"You obviously have to benchmark each platform differently, but that delta encourages us to feed our growing YouTube audience with more long-form, episodic content that encourages a deeper, lean back experience with us, as opposed to the 'scroll-and-pause' experience of Facebook," said Adam Banicki, vp of video for Fatherly.
Publishers are spending more time and resources on YouTube than Facebook. Back in November, Mebus said he planned to put equal effort into both platforms. By January, he said, "Facebook had fallen off our radar." Today, Fast Company and Inc. still use Facebook to distribute video clips, but it's with an eye toward driving traffic back to the site and YouTube, Mebus said.
"I know what revenue looks like on YouTube; I know the goals I need to reach in order to direct-sell on YouTube; I know what an influencer on YouTube can provide me," Mebus said. "I'm not saying YouTube is perfect, but it's still the largest video search engine in the world, and you can monetize there and you can forecast against it."
About a year ago, The Atlantic made the decision to go YouTube-first. Instead of licensing a video player from Brightcove or another video player technology provider, The Atlantic now uses the YouTube video player. Since then, its YouTube channel has nearly tripled subscribers from 41,000 last May to 114,000 subscribers. Average watch time on YouTube is also close to 4 minutes, and jumps up to 8 minutes for The Atlantic's longer documentaries. Views and watch time are also up by 40 and 41 percent, respectively, on The Atlantic's website in the first four months of 2018 compared to the preceding four months.
Another benefit YouTube has for small publishers is that evergreen videos on the platform can have a longer shelf life — and therefore provide more opportunities to monetize. Take a 16-minute documentary about Atlantic Media executive Sam Rosen's experience in a cult that was published two years ago. Initially, the video received tens of thousands of views; then, all of a sudden, the video blew up on YouTube this spring and now it has 586,000 views with an average watch time of eight minutes, according to the publisher. It was "the perfect case study of the power of YouTube," said Kasia Cieplak-Mayr von Baldegg, executive producer and gm of Atlantic Studios, which, with 14 people on staff, can't afford to make a ton of short, news videos that have a short shelf life.
Any time a publisher prioritizes a platform that it doesn't control, there's risk. For Fast Company and Inc., whose on-site video is already profitable and is funding its YouTube efforts, the risks are mitigated. For other small publishers, where video is still in the early stages, YouTube's reliability makes it attractive.
"It's definitely something you have to consider, but it's also something that can be a pro," said Kim Lau, svp of digital and head of business development at The Atlantic. "For us, the opportunity [to switch over to the YouTube player] made more sense and a year in, we have no regrets."
For more insight into the modernization of video and entertainment, subscribe to Digiday's weekly video briefing email. 
https://digiday.com/?p=288046