Netflix's $8 billion content budget for 2018 is proving to be attractive for publishers that have the capacity to produce TV shows.
In January, Vox Media announced it would make a show for Netflix with Vox.com co-founder Ezra Klein. The still-untitled series will bring Vox's explanatory journalism to Netflix with a series that would feature in-depth reporting around science, politics and pop culture. Vox Entertainment, Vox Media's video production and development division, will produce the show with Klein as executive producer.
Vox Media isn't the first publisher to get a show on Netflix. In 2016, Netflix ordered a sports documentary series called "Last Chance U" from Condé Nast Entertainment, which Netflix renewed for a third season last summer. It's one of six Netflix shows that CNE has in some stage of development or production for Netflix, a sign of how big the streaming giant is for CNE's TV business.
Fusion Media Group, which unlike CNE and Vox Media has an existing linear TV network, and it also recently announced a five-series co-production deal with Netflix, starting with the scripted Spanish-language drama "Tijuana." The show will go into production next month and air on FMG parent Univision's broadcast network in the U.S. and on Netflix globally. The deal includes two English-language documentary series that Netflix will co-produce with the Fusion TV network. Netflix and FMG previously partnered on the drama series "El Chapo."
For CNE, there's a ton of marketing and business value in being able to say it has shows on Netflix, said Joseph LaBracio, evp of alternative programming for CNE.
"It's important for our [intellectual property] and brand to be on Netflix," said LaBracio, who was a longtime Hollywood agent before he joined CNE in 2014. "There are a ton of companies that make shows for a lot of cable networks, but it does not have the same sort of appeal as telling someone that you have a show on Netflix."
Similarly, the Netflix deal is a big move for 3-year-old Vox Entertainment, which was built to create long-form video shows for linear TV and streaming platforms. So far, Vox Entertainment has also produced "Prefab Nation" for lifestyle cable network FYI and will release "No Passport Required" on PBS later this year.
Netflix declined to comment on the record.
Marty Moe, president of Vox Media, said demand for long-form programming from Vox Entertainment has been "growing rapidly" over the past few months. And as that grows, he also expects to grow the head count of Vox Entertainment — which, not incidentally, is headquartered nearby Los Angeles in Culver City, not far from Netflix and Amazon, Moe said.
"Whether it's making 10-minute episodes for Go90 or hourlong episodes for TV and OTT, our goal is to be a major programmer for modern video programming across all platforms," said Moe.
Outside of the marketing value, Netflix also pays money. Increasingly, Netflix is fronting the full production costs of a show in exchange for total ownership of a program. This means the production company will make money from a fee it charges as part of the show's budget but won't have the ability to make additional dollars through syndication.
For newer production entities such as CNE and Vox Entertainment, this arrangement is fine.
"Because we are newer, we're not going to be in the position to say that we are owning [the show] — that's just not the business model of Netflix right now," said LaBracio. "Certainly, if someone else was going to offer us the opportunity to own a piece of the show, we'd weigh that, but it's not just happening as much anymore."
There are exceptions, of course, and deals always vary. Sometimes, Netflix will co-finance a show with a major studio or media company. In these co-production deals, the production partner might retain ownership over the show, but Netflix will buy out a global subscription streaming license for close to a decade, which limits the ability for the content owner to license or syndicate the program to TV networks in countries where Netflix already operates.
In either case, Netflix's size and stature makes it a difficult distributor to ignore. And the aggressiveness with which Netflix is buying shows and movies these days as it relentlessly builds up its library means it will give more looks to publishers such as CNE and Vox Entertainment, said LaBracio.
"We have the ability to help market and promote our shows, which is important to them," said LaBracio. "We have an ongoing relationship with them now, but you can see with the deal that they just made with Vox, they will look at companies that are similar to us because we can offer that [promotional] reach."
Image: CNE's "Last Chance U" for Netflix
https://digiday.com/?p=275364
This week's Future of TV Briefing looks at what an industry group's conditional certification of three measurement currency contenders signals about the TV ad business's measurement overhaul.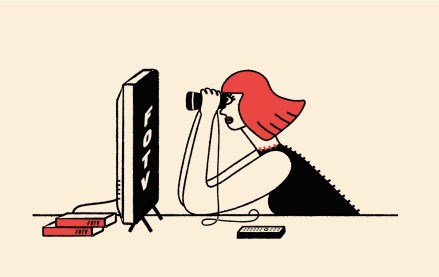 This week's Future of TV Briefing offers an updated list of the key terms that can cause confusion when talking about the TV, streaming and digital video industry.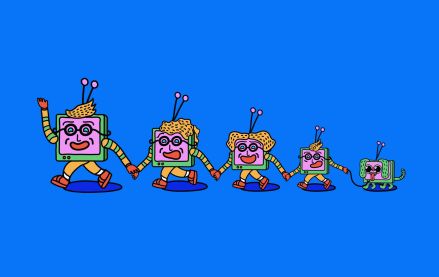 This week's Future of TV Briefing looks at what the Disney-Charter pay-TV distribution deal seems to indicate about the increasingly more-complementary-than-contentious relationship between traditional TV and streaming.