'Mortgaging your future': European broadcasters' co-produced shows with Netflix and Amazon are on the rise
June 25, 2018 • 4 min read
•
•

With production costs rising, broadcasters like Sky and BBC are increasingly co-producing and co-financing shows with Netflix and Amazon. But the short-term finance perks come with the loss of international rights to broadcasters and risk of siphoning off their audiences to the streaming platforms.
The co-production model — where the streaming platforms typically get rest-of-the-world rights in exchange for partial funding — is on the rise, according to research from Ampere Analysis, which found that in U.K., Spain, Denmark and the Netherlands, 56 percent of upcoming European Netflix and Amazon Original shows are co-produced with broadcasters. The same study found that just 11 percent of upcoming linear shows identified by Ampere Analysis are co-productions.
"On the face of it, you have more people paying more money, but it's like mortgaging your future," said Jake Cassels, managing director at The Connected Set, a production company that pitches to Netflix and Amazon as well as broadcasters. "Producers don't want broadcasters to be eroded. We want a healthy environment rather than a monopoly system."
Upcoming co-produced shows include Amazon's British sci-fi series "Good Omens" with ITV and Netflix's Spanish-language series "Brigada Costa del Sol" with Mediaset España and Warner Bros. Previous co-productions include "Requiem" by BBC and Netflix, "Britannia" by Sky and Amazon, and "Kiss Me First" by Channel 4 and Netflix.
The high cost of making dramas has led broadcasters to pursue these co-production arrangements. Producing a high-end drama in the U.K. typically costs around £2 million ($2.65 million) an hour, said Richard Broughton, research director at Ampere Analysis. For a commercial broadcaster, "the ad revenue would barely cover that."
The question is whether broadcasters are getting a good deal from these arrangements. "We're hearing that broadcasters are bearing the brunt of the costs, around three-quarters of it," Broughton said. "The question is whether that's fair and equitable." Knowing how well content performs internationally would help broadcasters in negotiating such deals with the platforms.
Aside from the cost, local content feeds the streaming platforms, risking cannibalizing the broadcasters' audiences. British dark comedy "End of the F***ing World," a co-production by Channel 4 and Netflix, was released on the linear channel and its catch-up service in October, and it arrived on Netflix in January. The show "seemed to generate far more buzz for Netflix than for its originating broadcaster, due to a muddled distribution strategy and the relative sophistication of the Netflix platform," wrote Chris Curtis, editor at Broadcast Now. According to Netflix, the show outperformed its internal forecasts.
Co-production models can also thwart broadcasters' international business prospects. According to Ampere Analysis, international distribution of finished shows represents 12 percent of ITV Studios' revenue. If a co-production deal gives Netflix streaming rights outside of the broadcaster's home territory, the broadcaster risks losing out on future revenue by licensing a sought-after show to distributors in other territories.
Netflix's co-produced original shows have grown to 12 percent in 2018 from 8 percent in 2015, according to Ampere Analysis. At Amazon, co-productions have grown to 8 percent from 4 percent in the same time frame. At the same time, the platforms are increasing their content creation outside the U.S. as they gain subscribers and understanding of those markets.
"I imagine broadcasters will be more cautious with these types of deals," said Cassels. "They're increasingly concerned with the penetration of Netflix particularly."
In Scandinavia, that caution is already playing out. Linear broadcast viewing there has suffered more than in the U.K., said Broughton, as services like Netflix have taken hold, helped by high levels of English speakers and people's access to advanced broadband. As such, broadcasters have been more reluctant to make co-production deals with Netflix and Amazon.
Other funding partnerships are emerging. Atrium TV, a Pan-European drama co-financing club, lets broadcasters get exclusive access for their markets to new shows produced at a low cost. There's only one broadcaster member per territory (BT in the U.K., Telefonica in Spain and Deutsche Telekom in Germany), so they don't compete with each other, said Ben Keen, chairman of TV drama consultancy mediaXchange.
And U.K. broadcasters are uniting to compete with streaming platforms, announcing an investment of £125 million ($166 million) from BBC, ITV and Channel 4 to develop a streaming service to compete with Netflix and Amazon.
https://digiday.com/?p=292766
This week's Future of TV Briefing looks at how this year's upfront and recent announcements from AMC Networks and Paramount indicate the progression of programmatic in the TV and streaming ad market.
This week's Future of TV Briefing looks at how major streaming service owners' subscription business fared in the third quarter of 2023.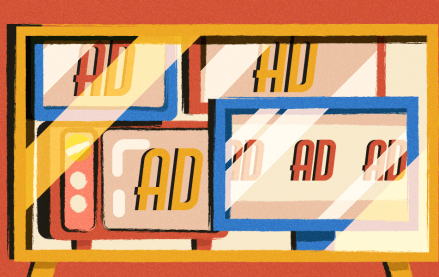 This week's Future of TV Briefing looks at what TV and streaming companies' latest quarterly earnings reports indicate about the state of the TV advertising market.