Jukin Media doubles OTT watch time to 64 minutes after defaulting to a TV-like experience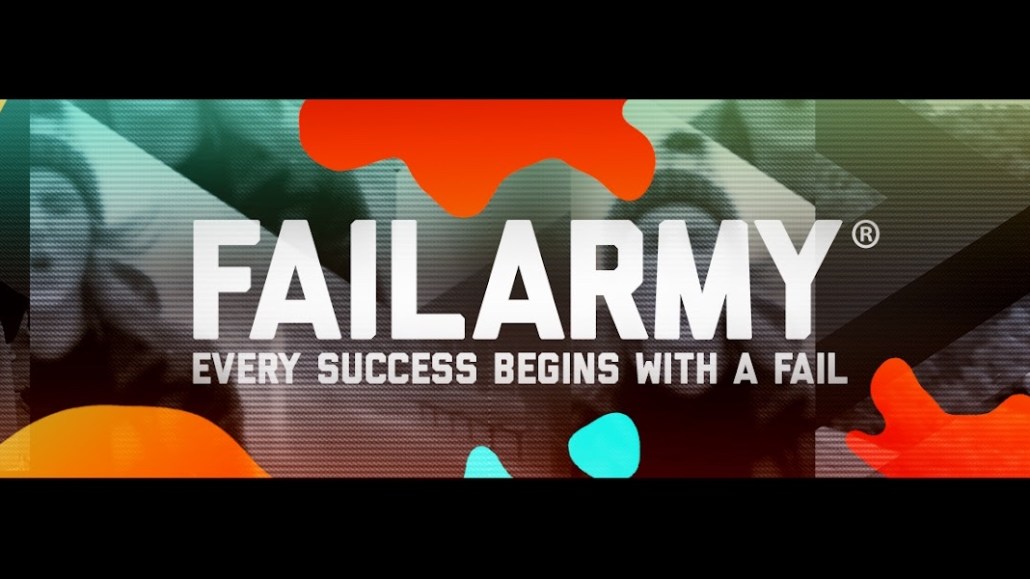 If media companies want people to spend more time watching videos through their over-the-top or connected-TV apps, they might want to give viewers something to watch immediately.
That was the idea Jukin Media had in July when it made a switch on Roku for its comedy brand, FailArmy. When users open FailArmy on Roku, instead of a standard on-demand menu, FailArmy would launch into a TV-like linear stream. Since making the switch, the average watch time has increased from 24 minutes per session to 64 minutes.
The move to open the FailArmy app straight into a video is a simple one that any OTT app could make on any platform. Most OTT apps, such as Netflix, Hulu and YouTube, opt to open to an on-demand menu. But all the viewing options on these apps can paralyze viewers while they try to decide what to watch. Jukin Media wanted to see what would happen if it eliminated that decision-making dilemma by making the linear stream the default.
"There's so much content out there that if you can provide a themed stream of content that someone's looking for in that lean-back experience, it's super exciting," said Jukin Media's chief growth officer, Cameron Saless. If people don't want to watch the linear stream, they can pull up the on-demand menu to pick what to watch.
Saless said that Jukin hasn't been tracking what share of viewers switch back to the on-demand menu, which would further indicate how the linear stream has been received by the app's users. Roku said it doesn't have data on apps that default to the linear stream versus on-demand menu.
Jukin Media had a little concern about defaulting its Roku app to the linear stream, Saless said, but the decision was relatively low-risk, high-reward. Jukin Media has not actively promoted the OTT app, so this was a chance to try something before promoting the app later this year. The FailArmy OTT app has been installed on more than 100,000 connected TVs, but Saless declined to say how many active users it has.
The switch to the linear stream was also low-risk because Jukin did not need to spin it specifically for the Roku app. Eighteen months ago the company debuted FailArmyTV, a 24/7 stream of FailArmy videos, on linear video streaming platform XUMO. Since then, FailArmyTV has been extended to Pluto TV and TVPlayer and became a livestreaming channel on Amazon's Twitch and the default experience in the Roku app.
In addition to FailArmyTV, Jukin has created a linear stream for its animal-centric The Pet Collective. Between those two feeds, Jukin has 500 to 600 hours of content that it's packaged for linear, said Saless.
Jukin's investment in linear appears to be paying off. The company has first rights to sell ads against its linear inventory across all the distribution platforms, and it has capitalized on this inventory to the point that it makes more money from its linear streams than its five properties' YouTube channels, said Saless.
Beyond bolstering its Roku app's session time and its ad sales efforts, Jukin's move into linear could pay off by attracting additional distribution for its linear streams. YouTube has already shown an interest in carrying 24/7 channels from digital media companies on its YouTube TV service, and it's possible other companies with streaming TV services, such as Hulu, Dish Network's Sling TV and AT&T with DIRECTV NOW and WatchTV, may be interested as well.
https://digiday.com/?p=302026