Jeffrey Katzenberg's Quibi will enlist third-party distributors to find mobile video subscribers
December 6, 2018 • 5 min read
Quibi, the billion-dollar mobile streaming video startup from Hollywood mogul Jeffrey Katzenberg, is going to pursue deals with wireless and broadband companies to kickstart distribution.
In presentations to investors, Quibi said third-party distribution deals with wireless companies such as AT&T, Sprint, T-Mobile and Verizon will be a component of how the streaming video service goes to market and attracts subscribers, according to sources. Quibi CEO Meg Whitman confirmed that the service will look to sign distribution deals with "big telcos, whether it's Verizon or AT&T," during a speaking session at a Variety summit on Wednesday. (Quibi will also distribute its service as an app directly to customers on iOS and Android devices, as well as connected TVs through Apple TV, Roku, gaming consoles and similar streaming-enabled devices.)
Pitched as a mobile streaming video platform for high-quality TV and film productions — which would then be cut up into six- to 10-minute episodes that fit mobile and on-the-go viewing — Quibi has a tall task in front of itself to get people to pay for a monthly subscription. The service, which is scheduled to launch by the end of 2019, will have two subscription tiers: $5 per month for an ad-supported option (which will focus on six-second ads and sponsorship deals) and an $8 per month for an ad-free version.
Quibi has shown investors at least two projections that outline what the company's finances would look like based on getting to 20 million or 70 million subscribers in five years, sources said. The company is aiming for subscriptions to account for roughly 60-70 percent of total revenue, sources said. A Quibi spokesperson did not return a request for comment.
One way to boost subscriptions is by bundling Quibi with third-party distributors, including wireless and broadband providers as well as other streaming services.
This is not a new practice: T-Mobile currently offers a free subscriptions to Netflix's $10-per-month plan for customers that sign up for its unlimited data family plan; AT&T offers free access to HBO (which it owns through WarnerMedia) for customers of its "Unlimited Plus" wireless plan. In T-Mobile's case, the wireless carrier is paying Netflix an undisclosed fee for every subscriber that signs up for Netflix through its offer. By owning HBO, AT&T is able to essentially eat the cost of offering the service for free to certain customers.
Bundling among streaming services itself has become a trend. For instance, Spotify and Hulu currently offer a $5-per-month student subscription, which gives access to both Spotify's ad-free tier and Hulu's ad-supported tier. In this instance, the companies each split the subscription revenue generated from the offer. In addition to wireless carriers, Quibi plans to explore bundles and distribution partnerships with streaming services such as Spotify, according to what the company has told investors.
It's unclear how successful bundling streaming services with third-party distributors has been for Netflix and other streaming video providers. But for Quibi, which will be starting from scratch with a new brand and content offering, bundling could help.
"Quibi's bundling strategy means scale, with all of the players in the Quibi ecosystem incentivized to succeed for that brand," said Peter Csathy, founder of media advisory firm Creatv Media. "Distributors like Verizon — and all of the global distributors out there, including in China, which you shouldn't ignore even when considering why they went with a name such as Quibi — are incentivized for Quibi to succeed because they know the Katzenberg-driven content will be high quality and compelling, but also because they will get a cut from every subscription. Quibi is enlisting the world to distribute its mobile service, and it's more than happy to share in the wealth that ubiquitous distribution will give them."
Meanwhile, Quibi has been on a hiring spree this fall. The company now has 48 employees, up from five at the beginning of August, said Whitman during the Variety event. New hires include former Hollywood Reporter co-president Janice Min, Instagram product manager Blake Barnes and Hulu vp of engineering Rob Post. Earlier this fall, Katzenberg and Whitman said they expect to hire hundreds of employees for Quibi.
In the wake of Go90 and the failure of other video streaming services that targeted mobile viewers, skepticism remains high about Quibi's ability to attract users.
"It will require a massive change in consumer behavior," said Alan Wolk, lead analyst at TVRev. "People watch short-form video as a way to kill time. The amount of concentration needed to watch Quibi videos may be more than most people are willing to give. There's a reason almost 90 percent of OTT is watched on an actual TV set — people want a lean-back experience when they watch shows they're interested in."
Quibi's pitch remains that it's different than Go90 and other failed efforts because it's planning to bring HBO and AMC-level productions and big-name talent to its service. It has contracted filmmakers such as Guillermo del Toro, Jason Blum and Sam Raimi for scripted originals, and counts major studios such as Disney and Warner Bros. as investors and content providers.
"Every single [major] media company has come in and been an investor and committed to make their talent and their IP available to help us build out this platform — and for them to get paid a great value to do that," said Katzenberg during Quibi's Variety keynote.
Tim Peterson contributed reporting for this piece.
https://digiday.com/?p=314377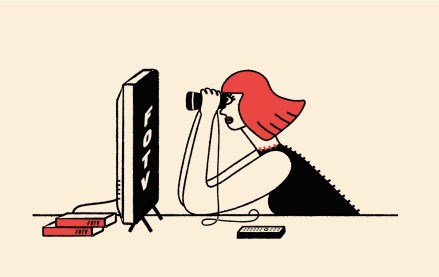 This week's Future of TV Briefing offers an updated list of the key terms that can cause confusion when talking about the TV, streaming and digital video industry.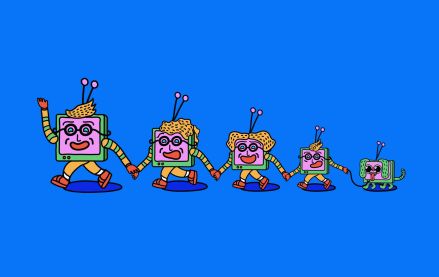 This week's Future of TV Briefing looks at what the Disney-Charter pay-TV distribution deal seems to indicate about the increasingly more-complementary-than-contentious relationship between traditional TV and streaming.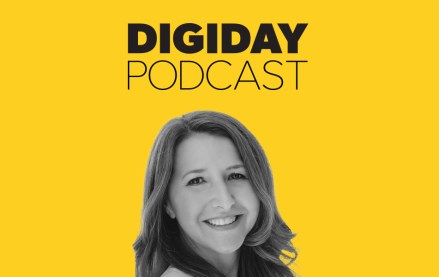 September 12, 2023 • 3 min read
Traditional TV now accounts for less than 50% of Georgia-Pacific's spending, but its share still exceeds streaming's.