Go90 or bust: How AwesomenessTV's fate was tied to Verizon
August 2, 2018 • 7 min read
•
•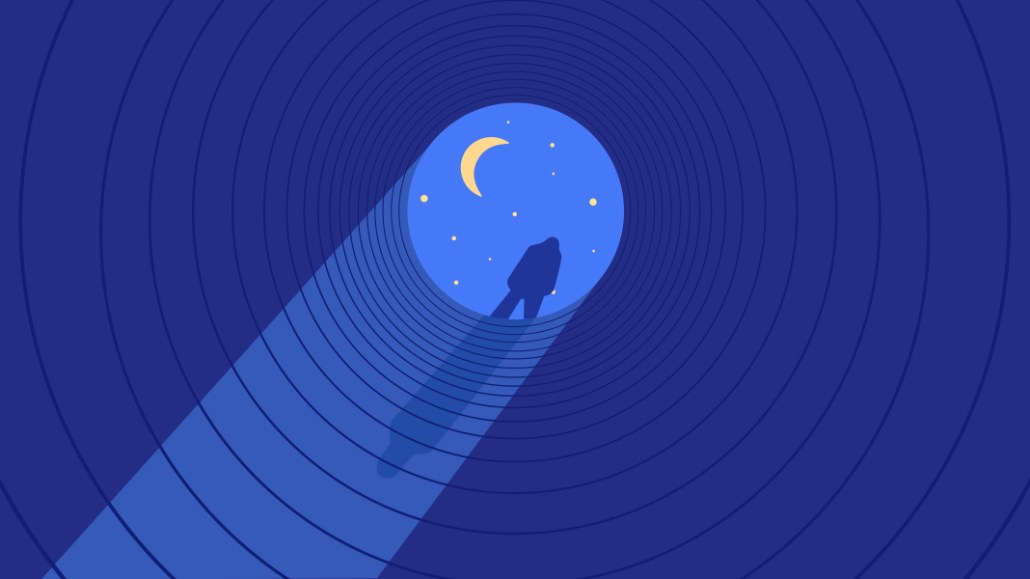 Subscribe to Digiday's weekly video briefing email, written by senior reporter Sahil Patel, for more exclusive coverage and analysis around the future of video, TV and entertainment.
Times were good for AwesomenessTV in the fall of 2015. Verizon was about to launch Go90, and Awesomeness had landed a pretty lucrative deal to produce TV-quality shows for the much-hyped mobile video streaming platform. Verizon clearly was enamored with Awesomeness, which had Jeffrey Katzenberg and his movie studio, DreamWorks Animation, as majority owner. A year later, the phone company paid $159 million for a 24.5 percent stake in Awesomeness, which created an implied value of $650 million.
Two years later, Verizon wants out of the media business and Awesomeness has been sold to Viacom for a mere $50 million or so, according to a Variety report and sources. It's a dramatic drop in value for a company that's still on track to make more than $100 million in revenue in 2018, according to multiple sources familiar with the matter.
The problem? Thirty-three to 40 percent of Awesomeness's revenue was coming from Go90, which has paid up to $180 million to Awesomeness over several years, sources said. With Verizon shutting the app down and planning to leave the media business altogether, that has left a hole in Awesomeness's wallet that the company can't easily fill. The Go90 fallout, combined with Awesomeness' complicated ownership structure that included Comcast/NBCUniversal, Verizon and Hearst, resulted in a sell well below what Awesomeness was once said to be worth.
This account is based on conversations with six current and former employees of Awesomeness and its former owners, all of whom requested anonymity. Reps for Comcast and NBCU, which managed the deal with Viacom, did not respond to a request for comment. Reps for Verizon, Viacom and Awesomeness declined to comment.
A digital entertainment network for teens
On the surface, Awesomeness seemed to be doing some things right. It was building a consumer brand aimed squarely at teenagers. On YouTube, where Awesomeness once self-produced as many as 10 shows per week, its main channel has close to 6.5 million subscribers.
The company is also selling shows to streaming platforms, including two show for Hulu and two for YouTube Premium. It's also sold and licensed programming to Netflix and Nickelodeon in the past, and has three feature films in the pipeline.
Overall, about two-thirds of Awesomeness' revenue came from its production and licensing businesses, with the rest coming from mostly advertising, sources said.
"The business has been consistently growing across all areas, but how do you adjust to losing the Go90 money?" said a source. "We knew there was uncertainty around Go90's future, but the size, scope and scale of change in Verizon's leadership and broad strategy shift toward 5G and back to its wireless business was of a greater magnitude than expected."
Live by the Verizon money, die by the Verizon money
Awesomeness' business has been inextricably reliant on Verizon. According to multiple sources, Awesomeness' Go90 deal was between $150 million and $180 million dollars paid out over multiple years.
The deal was further impacted by Made for Mobile, a subscription video joint venture between Awesomeness and Verizon announced in 2016. Once Comcast bought Awesomeness' majority owner DreamWorks Animation, plans for the joint venture were scuttled. Some of the money that Verizon was planning to put into Made for Mobile was then rerouted to Awesomeness through a revised Go90 deal, which ended up netting Awesomeness up to $30 million in additional payments from Verizon.
But once Made for Mobile was shut down, Awesomeness kept the people and infrastructure — including an expensive office space in Los Angeles — in place. More recently, with a new leadership team including CEO Jordan Levin (who will be leaving Awesomeness following the Viacom acquisition), there were plans to downsize the company that has grown to more than 200 employees, not including freelancers.
"Where other companies make adjustments, this company never made adjustments," said a source.
A complicated ownership structure
Some of the more recent troubles at Awesomeness can be attributed to the fact that the company had three different, independent bosses — two of which, Comcast and Verizon, didn't want to be in a content-centric joint venture with each other, sources said.
Meanwhile, even though Awesomeness had an implied valuation of $650 million based on the money Verizon put in it, those dollars went to investors instead of being put back into the company, sources said. This meant the company was operating at a lower level than its implied value suggested and also frequently flip-flopped the line of profitability, sources said.
Awesomeness was an afterthought for Comcast when the broadband and media giant bought DreamWorks Animation for $3.8 billion in 2016, sources said. As part of the sale to Comcast, DreamWorks Animation CEO Katzenberg was set to leave the film and TV studio. A few months after the Comcast-DreamWorks deal closed, Awesomeness' founder and CEO Brian Robbins left the company. These moves blindsided Verizon executives, who had made investments in Awesomeness based on the idea of being in business with a Hollywood mogul (Katzenberg) and a legendary producer (Robbins), sources said.
Soon after Comcast and NBCUniversal assumed majority ownership of Awesomeness, Jordan Levin was hired as CEO in part to determine the future of Awesomeness — whether it would receive additional investments, whether it would be sold off, or something else, sources said.
As rival broadband and TV providers, Comcast and Verizon had little interest in working together on a digital content venture like Awesomeness, sources said. The third owner, Hearst, had always been a silent investor with an equity stake in the company but no heavy involvement in the strategy, sources said.
"The complexity of the joint venture made unilateral decisions difficult," a source said. "It takes all of the partners to be aligned, and no partners were aligned."
Verizon was increasingly dissatisfied with Go90 and its streaming video investments and was beginning to consider pulling out of the mobile video business, sources said. And Comcast never saw a fit for Awesomeness in its portfolio of digital media investments, which include BuzzFeed, Vox Media and Snapchat. (As part of the Viacom deal, Comcast will retain DreamWorksTV and related properties that Awesomeness used to oversee.)
"[Comcast and NBCU] have a lot of flyers and investments in a variety of different things that give them a seat at the table in digital media," said a source. "But Comcast bought DreamWorks [Animation] for DreamWorks and then realized they had also bought Awesomeness with it. There was no emotional or intellectual ownership of having Awesomeness."
Said another source: "No one wanted it."
Sometimes the disrupted win
Now Viacom owns Awesomeness, which was built to disrupt networks like Viacom's own Nickelodeon and MTV. But Viacom's acquisition is also a homecoming of sorts for Awesomeness. Founder Brian Robbins is now working with Viacom's film studio Paramount and was present when the deal was announced internally at Awesomeness's offices.
Meanwhile, Kelly Day, a former chief business officer for Awesomeness, is now the president of Viacom Digital Studios, a new unit at the media giant focused on creating video programming for digital platforms. Awesomeness will be integrated within the Viacom Digital Studios unit following the acquisition. Some layoffs are expected to occur, sources said.
Still, the move is seen as a sensible one by industry insiders, especially as Viacom tries to regain the relevance it used to have with teenagers and young adults. Other recent company acquisitions include VidCon and influencer marketing platform Whosay.
"Viacom's influence and ability to reach teens has waned dramatically in recent years as TV viewership has declined. MTV used to be the route to teens but is arguably irrelevant today as YouTube, Instagram and Snapchat have captured the eyeballs of teens," said Brendan Gahan, founder of agency Epic Signal. "These seemingly calculated moves will help Viacom reassert its position as the media company that speaks to youth and drives youth culture."
The move will also help Awesomeness grow its licensing business and advertising business, which is largely being driven by growth in branded content partnerships — up 53.5 percent year over year — with clients such as Hollister and Zephora, sources said. Under Viacom, Awesomeness also won't need to grow new revenue streams at the pace it needed to as a quasi-independent company under three owners.
"I do believe there is a need for something that sits between expensive TV and inexpensive crap on YouTube — especially for a young demo that feels deserted by mainstream media," said a source. "But I don't know yet how to make such a business economically viable."
https://digiday.com/?p=297511
This week's Future of TV Briefing looks at what an industry group's conditional certification of three measurement currency contenders signals about the TV ad business's measurement overhaul.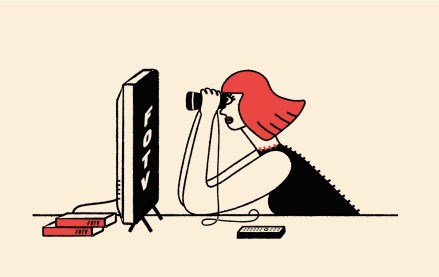 This week's Future of TV Briefing offers an updated list of the key terms that can cause confusion when talking about the TV, streaming and digital video industry.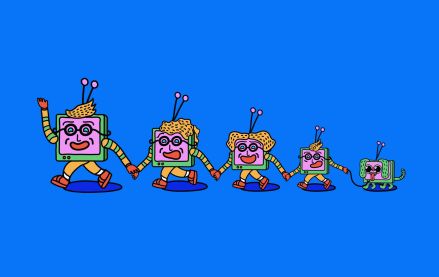 This week's Future of TV Briefing looks at what the Disney-Charter pay-TV distribution deal seems to indicate about the increasingly more-complementary-than-contentious relationship between traditional TV and streaming.