How France's top Facebook publisher Chefclub is growing commerce
June 26, 2018 • 3 min read
•
•
While many publishers are diversifying revenue and exploring commerce, advertising has never been the dominant revenue model for French Facebook publisher Chefclub.
Launched in 2016, the team now has 35 people based in Paris producing just 12 videos a month. Popular videos include this recipe of gratin Parmentier with 107 million Facebook views and this recipe for a hazelnut ice cream cake with 22 million views. Despite posting little content, Chefclub tops the Tubular Labs leaderboard ranking for cross-platform creators in France. In May, it had 270 million video views on Facebook, where 80 percent of its viewing occurs, per Tubular Labs.
"We decided not to make advertising our core business. It's not a personal passion. We want to grow a commerce company built on content," said Chefclub co-founder Thomas Lang. "We'd rather keep ad-free content that promotes Chefclub products at the end rather than inserting the content with a Facebook ad. That's much healthier."
Lang said 20 percent of Chefclub's revenue currently comes from branded content, like this video for Tabasco sauce, but it wants to grow that share by running more global branded content campaigns. By the end of this year, Lang said, it will have built out additional revenue streams in commerce, monthly subscriptions and book publishing.
Chefclub has raised €4 million ($4.7 million) in funding and plans to generate €5 million ($5.9 million) in revenue this year. To prove to investors that commerce could be its dominant revenue stream, the publisher released a French-language cookbook at the end of last year — as publishers Tastemade, Tasty and Twisted have done before — and sold out its 50,000 copies, priced at €25 ($29.26), in three months. In the coming weeks, the book will be available internationally, and another four, including one on desserts, raclette and weight loss, will launch.
Expanding into physical products is a move that digital native publishers like Tastemade, BuzzFeed and Jungle Creations have also made. After the summer, Chefclub plans to launch its own range of cooking sauces because "a lot of the videos end with dipping sauce," said Lang. The publisher will develop the products, with a third-party company handling shipping.
Unlike a lot of publishers, Chefclub's video views have continued to grow since Facebook's algorithm changes at the beginning of the year. According to Tubular Labs data, each Chefclub video gets on average 17.2 million views in the first 30 days after being posted. In May, Chefclub had the highest average views at 30 days of food and drink creators globally; First Media's So Yummy was No. 2 with 16 million views, and Tasty was No. 7 with 7.7 million views.
Completion rate is what Chefclub examines closely, as it uses video end cards to push people to other parts of its brand, either other channels it's launching or products like its book. On Facebook, 50 percent of views last 10 seconds, and 44 percent of viewers watch until the end of the videos, which typically last between 90 and 120 seconds, according to Lang.
Because Chefclub monetizes the audience within Facebook by selling physical products rather than driving traffic back to a site, it's been more able to weather the storm of Facebook's algorithm change, according to Mathieu Luquet, social video strategist based in France.
Chefclub is also getting into subscriptions, said Lang, launching an app next month that will house the 12 videos it releases each month plus an additional 12 that viewers can access for €4.99 ($5.84), driven by viewers' frustration that Chefclub doesn't publish enough content. Asking people to pay for the same product could be challenging, though, said Luquet.
Chefclub broadcasts in 10 countries, where it adds subtitles to videos in the local language. Country managers based in Paris create 30 percent of Chefclub's videos for those markets.
According to John Thomson, head of media at 360i, there's space for another social food publisher on the global stage. "The current world of social food video is dominated by a small number of very American-focused publishers whose recipes ooze with grilled cheese and who's idea of innovation is crossing a donut with a pretzel," he said. "Building up a big audience will take time and but has big rewards."
"French cuisine is a positive image worldwide," added Luquet. "The opportunity [to scale globally] is definitely there."
https://digiday.com/?p=292891
This week's Future of TV Briefing looks at what an industry group's conditional certification of three measurement currency contenders signals about the TV ad business's measurement overhaul.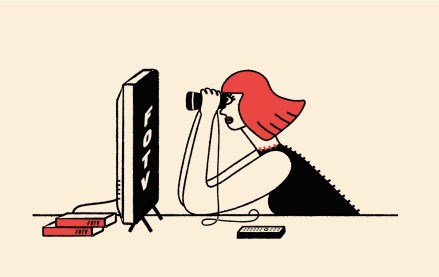 This week's Future of TV Briefing offers an updated list of the key terms that can cause confusion when talking about the TV, streaming and digital video industry.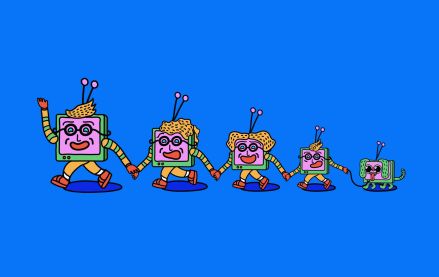 This week's Future of TV Briefing looks at what the Disney-Charter pay-TV distribution deal seems to indicate about the increasingly more-complementary-than-contentious relationship between traditional TV and streaming.