Fandango's Eileen Rivera: Instagram has been a 'revolution' for video content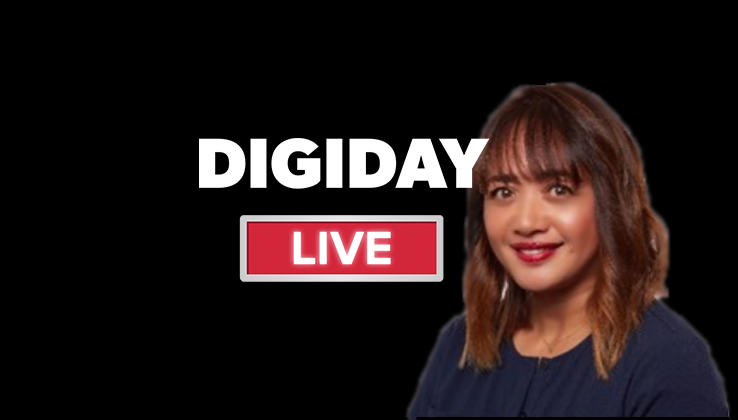 Subscribe: iTunes | Stitcher | RSS | Anchor
For Fandango's content marketing team, the post-Facebook era has meant an opportunity to distribute video more widely. The company, which produces up to 15 videos a week, ranging from 10 second clips to four minute videos, is now finding success with video content marketing on Instagram Stories, IGTV, YouTube and even Twitter.
But more platforms means more work. At the Digiday Content Marketing Summit, held in August in Vail, Colorado, Eileen Rivera, senior director of production at Fandango, broke down the video production process and strategy at the company.
"The formats are different. There are 16:9 [frames] and square videos," said Rivera. "It's stressful but it makes us better storytellers. It's become ingrained in what we do. You need to find nimble and flexible mindsets on your team because platforms change everyday."
Frame formats are just the beginning: Creating great video content for social means other tweaks as well. "We have had to adopt captions. A lot of platforms will have tools that can do automatic captioning. But that's not good enough. But if it goes to another platform, we'll lose the option. That is another step in editing."
Rivera talks video strategy, resource allocations and production output on this episode. Edited highlights below.
Working with celebrities for engagement and relevance.
"Videos we do at Fandango are to get people to go to the movies. We hired a ton of movie lovers and show the love for movie going experiences. We have a lot of brands that Fandango has purchased over the years — Rotten Tomatoes, MovieClips. We're trying to engage our audience on the movie-going experience. We have junkets and we get access to actors and talked to them about their films. We'll also throw fun questions about the movie going experiences. Like 'where do you watch films? what do you love about going to the movies?'"
The production mechanics.
"We make 10-15 videos a week. They could be short 10-second snippets or three-four minutes on a weekly basis. I built my team over the year and a half. When we started at 3-4 people and now I'm at 15 but it took a while to get there. You don't need a lot to start. You can start with your phone. For $3000 to $4000 you can get a good kit and put out 3-4 videos a week, which is pretty good. Then you can translate that into whatever platform you're working on. We started our social-first strategy last year and we've doubled our footprint."
Content for Facebook vs. YouTube
"We distributed the videos on Facebook at first, then we put some on YouTube and Twitter. Then Instagram is our revolution. The growth year over year has been there. With IGTV and stories, there's so many ways we can play with the content. The retention isn't as much on [Facebook] as it is on YouTube. [Adopting captions] is so important. Watch time has gone up. I'm not saying that for YouTube, but it works especially on Facebook. When we started, it wasn't about the views. It was more about shares and likes."
Starting slow and steady.
"You have to find your priorities first, everything else will follow. We first did social videos on Facebook, then added Instagram. By showing that growth and a steady positive incline, we're able to get more resources to move into other directions. We've got the team now to make bigger shows. Everyone wanted to do it all at once. But you have to choose your lane."
https://digiday.com/?p=299624