Facebook moves closer to YouTube and TV with new shows, Watch platform
August 9, 2017 • 5 min read
• By
Digiday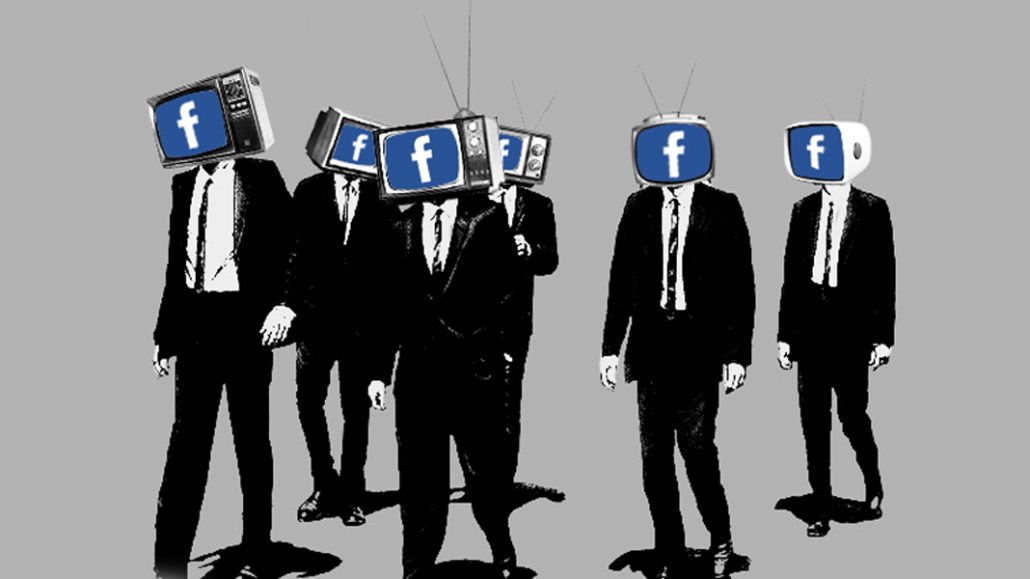 Facebook wants people to spend more time watching videos on its platform, as they already do on YouTube. Starting Aug. 10, it's introducing a new video destination called "Watch," which aims to do exactly that.
Watch is essentially a remake of Facebook's video tab, available online and across Facebook's apps for mobile devices and connected TVs. It will offer a library of longer form and episodic video shows made by publishers, celebrities and digital video creators. Shows on Facebook Watch will fall into two tiers: TV-sized half-hour programs launching on Facebook later this year and shorter "spotlight" series with episodes running between 5 and 15 minutes.
On Watch, Facebook will offer original shows from more than 30 content partners, including Tastemade, Mashable, Hearst, Attn, Bleacher Report, A+E, Refinery29 and Condé Nast Entertainment. Some partners have multiple shows funded by Facebook, including: Tastemade, which is producing six series including "Kitchen Little" and "Struggle Meal"; Mashable, which is doing two series, "What's Your Mutt?" and "DIY Costume Squad"; Attn, which is producing "Health Hacks," which will star Jessica Alba, and "We Need to Talk"; and Business Insider, which has four shows including "The Great Cheese Hunt" and "Rising Stars" with Neil deGrasse Tyson. Not all of these shows will be available from Day One, as some are scheduled to appear later this year, according to publishing sources.
Original content also will include live sports, with Facebook broadcasting an MLB game every Friday night.
"Video hasn't been promoted on Facebook in this way before," said Greg Gittrich, chief content officer of Mashable. "Watch is going to be a place where people go to watch shows and series, which makes it exciting for us."
As a video-viewing destination, Watch is clearly designed to get people to find new shows to watch and continue watching new episodes of them as they are released, as well as find related programming. A "watchlist" tab on Watch's main page will let users keep track of new content from their favorite shows. And when users complete an episode of a show, either subsequent episodes of that show or related content will start playing in the video player. (A user's watchlist will also be featured on the right-hand rail next to the Facebook news feed.)
"As people are watching more and more video on Facebook, they want a place they can go to reliably and dependably watch video," said Daniel Danker, director of product at Facebook. "A year ago, we launched the video tab, which did that, but it did not necessarily make it easy for people to keep up with the creators they know."
It's in this way that Watch can be seen as a more directly competitive to Google-owned YouTube, where users are used to searching for and finding all sorts of videos and shows.
Facebook's move is also reminiscent of YouTube's initial investments in original video programming in 2012, when the company spent more than $100 million to fund original content channels from media companies, celebrities and digital video creators.
"Prior to this, if you were to have just a bird's eye view, the difference between YouTube and Facebook was that YouTube was a search video platform — you were looking for a specific thing, found it and then found yourself in a rabbit hole still watching videos two hours later," said Oren Katzeff, head of programming for Tastemade. "Facebook has been more of a discovery platform, where you find stuff in your feed. You're not necessarily going to Facebook for video. This is more of a shift toward getting people to purposely go to Facebook to watch a show. As a programmer, that's incredibly exciting especially when Facebook has said they are going to invest a lot of equity and energy into this."
While Watch currently exists as a section inside Facebook, Danker consistently referred to Watch as a "platform," which indicates how the company views the product and its potential future. Danker would not comment on plans for Watch, but it's likely that the company will follow the Facebook Messenger playbook: That is, if the section can get enough people watching videos on a daily basis, Facebook can spin it off as its own video app.
Getting people to watch shows on Watch will be a big task for Facebook, which in the past has struggled to get people to use video products such as suggested videos and Facebook Live.
It's important to note that Watch will be strictly a home for shows. While it will include shows funded by Facebook, publishers and video creators that create official show pages will also be able to feed content into Watch. Right now, Watch is rolling out with a small number of video partners, but eventually the plan is to make the platform available to any video producer with a show page, the company said. Facebook's expectation is that over time a vast majority of the shows inside Watch will not be funded by Facebook, a spokesperson said.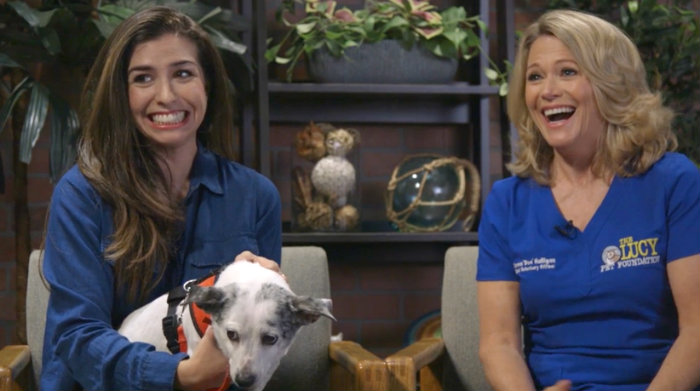 At the moment, shows funded by Facebook are getting prime placement on Watch, in the top two sections. (Facebook is funding two types of original series: TV-sized original shows, which are expected to premiere later this year, and short-form spotlight shows, which are rolling out starting today.) As Facebook expands Watch, it plans to offer "hundreds" of shows, followed by "thousands," a spokesperson said.
Mid-roll ads — Facebook's other big experiment in video — will also be part of Watch with a limited set of partners, though that's expected to expand to more video creators and shows over time. Publishers and creators will also be allowed to run branded content on Watch.
Facebook is offering Watch to a limited number of people in the U.S. as it undergoes testing and refining. Over the next few weeks and months, Watch will be released more widely in the U.S., followed by an international rollout.
"Now, Facebook wants to be in the same place, where at the end of a long day, you might sit down to watch something on Apple TV, and Facebook is now an option, too, alongside FX, YouTube, and others," said Eric Korsh, president of Mashable Studios.
https://digiday.com/?p=249291