Elisabeth Murdoch's Vertical Networks shoots for TV, books
June 25, 2018 • 3 min read
• By
Digiday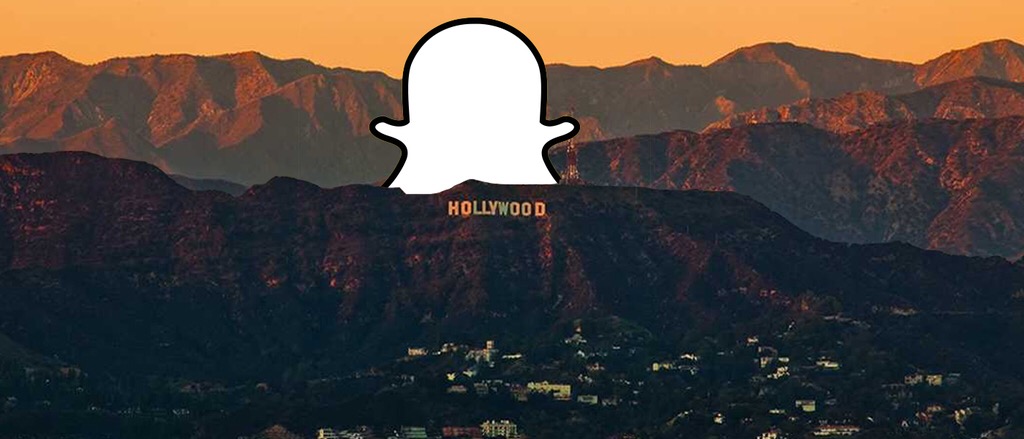 Elisabeth Murdoch's digital media company Vertical Networks is best known for producing video shows for Snapchat and Facebook. However, the plan was never to just produce for social platforms, but to create content that can exist in other forms of media, including TV, books and apps.
In late August, Vertical Networks will air a show called "Phone Swap" on local Fox stations as part of a syndication test. On the half-hour show, two people go on a blind date, but are allowed to peruse each other's private information on their phones before deciding if they want to go on a second date.
"Phone Swap" didn't begin on TV; it started as a short-form Snapchat video show, where it has been averaging 10 million viewers per episode across two seasons. It's one of two or three TV shows that Vertical Networks aims to get on the air this year, including "Ghost Hunt" and "I Have a Secret," based off of programming that the company has already made for Snapchat or Facebook.
The idea is that social platforms can be fruitful testing grounds for new programming, which can then be expanded globally through TV distribution, books, apps and other forms of media, said Tom Wright, CEO of Vertical Networks.
"[Elisabeth Murdoch], in a previous life, was responsible for huge global shows like 'MasterChef,'" said Wright. "Our mandate from the get-go has been to go out and create new 'MasterChefs' — huge global pieces of IP that have an incredible ability to travel."
Snapchat has been a testing ground for Vertical Networks to try out new programming formats and concepts. In addition to shows such as "Phone Swap" and "Ghost Hunt," the company operates three Snapchat Discover channels: Brother, Mindsy and Solve. Brother reaches 38 million unique viewers per month; Mindsy 8 million; and solve more than 14 million, according to Vertical Networks. Vertical Networks will often use the channels to test out new show formats and concepts before developing them as stand-alone short-form video series. (Snap is a minority owner in Vertical Networks.)
With TV, instead of pitching networks on the idea of "Phone Swap" or showing an episode of the Snapchat version of the show, Vertical Networks already had a 22-minute episode of "Phone Swap" ready from the beginning, Wright said. That's what potential content buyers were seeing when the show was being shopped around.
"On a platform like Snapchat, you just have to get to the good stuff. There's very little time for setup and backstory," Wright said. "But when we put that show on linear, we suddenly have a different language that we need to speak in. We can do the backstory, we can spend more time with the characters, and we can give the show some room to breathe. Conceit is still the same, but it's a different language."
Beyond TV, Vertical Networks is writing a book based on its Brother channel, described by Wright as an advice book written as if it came from an older brother. Vertical Networks is also developing some mobile apps, which Wright wouldn't detail.
With 50 employees, Vertical Networks is profitable, Wright said. About 60 percent of the company's revenues today are from advertising, with the rest coming from ancillary revenue streams including producing and licensing. The company's goal is to flip the percentages next year, Wright said.
"Ad-funded media is a challenging model, in general, whether you're a production company or a digital publisher — the days of hollow eyeballs, quick scale and monetization by accident are gone," said Wright. "If you can build a direct relationship with your audience with IP that they really care about, then it's easy to see models emerge for monetization and distribution that helps in building a healthy company."
https://digiday.com/?p=292774