Crunchyroll has a ton of anime TV shows — licensed shows from Japan and its own original productions — on its streaming platform. Now, the Otter Media-owned company wants to bring anime-inspired mobile games to its community.
In March, Crunchyroll launched "DanMachi – Memoria Freese," a role-playing game for mobile devices based on a popular Japanese anime whose name translates to "Is It Wrong to Try to Pick Up Girls in a Dungeon." A video series based on the anime is available on Crunchyroll in the U.S. The game itself is a co-production between Crunchyroll and Japanese companies Sumitomo and Gree, which had created the original Japanese version of the game that received 3 million downloads within the first month of its release in 2017, according to Gree.
This is the first of more mobile games to come from Crunchyroll, which has formed a new division called Crunchyroll Games to put out mobile games for anime fans in the U.S. The company is in "active dialogue" with game developers and studios in Japan to bring a slate of games to the U.S. in 2019, said Brady McCollum, head of business operations for Crunchyroll.
"Games are a natural segue from video because they offer a narrative experience, and often times are even more immersive and interactive," McCollum said. "We also believe the current genre of anime games in the West is underrepresented, and from our experience with the anime community, we are well-positioned to be the ones to help bring them over."
Initially, Crunchyroll plans to work with Japanese game developers and studios to bring localized, U.S. versions of popular games to the West, though it eventually might get into producing its own games entirely in-house, McCollum said. Crunchyroll has more than 40 million registered users and 1 million paying subscribers who have access to more than 15,000 hours anime TV shows.
As with "Memoria Freese," Crunchyroll is mostly looking to adapt free-to-play mobile games that can be monetized through in-app purchases. McCollum declined to comment on how well Crunchyroll has been able to monetize the existing U.S. version of "Memoria Freese" since its debut in the spring. Earlier this year, Gree told The Wall Street Journal that the earnings for the original, Japanese version of "Memoria Freese" were 40 percent higher in the U.S. than in Japan.
Eventually, Crunchyroll wants to put its own spin on how its mobile game adaptations make money in the U.S., McCollum said. "For example, a lot of games oriented toward Asian audiences have a strong pay-to-win component," he said. "We'd like to work with partners to reduce this format where possible."
Crunchyroll has been trying to diversify its revenue beyond subscriptions and advertising. The company also produces live events including the Crunchyroll Expo, the most recent of which took place this September and attracted 45,000 turnstile attendees, up from 35,000 last year, the company said.
Earlier this year, Crunchyroll parent Ellation also formed a studio to produce more original series for the streaming platform in addition to the co-productions the company already does with Japanese production partners and media companies. This lets Crunchyroll parlay its own intellectual property into new mediums, including commerce and now mobile games.
"All new media companies — including fandom-driven media companies like Crunchyroll — must find new ways to expand, engage and monetize their audience and across as many platforms as possible," said Peter Csathy, founder of media advisory firm Creatv Media. "The vast majority of Crunchyroll's audience are gamers. It has the potential to take IP that already resonates with its audience in video and port it over to gaming, and vice versa. Their gaming titles will not be starting from scratch, as the brands, characters and storylines will have already been established."
There is a minor example of this already happening. Crunchyroll has a mascot and character named Hime. She was made available as an "assist character" in the U.S. version of "Memoria Freese."
"We are trying to find more ways to serve our fans and bring anime and anime-inspired content to them wherever they are, as that is a key component of what defines Crunchyroll," said McCollum.
Subscribe to the Digiday Video Briefing: A weekly email with news, quotes and stats around the modernization of video, TV and entertainment.  
https://digiday.com/?p=304343
This week's Future of TV Briefing looks at what an industry group's conditional certification of three measurement currency contenders signals about the TV ad business's measurement overhaul.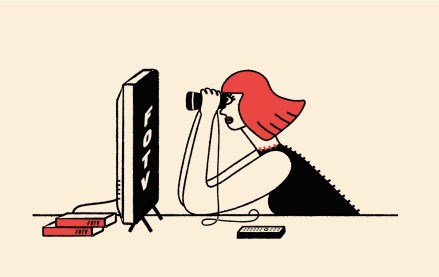 This week's Future of TV Briefing offers an updated list of the key terms that can cause confusion when talking about the TV, streaming and digital video industry.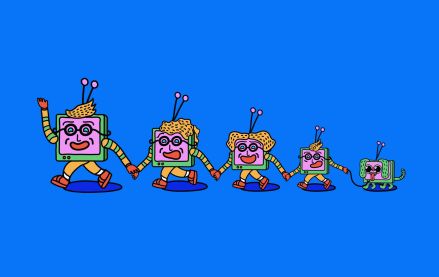 This week's Future of TV Briefing looks at what the Disney-Charter pay-TV distribution deal seems to indicate about the increasingly more-complementary-than-contentious relationship between traditional TV and streaming.