CBS aims to grow Sports HQ within its network of streaming channels
December 24, 2018 • 4 min read
Armed with a new production studio in Connecticut and broadcast rights to this year's Super Bowl, CBS Sports is making a push behind its 24-hour streaming channel, CBS Sports HQ.
Launched in February 2018, CBS Sports HQ is a free, ad-supported streaming channel available across desktops, mobile devices and connected TV screens. It's the second free streaming video channel from CBS, following the launch of the news channel CBSN four years ago. (A third free streaming channel from CBS, ET Live, launched earlier this fall.) Sports HQ focuses on sports news and analysis — CBS Sports doesn't stream any live sports or games such as the NFL or college football that it has the rights to. Similar to CBSN, the idea was to provide a news programming brand for viewers either cutting the cord or just spending more time watching long-form programming in over-the-top environments.
In October, CBS Sports opened a new 2,500-foot production studio in Stamford, Connecticut. It's the second production studio dedicated fully to Sports HQ, joining an existing facility in Fort Lauderdale, Florida.
"It's a major investment and major undertaking for CBS," said Jeff Gerttula, evp and gm of CBS Sports Digital. "We now split daily operations of Sports HQ between Stamford and Fort Lauderdale. It's going to help us scale better and continue pushing forward in doing bigger productions around major events."
This includes the Super Bowl, which CBS is broadcasting in February. CBS Sports will be sending a crew to Atlanta to produce daily live and on-demand programming for Sports HQ. Instead of debates and "hot takes," Sports HQ will focus on providing deeper analysis of the game and various match-ups.
"We're going to have an extensive on-site presence in Atlanta leading into the Super Bowl," said Gerttula. "One of the reasons we have the Super Bowl is to build out new franchises and new products — of which this is one. We're also live streaming the Super Bowl, so our goal is to also figure out how we can take that [live-streaming] audience and expose it to Sports HQ. If you don't see [Sports HQ] on Super Bowl Sunday, I'm not doing my job."
Sports HQ is now delivering 10 hours of live programming on average every day. Gerttula declined to say how many viewers Sports HQ is averaging today but said the channel is outpacing the audience growth of sister streaming channel CBSN, which has grown to 1 million streams per month in its fourth year. Fifty percent of Sports HQ viewers watch content on their mobile devices, typically around the pre-game and post-game windows, Gerttula said. Connected TVs still deliver the highest average session length with users spending nearly 33 minutes per session on Sports HQ.
Gerttula also declined to share revenue numbers for Sports HQ but said the channel is getting strong interest from advertisers — especially as it's packaged alongside CBS Sports' linear and other digital inventory.
One beneficial aspect of Sports HQ is that it's a cost-effective business, Gerttula said. That said, CBS Sports said Sports HQ remains a significant operation in terms of daily production, with the studios in Florida and Connecticut fully dedicated to programming for the streaming channel.
And as more viewers flock to over-the-top screens — and with free, ad-supported video streaming usage itself on the rise — Sports HQ has the opportunity to carve out space as the sports news programmer for this audience.
"CBS can get a first-mover advantage and also pick up viewers who may want a 'Flix-only' SVOD experience but still want to get news and sports and celebrity news," said Alan Wolk, co-founder of TVRev. "If they can make themselves the go-to site for those people, then they are in good shape and have a real advantage."
Sports HQ exists as one channel within a network of OTT channels owned and operated by CBS. Users can access Sports HQ directly through its own branded site and apps, or as a channel within the CBS All-Access subscription streaming service. Through All-Access, users get the live local CBS TV linear feed (which includes live sports broadcast by the company), high-profile original series such as "Star Trek: Discovery" and the upcoming "Twilight Zone" reboot, and CBS TV's own on-demand library of TV shows.
CBS is seeing users who check into All-Access for one thing and then stick around to watch programming on the different channels, said Christy Tanner, evp and gm of CBS News Digital.
"We're seeing users switch streams; after a live event such as a football game, they'll go to CBSN to watch the news," Tanner said. "This is where our strategy scales, by having an ecosystem of channels that you can flip to. It's an old-fashioned terminology, but it's how we see it."
https://digiday.com/?p=316734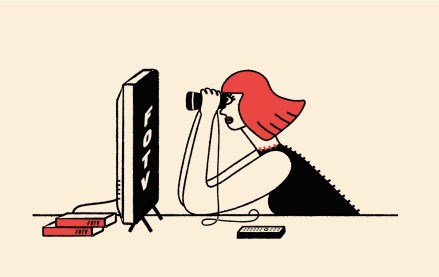 This week's Future of TV Briefing offers an updated list of the key terms that can cause confusion when talking about the TV, streaming and digital video industry.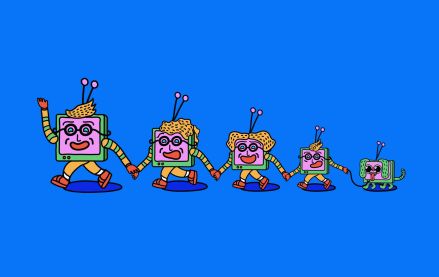 This week's Future of TV Briefing looks at what the Disney-Charter pay-TV distribution deal seems to indicate about the increasingly more-complementary-than-contentious relationship between traditional TV and streaming.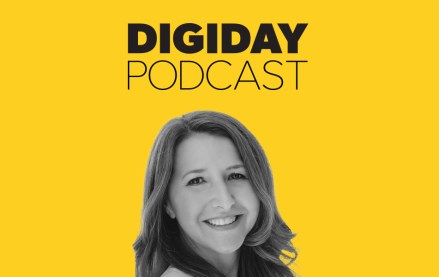 September 12, 2023 • 3 min read
Traditional TV now accounts for less than 50% of Georgia-Pacific's spending, but its share still exceeds streaming's.