'Buying VoD is a box-ticking exercise': problems with broadcast video-on-demand
April 4, 2017 • 3 min read
•
•
With brand-safe environments taking up headlines and head space, British broadcasters have been quick to tout their own video-on-demand services. And yet broadcasters' own VoD propositions are still bumpy.
While ads in more premium environments will likely have higher completion rates than regular web video placements, the issues with VoD range from ebbs and flows in demand; repetitive ads and janky tech. There's also the fact that VoD ads typically fare more expensive.
"TV advertisers are still skeptical of the quality of broadcast video-on-demand," said one media agency executive, speaking on the condition of anonymity. "Advertisers want to know their ad is being shown at specific times, with VoD you don't know when it will be shown."
Broadcaster video-on-demand, from media companies like Sky, ITV and Channel 4, accounted for 37 percent of pre- or post-roll video ad spend in the first half of 2016, approximately £103 million ($129 million), according to the IAB.
"Advertisers are having to make judgments because there's not as much supply. You can't predict how much inventory there is or when people will watch it," said Dino Myers-Lamptey, head of strategy at The 7 Stars. "There's a lack of real openness about the viewing numbers and what comes in and out." The average number of times an ad has been served may look right, but it could be disproportionate to how many times it was served to one viewer.
This results in some ads being shown multiple times within a one-hour program, for instance. While there's an argument for increased ad exposure leading to higher brand awareness, too often this gets annoying for viewers, which puts off advertisers. Rather than lazy frequency capping, Myers-Lamptey believes the driver of this is unsophisticated technology.
"There's the element of trust passed on from buyer to media owner, but largely the technology is not smart enough. The key is in opening up the books." Project Dovetail, created by TV ratings organization BARB, has been in the pipeline for years and is a step in this direction. It aims to calculate total audience viewing figures across devices by combining data from BARB's panel of 5,100 homes, with device-based measurement of online TV viewing generated by code that's been added to a range of TV player apps.
Agency execs estimate that running video ads in broadcasters' brand-safe environments is roughly a third more expensive than buying pre-roll on YouTube. While each platform has its own advantages, the jury is still out on whether the increased spend is justified.
"It's still in its experimental phase," said Myers-Lamptey. "On the face of it, it's a good opportunity: next to quality content, interactive abilities. The issue is you are paying a lot more for that."
Brands use 360-degree video creative or give viewers the option of choosing the ending of the ad, but this comes with questions about whether people want to be interrupted while watching TV. Ads can also contain personal information, but "not many of our clients do that," he said. "That could be a sign of what they think. They are unconvinced whether the effort is worth it."
Part of the problem is that VoD is held to the same high standards of TV but with the benefits of targeting and measuring of digital. This hybrid is a hard promise to come true on.
"The reality is that VoD is often sold as an add-on by broadcast teams," he said. "Agencies are in the routine to do deals with TV stations, so VoD is more of a box-ticking exercise. It needs to mature past that into a more sophisticated buy that can complement TV or work in isolation."
https://digiday.com/?p=230339
This week's Future of TV Briefing looks at what an industry group's conditional certification of three measurement currency contenders signals about the TV ad business's measurement overhaul.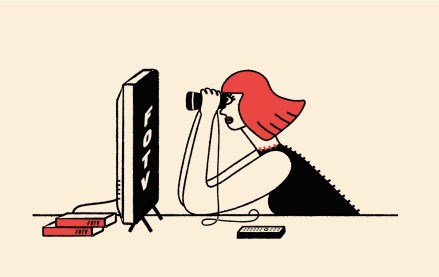 This week's Future of TV Briefing offers an updated list of the key terms that can cause confusion when talking about the TV, streaming and digital video industry.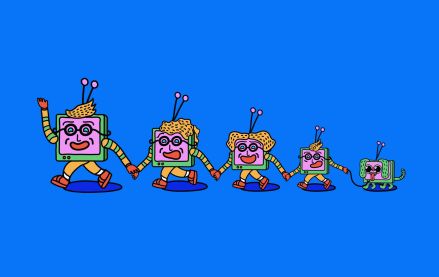 This week's Future of TV Briefing looks at what the Disney-Charter pay-TV distribution deal seems to indicate about the increasingly more-complementary-than-contentious relationship between traditional TV and streaming.