'They were bringing back that integrity': Comscore's leadership shakeup concerns media partners
April 2, 2019 • 5 min read
•
•
Comscore recruited a duo of veteran marketers to lead its push for cross-platform measurement about a year ago.
But both leaders, CEO Bryan Wiener and president Sarah Hofstetter jointly resigned over the weekend, following a disagreement with the board on the company's direction.
While Wiener painted a vision for a multichannel measurement company and wanted to invest more in product development, board members were largely risk-averse and pushed for ways to slim down the business, said a source familiar with the matter. This tension had existed for months, this source told Digiday.
"The board was a mismatch with this CEO. One has to give. [Wiener] realized, and I think did the right thing. If you're not on board [with this plan,] hire someone else," the source said.
The tension was teased by Wiener himself in his LinkedIn post. "I ultimately chose to leave as the Board and I had irreconcilable differences over how to execute the company's strategy," Wiener wrote.
Wiener and Hofstetter declined to comment. A Comscore spokesperson confirmed the disagreement.
"Although the Board and Bryan are generally aligned on the company's strategy, Bryan disagreed with the company regarding the execution of the strategy. We thank Bryan for his contributions over the past year and wish him well in his future endeavors. Sarah Hofstetter, president, has also resigned from the company. The company has no immediate plans to fill her position," a Comscore spokesperson emailed.
Wiener and Hofstetter, who both worked together at 360i, are heralded as thoughtful and impactful leaders. Five executives who have worked with Wiener and Hofstetter in previous jobs or who have partnered with them told Digiday they were impressed by the work they had done at Comscore and, therefore, shocked by the news of their departures. Comscore's stock was down by more than 20% in Monday's trading.
"I was completely surprised by the news. We've been working very hard with Comscore, and the people at Comscore have been bending over backward for us. We were finding some things that were promising there. They still had a way to go, but there was some direction," said a media executive whose company works with Comscore.
Comscore had a refined focus thanks to Wiener and Hofstetter's leadership, this executive said. Comscore had been pushing for cross-platform measurement and started with a new tool called Campaign Ratings.
"Comscore had always been all over the place in terms of their efforts so there was a lot of clarity to get this one thing to work. They seemed to have a plan that they were emphasizing, that they understood the need to simplify things and moved faster," the executive said.
Indeed, a slide from Comscore's Jan. 25 investor presentation showed how the company moved from having 18 solutions defined with acronyms to four divisions.
Comscore "had a ton of little products. I didn't know what they all did. It had been incredibly confusing. They knew what they should be working on and seemed disciplined on going after that," said the media executive.
Over the years, Comscore's reputation in the industry has been affected by monetary losses, confusing acronyms and its much-larger competitor Nielsen. The hiring of Wiener and then Hofstetter helped boost Comscore's credibility.
"Their communication was, you can believe in us again. We're going to make smart decisions. They were bringing back that integrity and making decisions that they felt were in the best interest of their clients, employees and the industry at large," said an industry executive who had previously worked at 360i.
Going forward, two partners said they were concerned about Comscore's future direction. On April 1, to respond to the executive changes, the company emailed partners saying, "They did not expect to make any changes and remain focused on providing excellent service and support," according to an executive who received the email.
A Comscore spokesperson emailed Digiday, "We do not expect these changes to impact the work that we're doing for our clients or our strategy to be the trusted currency for planning, transacting, and evaluating media across platforms. We continue to be uniquely positioned to become the modern currency for the cross-platform era, and the changes we've made today are directly in line with that vision."
Chris Apostle, iCrossing's chief media officer, said he was still confident in Comscore's value to the industry as a way to plan, buy and evaluate media across channels.
"While Wiener and Hofstetter played a solid role of late in helping to define how Comscore evolves going forward, we believe that the organization will still be fully capable of bringing an expanded cross-channel value to the market," Apostle emailed.
But the media executive added, "If they were continuing to go in the same direction they had been, then this wouldn't have happened."
And as shocking as it was for Comscore to lose two well-regarded industry executives, the fact that Wiener and Hofstetter left together wasn't surprising.
"Keep your friends close and your old bosses closer. Yeah, I wasn't surprised to see her join him. They work ridiculously well together. They're just the epitome of folks who see things through, so seeing it deteriorate that quickly is pretty shocking," said a marketing executive familiar with the duo.
Subscribe to the Digiday Video Briefing: A weekly email with news, quotes and stats around the modernization of video, TV and entertainment. 
https://digiday.com/?p=328504
This week's Future of TV Briefing looks at how this year's upfront and recent announcements from AMC Networks and Paramount indicate the progression of programmatic in the TV and streaming ad market.
This week's Future of TV Briefing looks at how major streaming service owners' subscription business fared in the third quarter of 2023.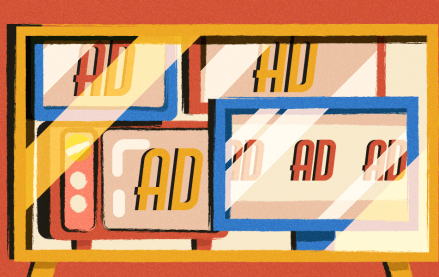 This week's Future of TV Briefing looks at what TV and streaming companies' latest quarterly earnings reports indicate about the state of the TV advertising market.