As branded content pivots to video, publishers face new challenges
November 6, 2017 • 4 min read
•
•
Branded content is undergoing its own pivot to video, putting the squeeze on traditional publishers that were already facing rising competition for those marketing dollars and battling low profit margins. Now, they find themselves battling it out with entertainment studios and production houses that are also piling into the market for original digital video.
Brand and agency executives alike say they're seeing more video creators and studios including Bravo Media, which touts such clients as HBO and Unilever; and talent agencies like CAA, which has done work for Chipotle, all of them angling to get a piece of the branded video content pie.
Stephanie Losee, head of content for Visa's corporate communications, sees pitches from two types of companies. One is video production houses or artists with a record of creating successful branded content that are proposing to work directly with the brand rather than through a publisher or advertising, media or content agency. The other is influencers, such as adventurers who want the brand to sponsor their trips.
"It's currently difficult to engage with these proposals because they require a lot of bandwidth, but I can see the phenomenon growing," she said.
While traditional publishers are still in the process of pivoting to video, these companies have already been doing video a long time, long enough that they're often specialists in one kind of video or another. While publishers say they have a studio, video companies can say they are a studio.
"Think of that first meeting," said an exec at a tech brand. "If someone says, 'We have eight Emmys, and here are the A-list stars we've worked with,' that is a much easier pitch than, 'We're doing a lot of editorial video, and we'd like to do some for you as well.'"
Even existing video studios aren't immune. "Everyone's your competition," said Peter Corbett, president and owner of Click 3X, a video and digital production studio in New York that has done campaigns for Kind bars and Absolut vodka. "The demand is there, but so is the ease with which you can create the content. You can shoot 4K [resolution] on your brand-new iPhone 8."
Observers point to the Netflix effect as a force behind branded video. Netflix (and now Amazon) have spent a ton on original content. That not only raises audiences' expectations for quality, but with people watching Netflix and other ad-free OTT services, it's getting harder to get people's attention with ads. So branded content video has to be all that much better.
"Just like everything else in video, there's an arms race to get the best talent and production, like with scripted content," said Bernard Gershon, who consults on video to publishers. "And the people who are still using the model of two, three years ago will lose to those prepared to spend real money and have high-quality talent. Two years ago, you could find someone with some followers on Instagram. Now, they need to be real talent."
Along with Netflix, Facebook is a factor. Native ad platform Polar said an Australian publisher client recently lost a branded content pitch to Facebook, which teamed up with a production company there. Barry Lowenthal, president of The Media Kitchen, said he's seeing social video makers like Turner's Super Deluxe emerge that know exactly how to make content for brands who want to reach young adults where they are — social media.
"There are social studios who are doing everything from creating the content to distributing it to reporting on it, and they're creating Gen Z content for Watch," Lowenthal said. "They know how to completely create, using that language."
The video studios also often differ in their sales approach. Whereas publishers' pitch is about how they can help the advertiser and are driven by the audience and publishers' voice, talent agencies come to marketers with a big star and big idea, ready-made for a brand to integrate into.
Publishers' pitch is that they know their audience best, but that limits their pitch to advertisers that want to run on those publishers' sites, which have their established editorial point of view.
"BuzzFeed, Vice — all these guys have a starting point," Lowenthal said. "The thing about Watch is, there is no starting point. More and more, if you talk to creative people, they want creative freedom."
https://digiday.com/?p=261865
This week's Future of TV Briefing looks at how this year's upfront and recent announcements from AMC Networks and Paramount indicate the progression of programmatic in the TV and streaming ad market.
This week's Future of TV Briefing looks at how major streaming service owners' subscription business fared in the third quarter of 2023.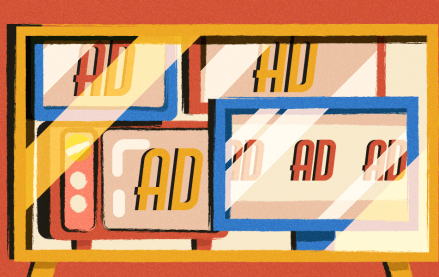 This week's Future of TV Briefing looks at what TV and streaming companies' latest quarterly earnings reports indicate about the state of the TV advertising market.