Brand safety is good marketing, and other things we learned from the NewFronts
May 4, 2018 • 6 min read
•
•
The Digital Content NewFronts wraps up today for the seventh year to connect makers of high-quality digital video content with digital ad buyers, and while the event showed its age, with far fewer presenters than in year's past, the talk about brand safety was no less muted, as media companies tried to take advantage of YouTube's PR crisis. Here are five things we learned, plus awards for the best, worst and everything else.
Brand safety was the big theme in almost every presentation
With a steady drip of articles about platforms' user data being abused and displaying ads on extremist content, the brand safety as marketing message was in full swing at the NewFronts. No neo-Nazi videos to see here, just high quality, wholesome and advertiser-friendly video. The headline at Meredith's first NewFronts pitch was "high quality content, in brand safe environments, at even greater scale," said Jon Werther, president of the National Media Group at the publisher behind such wholesome titles as Better Homes and Gardens and Family Circle and newly acquired Time Inc. titles like People and InStyle.
With Facebook battling criticism about how it protects user privacy, Meredith also touted how its shoppable videos can drive people to buy products by knowing their location, but "not in a creepy way." The pitch may help media companies take share from each other, but if the hope is to induce advertisers to shift some of their spending from YouTube, its sheer size and importance to marketers means it's less likely to happen.

Hulu and YouTube are still the belles of the ball
More than a dozen companies presented during this year's NewFronts, including new big-media entrants such as ESPN and Viacom. But as is the case every year, Hulu and YouTube's presentations were still the most anticipated by most marketers. Why? Because at the NewFronts, no one can compete with the scale that Hulu and YouTube can offer. (Hulu, which has always referred to and programmed its NewFront as traditional, TV-style upfront, announced that it now has 20 million subscribers, with ad-supported subscriptions up 40 percent year over year. YouTube, meanwhile, still has more than a billion daily users.)
This year, Hulu and YouTube promoted their live streaming TV services and ability to sell ads into them. These are compelling products, especially as Hulu and YouTube can help marketers successfully reach "light TV viewers," said Jason Smith, managing director, digital investment lead in Chicago, for Mindshare North America.
"TV performs well for us and we're familiar with that environment," said Smith. "We are focusing on working with partners that get us back to that kind of performance."
Move over, millennials, Gen Z is coming
Now that the oldest millennials are on the brink of middle age, according to Pew, they're old news. As a result, NewFronts presenters are starting to talk more about their relevance with Gen Z. Condé Nast dedicated a good portion of its presentation to a panel that included Lena Dunham and Phillip Picardi of Teen Vogue and new LGBTQ title Them talking about how the publisher was creating content for Gen Z. Meanwhile, the panelists in their 30s joked about being old and out of touch. Sigh.
Unscripted (cheaper) formats continue to dominate
The NewFronts have essentially become a dog-and-pony show for different types of unscripted lifestyle, travel and reality concepts starring a certain influencer or celebrity. Unscripted formats are much cheaper to produce — and easier to customize to a brand — than a scripted drama or comedy series. But this trend has also created a ton of sameness among the content that was presented to marketers. Some marketers would like to see more scripted formats appearing during the NewFronts. "Tastemade's 'Alice in Paris' shows how scripted series can add much-needed variety to a genre like cooking videos that is overflowing with unscripted, Tasty-style and cooking demo content," said Andrew La Fond, group media director for R/GA Chicago.
"The truth is that there are no ad-supported platforms left to support original, premium scripted content — because it's hard to make that profitable without putting that behind a paywall," said a veteran digital producer and NewFronts veteran. "And it takes a long time for an original series to get produced, get into the marketplace and fulfill brand goals — not to mention that it's expensive. There are just too many other options available for brands to reach an audience that are more immediate."
The NewFronts is showing its age
The week was much more muted, with half the presenters of last year. The NewFronts began with one event. On June 5, 2008, Digitas hosted the Digital Content NewFront and attracted 100 people in media and marketing to chat about the changing landscape. Back then, digital video meant Rhett & Link — and monetization was nascent. This year, video ad spend will reach $17 billion while TV spend is declining, according to eMarketer.
Despite digital cutting into TV, the NewFronts were more subdued this year. The Interactive Advertising Bureau, which took the reigns from Digitas in 2012, shortened the conference from two weeks to one. Attendance still seemed high, but there were way fewer showcases, with BuzzFeed, AwesomenessTV and Hearst among those that didn't return. That decrease, along with the blend of digital and TV, had some of the original participants questioning its future.
"It might make more sense to have a single event focused around buying into, and supporting the creation of, great content, with a little less focus on the historical origins of the companies doing the creation and distribution," said Jonah Bloom, partner at Truth & Systems. "Like most industries, media and marketing still likes a good party."
2018 NewFronts Awards
Best one-liner: "I'm like a regular editor, but angrier." Jessica Bennett, on what it means to be The New York Times' first gender editor
Craziest stat: 73 percent of all Twitter users identify as NBA fans, according to Twitter.
Best Facebook bash: "Twitter isn't, 'Look at me. It's look at this breaking news. Listen to this new track. Watch this live video.'"
Most authentic money ask: "Hashtag give us your money. Hashtag living in Manhattan is expensive." — Saeed Jones for BuzzFeed's AM2DM show on Twitter
Presenter best equipped to run a totalitarian state: Disney forcing attendees to sign NDAs and seal their phones in envelopes in order to preview "never-before-seen" footage from "Wreck-it Ralph 2."
Poshest venue: 100 Barclay Street penthouse, where Condé Nast had its event, was on sale for $60 million
Best giveaway: Hulu gives away six months of Hulu for free.
Scariest moment: Carlos Beltran hitting wiffle balls into the audience at Twitter
Most confident declaration: Michelangelo didn't look up at the Sistine Chapel and say, 'What can I make that's optimized for midroll?'" — Joe Sabia, Condé Nast Entertainment, on the company's approach to video
Best announcement: Hulu's "Stop Suggesting" feature, which will hide bad recommendations.
Best attendee feedback, on Oath: "Brand matters. Trust matters. Jamie Foxx matters."
https://digiday.com/?p=286478
This week's Future of TV Briefing looks at what an industry group's conditional certification of three measurement currency contenders signals about the TV ad business's measurement overhaul.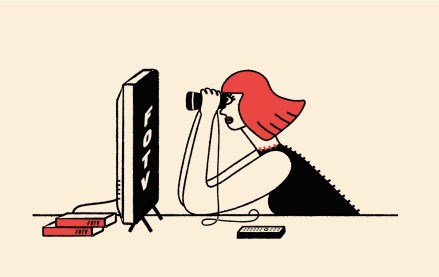 This week's Future of TV Briefing offers an updated list of the key terms that can cause confusion when talking about the TV, streaming and digital video industry.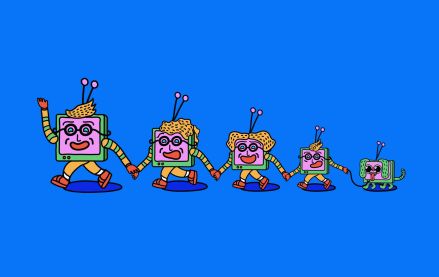 This week's Future of TV Briefing looks at what the Disney-Charter pay-TV distribution deal seems to indicate about the increasingly more-complementary-than-contentious relationship between traditional TV and streaming.