Advertisers give a mixed verdict on Amazon's Premier League debut
January 10, 2020 • 6 min read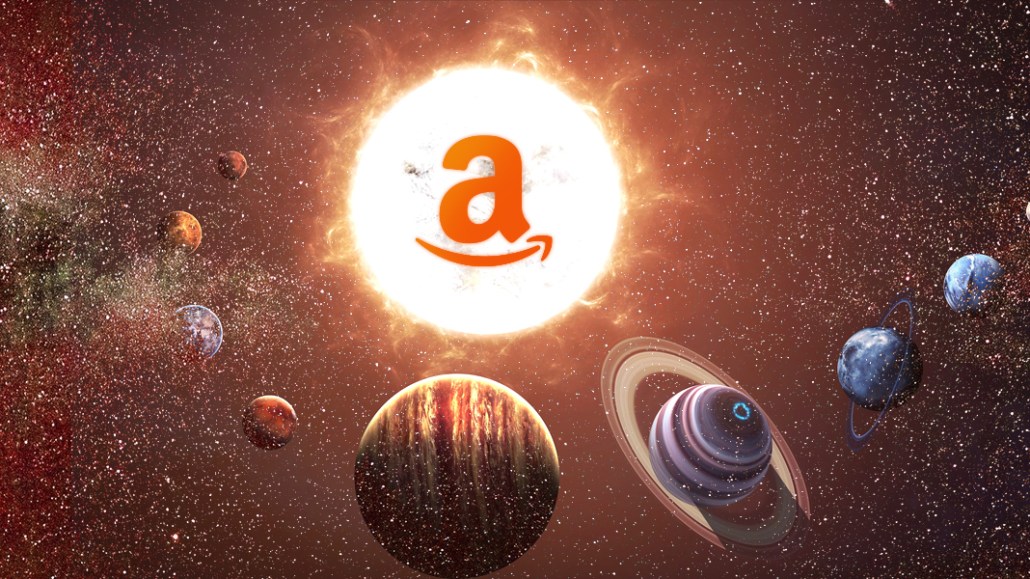 Amazon Prime Video's debut of live English Premier League telecasts last month was largely well received by advertisers, although ad buyers have quibbles about the data they have received from the streaming platform thus far.
Amazon has not released its viewing figures publicly. A buyer at one agency said he was told by Amazon that about 2 million viewers tuned in on Dec. 4 to watch Liverpool beat Everton 5 to 2 in the Merseyside derby. That's a figure comparable to the audience on Sky when the teams last played each other in March. Agency executives said they received reporting on their specific campaigns from Amazon this week — a month after the first batch of games were aired and two weeks after the second set of games.
"We can access delivery data overnight on TV campaigns, which makes this a tad frustrating," said a media agency executive who purchased for one client ads shown during the streaming of Amazon's December games. "It's new territory for Amazon, which I get, but it shouldn't be that complicated to access standard views on the platform and report back."
An Amazon spokeswoman said Dec. 3 and Dec. 4 ended up being the "two biggest Prime sign-up days in U.K. history" — beating its tallies for previous Prime Days, Black Fridays and the launch day for the "The Grand Tour" series. "Millions" of customer streamed the live broadcasts, the spokeswoman said, without clarifying the exact figure.
Amazon Prime Video is not officially measured by the U.K.'s Broadcasters' Audience Research Board, although the measurement firm did detect a rise in "unidentified viewing" during Amazon's Premier League broadcasts. "Unidentified viewing" is how the measurement firm refers to viewing on platforms it doesn't analyze. During the evening of Dec. 4, the research board found a 1.3 million increase in unidentified viewing compared with what transpired on the previous five Wednesdays. This may be related to Amazon's soccer programming, although that figure could also include viewing of other shows on Amazon Prime, Netflix, YouTube and other platforms. The figure doesn't account for people who watched the games in out-of-home environments, such as pubs, which paid hundreds of pounds to air the Amazon programming.
When it came to actual ad performance, the buyers who spoke with Digiday gave a mixed verdict. One buyer, for example, said his clients' campaigns for the first batch of games underdelivered on impressions by about 30% as compared with Amazon's predictions, while another said the results came in well above Amazon's initial forecasts.
Battery brand Duracell aired several 10-second spots during the first batch of fixtures to raise awareness of its Power Bank mobile charger device. Hill+Knowlton Strategies' Anthony Scammell, a senior associate director of sports and partnership marketing, called the initial results from the campaign for his client Duracell "encouraging." Google Trends analysis showed the number of searches for "Duracell Power Bank" increased 50% from Dec. 3 (when the first game streamed) to Dec 12; and over the same period, the tally for searches for "Duracell" rose 40% .
Purchasing ads during Amazon's Premier League broadcasts is "certainly something we'd considering looking at again" next season, Scammell said.
On the account management front, one media agency executive said,  "the reps kept the process as straightforward as possible." His agency purchased advertising through Mediaocean's Prisma platform, a common route for placing ads in video-on-demand channels. Prisma offers advertisers a guarantee that they will pay only for delivered impressions; this gives them an extra safety net if the viewing figures underdeliver.
Suggesting some improvements for next time around, Total Media's head of broadcast Mihir Haria-Shah said Amazon could adapt its advertising model to mitigate the potential of users' avoiding ads — particularly when kickoffs are staggered, since viewers can easily switch over to another game that is concurrently streaming.
"If Amazon had a 30-second advert before any stream loaded up — [like a YouTube pre-roll ad] — it could be a far more effective way to get [attention] for ads and wouldn't be overly disruptive to the sport-viewing experience," said Haria-Shah, whose agency did not purchase ads in this season's Amazon Prime Premier League games.
Buyers also said ideally they would like to add more granular targeting — potentially using Amazon's first-party data — and the option to add their own tags to ads for attribution purposes next time around.
As far as the viewing experience is concerned, buyers said they hoped Amazon would continue to work to fix any lags in its streaming. Some viewers reported receiving goal alerts on their phones before they saw the ball cross the line on their "live" streams. Those issues likely resulted from the broadband speeds and bandwidth of consumers devices, however. (The Daily Mail reported that Amazon had discussed with broadband providers how they could meet the surge in viewing without any hitches.)
Despite the reports of streaming delays, buyers said they were impressed with the high caliber of pundits lined up by Amazon — from BBC presenter Gabby Logan to former Arsenal striker Thierry Henry — and extra interactive features, such as live stats and highlights, as well as the option to remove the commentary feed for stadium atmosphere.
"The coverage was great and points to what the future of football will look like," said Misha Sher, Mediacom's worldwide vp of sport and entertainment.
According to news reports, Amazon paid £90 million ($117 million) for the rights to stream a block of midweek games in early December and all 10 Premier League matches on the Boxing Day holiday, as part of a three-year deal. The advertisers included Coca-Cola, Mercedes Benz, Heineken and Papa John's.
Digiday reported last month that for each match advertisers were offered about 13 minutes of TV-like ads, which aired before the game, at halftime and during postgame analysis. Amazon's starting prices offered to advertisers were a cost per thousand impressions of £50 ($65) for a broadly targeted adult audience for "Tier A" games, £45 ($59) for "Tier B" and £40 ($52) for "Tier C" matches. That's about two to three times the price of ads that Sky has sold for similar Premier League games with similar targeting, although in both cases the final prices were subject to negotiation. (Sky holds the bulk of the broadcasting rights for U.K. Premier League matches.)
Where Amazon's ad package differed from what broadcasters offer for soccer matches on traditional television was on the measurement front. Advertisers were offered metrics, including the number of views of their products on Amazon's retail site, as well as a tally of searches and sales increases that were linked to subscribers who viewed the streamed ads.
https://digiday.com/?p=356132
This week's Future of TV Briefing looks at what an industry group's conditional certification of three measurement currency contenders signals about the TV ad business's measurement overhaul.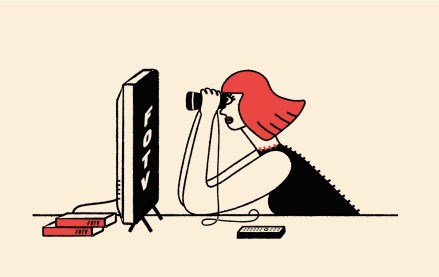 This week's Future of TV Briefing offers an updated list of the key terms that can cause confusion when talking about the TV, streaming and digital video industry.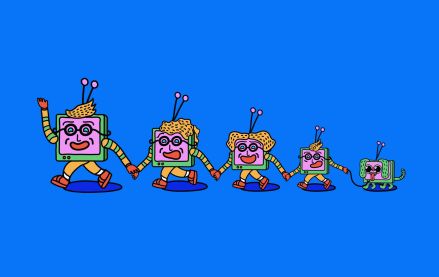 This week's Future of TV Briefing looks at what the Disney-Charter pay-TV distribution deal seems to indicate about the increasingly more-complementary-than-contentious relationship between traditional TV and streaming.