Roku expects to top $1 billion in revenue for the first time in 2019. But while the company is still best known for selling streaming set-top boxes and USB-sized dongles, two-thirds of Roku's revenue this year is expected to come from the advertising it sells across its platform.
For most of Roku's history, that has meant the 30% of ad space that Roku gets from the TV networks, digital publishers and other video programmers distributing ad-supported apps on its platform. But to meet its own lofty advertising ambitions, Roku has another piece that plays a key role in its advertising strategy: Streaming free movies and TV shows to users through The Roku Channel — which Roku says is already one of the top five biggest channels based on reach (though Roku doesn't provide specifics).
"The reason we went hard into pure free, ad-supported content was because we were listening to our users, and one of the most important terms that people searched for on our platform was the availability of free content," says Scott Rosenberg, svp and gm of Roku's platform business. "We see an acceleration of free, ad-supported channels on our platform."
A lot of attention — and justifiably so — has gone toward Netflix, Disney, WarnerMedia and the future of TV in the context of subscription streaming video. But, as evidenced by Viacom's $340 million cash acquisition of Pluto TV, the investments in new video services from Amazon and Roku, and growing advertiser interest in connected TV environments, TV's future also includes advertising. And the race to own free streaming video is equally competitive — if not more wide open.
The race is heating up and ambitions are high
In January, Viacom bought Pluto TV, a free video streaming service that programs more than 100 linear channels filled with licensed movies, TV shows and digital video programming, for $340 million. If that does not signal how ambitious Viacom is about the future of free streaming video, the company's COO of ad sales, John Halley, says Viacom expects Pluto TV will make "north of a billion dollars in the medium term" from advertising.
Beyond The Roku Channel, which launched in Sept. 2017, and Pluto TV, Amazon has also made free streaming video a key part of its growing ad business: in January, the commerce giant launched IMDb Freedive, a streaming service delivering licensed movies and TV shows to Fire TV users; soon, it will also launch a free, ad-supported streaming video service for news. Walmart has also gotten into the game with its Vudu service. Other players in this area include Xumo and Tubi, as well as TV manufacturers such as Samsung and Vizio, which are licensing technology from Pluto TV to deliver white-labeled streaming video apps on their smart TVs. TV networks have also jumped into the fray, with CBS leading the way with three free video streaming services spanning news, sports and entertainment news.
These services are also growing. The Roku Channel is a top-five channel on Roku based on reach. Viacom says Pluto TV now has 16 million monthly users, up from 12 million monthly users when Viacom made the purchase in January. CBSN, CBS News' nearly five-year-old streaming news network, now averages more than 1 million video streams per day. Even YouTube is talking up how its users are streaming more than 250 million hours per day through TV sets.
"We are seeing a tremendous growth in smart TV usage of our app," says Christy Tanner, evp and gm of CBS News Digital, adding that viewership from Samsung, Vizio and other smart TV providers has grown by triple-digit percentages year over year. "It's fascinating to watch how quickly that usage has caught on."
Growth in consumption across a greater number of platform and device sources has naturally led to growth in advertiser interest. In fact, earlier this year, Magna Global revised its 2019 forecast for OTT advertising to grow 39% to $3.8 billion. Ad-supported programming is growing faster (in terms of users and overall consumption) than subscriptions on Roku, according to Rosenberg.
"Everyone is growing," says Vincent Letang, evp of global market intelligence for Magna Global.
Subscription video market will soon be maxed out
Ask anyone investing in free video streaming services about why they are going the free route and the answer will be the same: The subscription video market is getting saturated. Netflix, Hulu and Amazon are already well-established, and new services are on the way from Disney, WarnerMedia and NBCUniversal (though NBCU's service will be "free" for those that already pay for existing pay-TV subscribers.)
"How many more [subscriptions] collectively do all of us want to pay for? Nielsen has even reported data that 14% of households are using antennas, versus 10% in 2014," says Halley. "There's a rush to subscription services, but there are indicators that consumers are more value-conscious than they have ever been."
Today, the average U.S. consumer subscribes to three streaming services, according to a March study from Deloitte. Conventional thinking is that most people won't want to subscribe to more than three or four services as "subscription fatigue" sets in. Compound that with the fact that getting people to pay for subscriptions is an incredibly difficult endeavor, there is a reason why platforms and programmers will take a closer look at free streaming video.
"There's a reason why YouTube pulled back from [its original content for YouTube Premium] efforts," says an executive at a major Hollywood film studio. "Subscriptions are tough. That's why you're seeing such a big rise with [ad-supported video]."
Amazon and Roku — the platforms — cast a long shadow
The digital advertising market has to contend with Google and Facebook. In ad-supported streaming video, there is the potential that the ad market is controlled by a small number of big players.
Hulu is the current leader with a $1.5 billion annual ad business. Roku's platform business did $416.9 million last year. Amazon, which can ostensibly match video ads to actual purchases, is also aggressively pursuing TV ad dollars — through its search ad business remains a bigger revenue driver today.
With Amazon and Roku, video programmers and free video streaming services such as Pluto TV and Xumo have to deal with the fact that both companies are both competitors and distributors. IMDb Freedive and The Roku Channel are free streaming services competing for viewer attention and ad dollars; and Roku and Amazon's Fire TV are necessary for any streaming video service to find an audience today. (Amazon says it has 34 million monthly Fire TV users and Roku says it has 29.1 million monthly active users.)
Viacom's Halley says he's not concerned by competition with Amazon and Roku's rival free video streaming services. He acknowledges the competition, but says it's mutually beneficial for both the programmers and the distribution platforms to work together in order to grow usage.
"Here's the thing: this always comes down to the programming," Halley said. "People don't watch distribution. We feel confident about what our lineup is on Pluto — and I'm sure others will have compelling offerings as well — but at the end of the day, this business is written on content."
For its part, Roku sees The Roku Channel as an important part of its ad business, but a component of an overall ad strategy, says Rosenberg. The executive declined to say whether The Roku Channel was the most important part of the company's ad sales efforts, but it's clear why the service matters to Roku: it's the place where Roku has full control over the ad experience and collects the greatest share of ad dollars.
Roku plans to continue investing in The Roku Channel. In addition to free movies and TV shows, the service offers more than 20 linear channels from programmers such as ABC News and Newsy. Soon, expect Roku to expand those linear feeds into new evergreen verticals outside of news, Rosenberg says.
"We think there is a big tent," Rosenberg says. "The appetite for free and discounted content is still underserved."
Subscribe to the Digiday Video Briefing: A weekly email with news, quotes and stats around the modernization of video, TV and entertainment.
https://digiday.com/?p=336766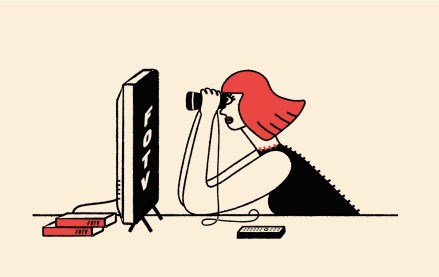 This week's Future of TV Briefing offers an updated list of the key terms that can cause confusion when talking about the TV, streaming and digital video industry.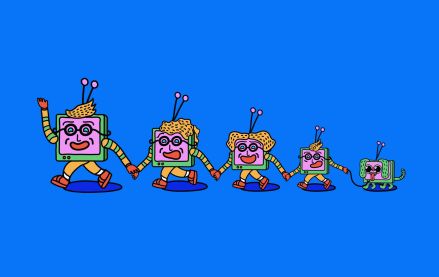 This week's Future of TV Briefing looks at what the Disney-Charter pay-TV distribution deal seems to indicate about the increasingly more-complementary-than-contentious relationship between traditional TV and streaming.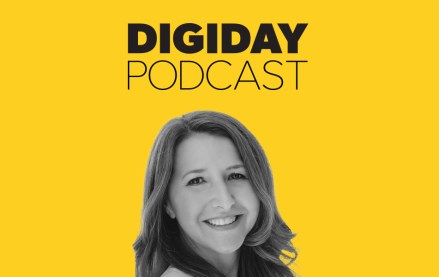 September 12, 2023 • 3 min read
Traditional TV now accounts for less than 50% of Georgia-Pacific's spending, but its share still exceeds streaming's.