Welcome Ricardo Bilton, Digiday's New Publishing Reporter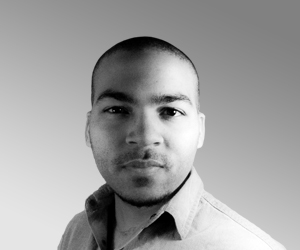 Digiday is expanding its editorial team with the addition of reporter Ricardo Bilton, who will focus on publishers.
Ricardo joins us from VentureBeat, where he was a reporter covering startups, wearable tech and mobile technology. He's also written for ZDNet and The New York Observer. He'll join us next Monday, Feb. 3. His email address is Ricardo at Digiday dot com, and he's @rbilton on Twitter.
Ricardo's background covering the tech world the past three years will serve him well as he digs into the many challenges facing publishers in a media environment completely altered by the primacy of technology and platforms.
In a post he wrote Friday on his personal website about joining us, Ricardo noted, "While the tech world is full of exclamation points ('Apple made last $37.5 billion last quarter!') the digital publishing world is full of question marks: 'How are we going to pay for this stuff? How much should we trust Facebook? Mobile??'"
We're happy to have Ricardo join us to continue our mission of giving an honest assessment of the shift from the analog to the digital era and its impact on brands, agencies and publishers.
https://digiday.com/?p=62311