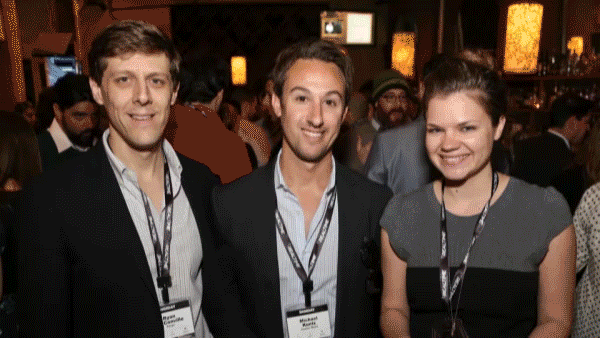 UrbanDaddy took home Best in Show for its "MINI Night Out" campaign at last night's fourth annual Digiday Publishing Awards gala.
This highly targeted national campaign was created by UrbanDaddy for client MINI Cooper USA and showcased the the new MINI Paceman in its natural environment: the city at night.
With "MINI Night Out," UrbanDaddy created "the first ever luxury nightlife chauffeur and concierge service" as regular people were taken on exclusive nightlife adventures in Chicago, San Francisco, Miami and New York City. Guests signed up in advance to hop from club to club selected by UrbanDaddy, take photos and post their experiences to social media. UrbanDaddy also won Best Advertising Innovation by a Publisher for MINI Night Out.
Other Digiday Pubishing Award winners include The Huffington Post, which took home Best Content Marketing Program for Chipotle Food for Thought and AOL for MAKERS in Best Use of Video by a Publisher.
AskMen won Best Design for its website, Business Insider grabbed Best Editorial Achievement by a Publisher for "The Truth About Marissa Mayer: An Unauthorized Biography," and The Onion captured first in Best Use of Social Media by a Publisher for "Diamond Joe Biden."
Other notable winners include Quartz for Chartbuilder in the Best Publishing Technology Innovation category and Gravity for Most Disruptive Publishing Technology.
Winners of Digiday's Publishing Awards were selected from 50 finalists across 12 categories, ranging from Best Branded Content Integration by a Publisher to Best Monetization technology for a Publisher. Judges — selected from the staffs of Quartz, Condé Nast, kbs+ Content Labs, Philadelphia magazine, Thought Catalog, Code and Theory, Kettle — had a highly competitive set of submissions to sift through.
The Digiday Publishing Awards were presented last night at an event at City Winery in Manhattan by Digiday's editor-in-chief Brian Morrissey and executive editor Brian Braiker. For a full list of our judges and information on judging criteria, see here.
The complete list of winners is available on the Digiday Publishing Awards site and is posted below.
Best Advertising Innovation by a Publisher
UrbanDaddy for MINI Night Out
Best Branded Content Integration by a Publisher
Citi and LinkedIn for Professional Women's Network on LinkedIn
Best Content Marketing Program
The Huffington Post for Chipotle Food for Thought
Best Design
AskMen for askmen.com
Best Editorial Achievement by a Publisher
Business Insider for "The Truth About Marissa Mayer: An Unauthorized Biography"
Best Publishing Technology Innovation
Quartz's Chartbuilder
Best Use of Mobile by a Publisher
Code and Theory for Mashable for Android
Best Use of Native Advertising
The Weather Channel with Disney Studios for "Oz: The Great and Powerful"
Best Use of Social Media by a Publisher
The Onion for "Diamond Joe Biden: Presented by the Onion"
Best Use of Video by a Publisher
AOL for www.MAKERS.com
Best Monetization Technology for a Publisher
LiveRail
Most Disruptive Publishing Technology
Gravity
Best in Show
UrbanDaddy for MINI Night Out
https://digiday.com/?p=72788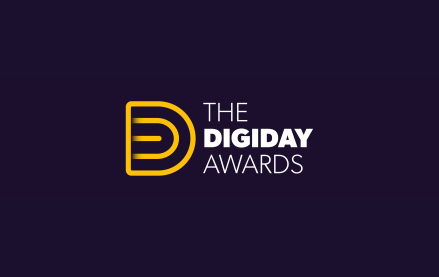 September 12, 2023 • 5 min read
This year, immersive brand journeys and multi-platform campaigns have become essential strategies for brands to tap into new markets and diverse audiences with innovative and unique offerings. Finalists for the 2023 Digiday Awards have also leaned on influencer marketing, brand collaborations and visual storytelling to foster deeper connections with their audiences. For instance, in the […]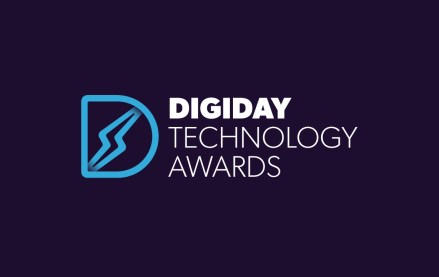 August 29, 2023 • 3 min read
The full roster of 2023 Digiday Technology Awards winners highlighted how companies are adopting new technologies in pursuit of highly effective personalization balanced with data privacy. Among the prevalent themes this year were micro-personalization with AI, e-commerce technology as well as privacy compliance and partnerships. Putting artificial intelligence at the forefront was LivePerson, winner of […]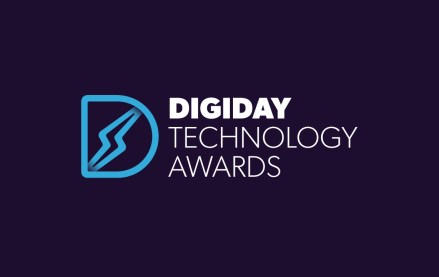 August 15, 2023 • 5 min read
Micro-personalization with AI, e-commerce technology, privacy compliance and partnerships proved the driving factors for success in this year's Digiday Technology Awards shortlist. As the judges' choices illustrate, the submissions that came in a cut above demonstrated brands' passion for balancing data privacy and highly effective personalization — adopting technologies and integrating with partners to achieve […]