Digiday asked speakers at the upcoming Digiday Agency Summit for their thoughts on what it means to be digital-first, the power of creativity combined with data, and how technology has played a role in changing the agency model.
A lot of agencies talk about being digital-first. Does that mean Web analytics are driving more creative campaigns from the start, or will macro trends always inspire the big idea?
"Digital-first" was simply code for "not just TV and print."  Sometimes, it meant, "Put a microsite in the middle of a 360 plan with lots of arrows from different channels pointing at it." But really it was a plea to not just think of a TV script then give it to a digital department and say "make this work on the Internet." Now, digital-first doesn't mean so much. And I don't think it's about technology or screens. I feel it's very much about agency culture – How does an agency inform its thinking?
-Mark Pollard, VP of Brand Strategy at Big Spaceship
Digital-first does not mean Web analytics first.  It means that digital is now becoming the foundation upon which ideas must be structured. If digital is treated as a channel, big ideas fail.   If it is integral to the communications, experience and delivery of big ideas to consumers, it just feels like it works.
-Aaron Reitkopf, CEO, Profero
Creative people are some of our most adept interpreters, so it's not surprising that much of our best work stems from creative and strategic analytics teams working collaboratively toward uncovering the most inventive creative and go to market approaches.
-Lori Senecal, Chairman & CEO at Kirshenbaum Bond Senecal + Partners
The types of experiences we create have changed, going far beyond websites to entire digital ecosystems. Above all, what we've learned  over the course of our 17 years as a digital agency is that you need a combination of many inputs — from customer insights and business goals to data and technology — to create extraordinary experiences for our clients.
-Dianne Wilkins, CEO, Critical Mass
Knowing your customer — recognizing their needs and wants — has always played a role in the creative process. That's not new. But what is new is the sheer amount of data that marketers have access to today.  The trick is tapping the data to create just the right content or experience and then deliver it to the right audience, to win them over in just the right moment.
-Brian Powley, CEO, iCrossing
How does creativity set you apart and make you nimble in the digital age where everyone (the consumer) is a Google expert?
In the digital age where brands are dealing with increasingly sophisticated consumers, what distinguishes a brand is how efficiently, enjoyably and creatively it meets the needs of its users. Identifying what those needs are and delivering on the opportunity better than anyone else requires all sorts of creative methods and styles.
-Aaron Shapiro, CEO, HUGE
The barrage of channels and devices has collapsed the concept of a marketing funnel to create consumer expectations that are always on. Today, the most loved brands aren't built one campaign at a time; they are built by winning the hearts and minds of consumers, one experience – or moment – at a time throughout the customer lifecycle.
-Brian Powley, CEO, iCrossing
There is a lot of talk about being tech-forward within agencies, but what tech can you identify that has really impacted how agencies operate? And going forward?
HTML5. Prior to its adoption, agencies with technology capabilities mostly focused on Flash development, which relegated them to brand microsites and banner ads (or digital advertising). Standards development not only made us capable of developing dynamic content and experiences across devices but also brought us into the product development space, which has changed our cultures and businesses.
-Winston Binch, partner/chief digital officer, Deutsch LA
Mobile, social, and emerging platforms are prominent challenges that companies must learn to grapple with as technology becomes more sophisticated. What matters is how well prepared any company will be to incorporate them into their business quickly and seamlessly.
-Aaron Shapiro, CEO, HUGE
Timesheets and procurement systems are technology that overly impact how agencies operate.
-Mark Pollard, VP of Brand Strategy at Big Spaceship
https://digiday.com/?p=50806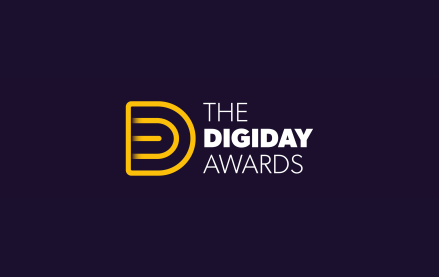 September 26, 2023 • 3 min read
The 2023 Digiday Awards highlighted a surge in different techniques to gain customer engagement, from multisensory encounters to infusing cutting-edge technologies and more. This year's winners also focused on collaborative partnerships to access untapped markets, craft distinctive offerings and spur innovation. One program that touches upon all these themes won Best In-Game Advertising Strategy — […]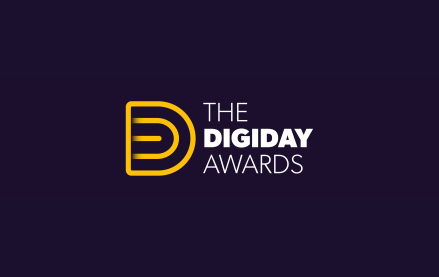 September 12, 2023 • 5 min read
This year, immersive brand journeys and multi-platform campaigns have become essential strategies for brands to tap into new markets and diverse audiences with innovative and unique offerings. Finalists for the 2023 Digiday Awards have also leaned on influencer marketing, brand collaborations and visual storytelling to foster deeper connections with their audiences. For instance, in the […]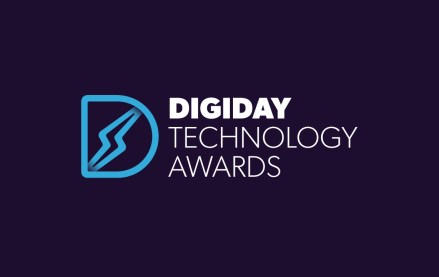 August 29, 2023 • 3 min read
The full roster of 2023 Digiday Technology Awards winners highlighted how companies are adopting new technologies in pursuit of highly effective personalization balanced with data privacy. Among the prevalent themes this year were micro-personalization with AI, e-commerce technology as well as privacy compliance and partnerships. Putting artificial intelligence at the forefront was LivePerson, winner of […]