Introducing the Digiday Agency Summit's Prototype Challenge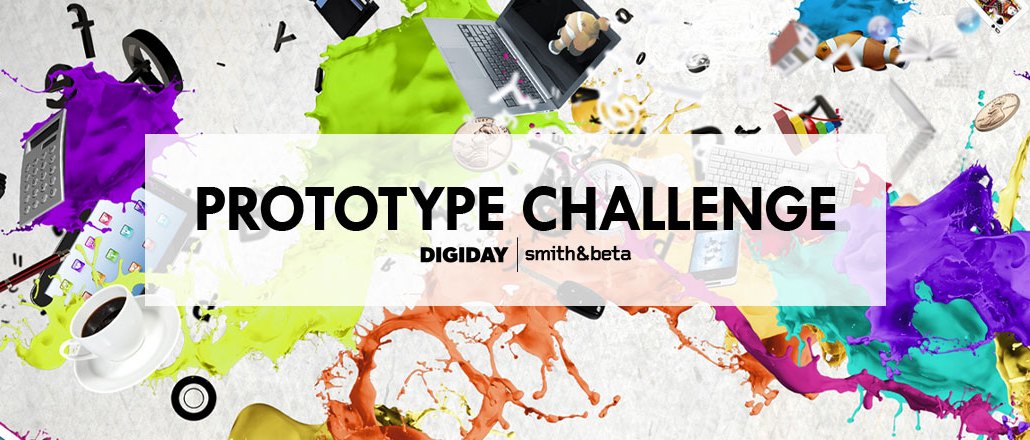 Digiday and smith & beta are kicking off a new kind of hands-on experience at the Digiday Agency Summit later this month that will teach participants the basics of prototyping digital ideas, concepts and solutions within multidisciplinary teams.
Each participant will learn the basics of how to prototype an idea, work faster within the ever-changing environment, and sell ideas more effectively using established prototyping techniques in the formulation and execution of ideas. From 1:30pm to 4pm, teams will focus will be on designing a mobile-centric prototype that solves a brand challenge.
The Digiday Agency Summit is from Oct. 20-22 in Austin, Texas. The theme for the three-day event is "The Agency for the High-Speed Era." Confirmed speakers include Razorfish CEO Pete Stein, Ogilvy worldwide chief digital officer Brandon Berger and Mullen president Kristen Cavallo.
Smith & beta will demonstrate the techniques most conducive to prototyping ideas and examples, tools, and software designed to increase exposure to prototyping. Led by Matt Howell, Partner at Vermonster,and Ryan Harms, producer at Google's Creative Labs. Then, participants will break into teams of four to five to begin a sprint to rapidly prototype a solution to a client challenge. After 45 minutes, each team will present their prototype to the group, with feedback given from other participants and a winner will be chosen.
DAS attendees can sign up here.
https://digiday.com/?p=90649