How we're helping retailers in a time of consumer uncertainty
July 3, 2020 • 3 min read
•
•
Retailers and brands face complicated times.
Non-essential spending since the onset of Covid-19 is declining across different categories. Companies such as Nissan have seen a 43 percent drop in sales, and Coca-Cola recently watched a 25 percent slump in volume as bars, restaurants and other soda-friendly venues closed for the quarantine. Even DTC brands, poised to take advantage of a surge in online shopping, have struggled to compensate for their now-shuttered wholesale distribution channels.
With new developments in the weeks and months ahead bound to influence consumer sentiment further, the entire retail ecosystem faces unprecedented uncertainty.
Knowing that our retail partners — and our brand partners — are impacted every day by these shifts in purchase behaviors, Digiday Media has collected a range of special offers and tools. As we did with our Publisher Partner Coalition, we've brought together a group of solutions providers in a Retail Partner Coalition to offer excellent terms, no-fee access to products and services and more, helping all retailers and brands in need.
AdRoll: As a growth-marketing platform for D2C brands, AdRoll offers free platform access for all plans for 90 days so brands can track their campaigns and allocate resources accordingly. The company also continues to churn out content from blog posts to webinars and e-books to help D2C brands understand the evolving landscape and prepare for what's the next. Their Growth Guerrilla Collective community also enables retail-facing leaders to share their insights and connect. Access the entire free Small Business Booster kit and resources by clicking this link.

Brainbase: A technology company that helps brands, including retailers, manage any licensing, partnership or sponsorship agreement from end-to-end in a single platform, Brainbase brings two special offers to the Coalition. Retailers who generate less than $100,000 per year in brand partnership volume — i.e., gross receipts from the licensing or partnerships business they manage — qualify for the platform's Startup pricing plan, which is free forever. Furthermore, Brainbase is offering a 10-percent annual discount to all retailers who elect to be Enterprise customers. Click through to Brainbase's website to book a demo and take advantage of these offerings.

Perpetua: Providing advertising optimization and advanced reporting technology for all Amazon Ads — i.e., Sponsored Ads and DSP — and to help brands accelerate the growth of their Amazon business during this uncertain time, Perpetua is offering 40 percent off the first three months of its service. Click through to the Perpetua special-offer page to get started.

Contobox: As a special Coalition offer, Contobox is converting retailers' and brands' digital ads into shoppable formats free of charge. Provide Contobox the creative and the product API or preferred retailer, and they'll provide ad tags to run programmatically. Learn more by clicking here.

Endear: In the form of a remote selling platform that empowers retail teams to drive sales over email and text when face-to-face selling is slow or unavailable, Endear takes care of tracking how outreach converts into customer purchases — online and in-store. As part of the Retail Partner Coalition, Endear is offering 20 percent off the monthly subscription for retailers' and brands' first six months on the platform. Click here to redeem and start the free trial (the offer is available through the end of 2020).
A special thanks to all our Coalition members.

If your organization has a special offer for retailers and/or brands, and you'd like to join the Retail Partner Coalition, please contact David Amrani, CSO: david@digiday.com.
https://digiday.com/?p=371786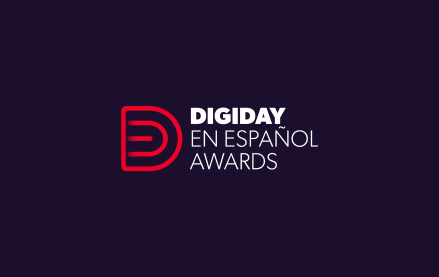 October 31, 2023 • 4 min read
Digiday is proud to announce the first edition of the Digiday en Español Awards, recognizing creative work focusing on Spanish-speaking audiences in the U.S., Latin America and Spain. Diversity, inclusion, connection, recognition and social responsibility were just some of the major themes found throughout the multicultural marketing industry's best campaigns, companies and people this year. […]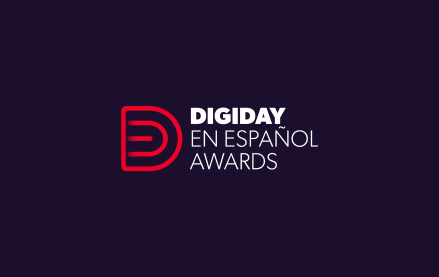 31 Octubre 2023 • 5 min read
Digiday se enorgullece en anunciar la primera edición de los Premios Digiday en Español, que reconocen el trabajo creativo centrado en el público hispanohablante de EE.UU., Latinoamérica y España. La diversidad, la inclusión, la conexión, el reconocimiento y la responsabilidad social fueron algunos de los temas principales que destacaron las mejores campañas, empresas y profesionales […]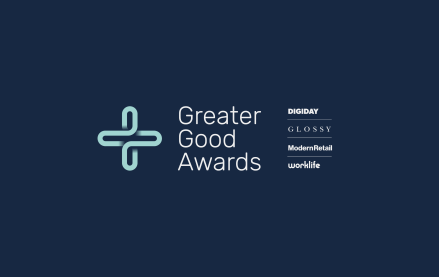 October 24, 2023 • 3 min read
The 2023 Greater Good Awards, presented by Digiday, Glossy, Modern Retail and WorkLife, showcase the work being done across industries on social causes, making an impact and working for the greater good while doing business. This year, there was an emphasis on social responsibility and sustainability initiatives. Companies are prioritizing investment in the well-being and […]