Grapeshot and Saatchi & Saatchi LA dominate with two wins each at the Signal Awards
September 24, 2015 • 3 min read
•
•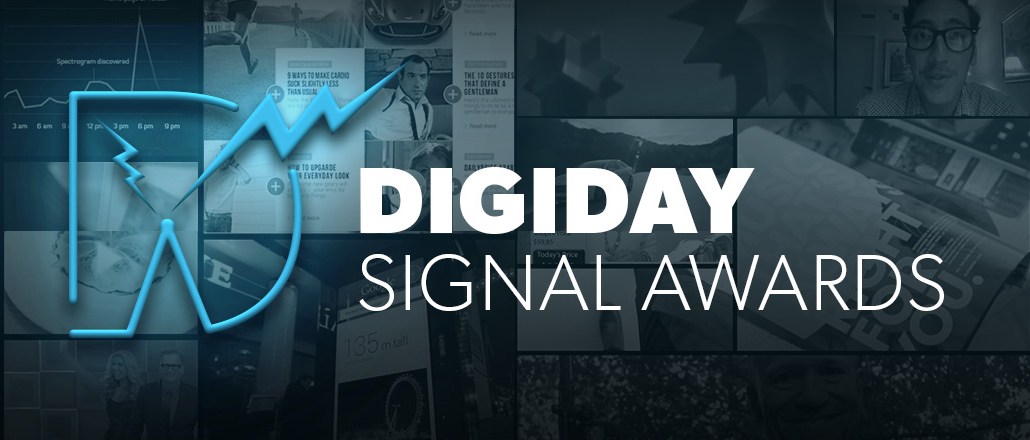 Grapeshot and Saatchi & Saatchi LA took home two awards each at the first-ever Signal Awards reception in New York City, recognizing and honoring the technology companies setting the standards in an ever-changing industry.
Attendees from across the tech Lumascape gathered at 230 FIFTH Rooftop Bar on the west side to find out whether they had won a Signal Award.
Despite the daunting number of categories, the evening moved at a fast clip. Brian Braiker, Digiday's executive editor, kicked off the proceedings. Additional presenters included Sahil Patel, Digiday's video reporter, Maggie Gales, evp, brand partnerships, Barnes & Noble; Jill Weinstein, senior director, brand partnerships, PopSugar; and Nathan Coyle, evp, business development, Refinery29.
"Does anyone know any ad tech jokes? I don't," confessed Brian Braiker. But he certainly tried, telling a joke Tweeted at him from LiveIntent: "Why did the DSP and the SSP try to remain just friends? They didn't want things to become bidder between them."
The first category up for honors was Advertising Technology, a subset of tech that aims to better serve ads to users across platforms. 33Across won Best Ad-Serving Platform; inPowered won Best Content Recommendation/Amplification Solution; CPXi took home Best Creative Optimization solution for its AdReady technology, and advertising agency Saatchi & Saatchi LA won Best Creative Platform for its Toyota Camry Facebook campaign. xAd won Best Advertising Platform/Location-Based App for xAd Blueprints, a location-based technology that geo-fences the locations of 12 million brick-and-mortar stores in the United States. The next winner was Nativo, which won Best In-Feed Advertising Platform. AdTheorent won Best RTB Platform + Supply-Side Platform. Rise Interactive was up next, winning Best Search Advertising Platform for its FeedPro technology. Saatchi & Saatchi LA won its second award of the night for Best Social Advertising Networks Campaign for its Toyota 4Runner Facebook campaign.
Next up was the Content & Publishing category, with three finalists. Pixlee won Best Content Curation Platform; Snaps won for Best Mobile Content; and Grapeshot won Best Publisher Tool.
Following Content & Publishing, attention turned to Marketing Technology. Marketing technology aims to facilitate the marketing process itself by automating certain activities. Grapeshot got its second win of the night with Best Attribution Solution for Keyword Signal. Salesforce won Best Cloud Platform for Salesforce Marketing Cloud, and Contently won for Best Content Marketing Platform. Yext's Product Pages earned it the award for Best Data Management/Marketing Platforms, while ALM Media brought it on home for Best Email Optimization Solution for its True Targeting – Big Data Platform. Oracle's year-old Marketing Cloud won Best Marketing Automation Platform, while Tapad won Best Mobile Marketing Platform.
More clouds were on the horizon: MarketShare won Best Predictive Marketing Platform for MarketShare Decision Cloud. Tracx won Best Social Intelligence Solution and Stackla brought home Best Social Marketing Management Platform. The last finalist was true[X], which won Best Video Advertising Platform for its Engagement-Sponsored Full Episode Unit.
Finally, the evening ended with honorable mentions. PrestaShop got a nod for its commerce platform, Adomik also for its analytics platform. Conviva also got a hat tip for its analytics platform, Conviva Intelligent Control Platform. iPerceptions got an honorable mention for its feedback solution, Active Recognition for Retargeting. Lastly, Are You A Human received the final honorable mention for the Verified Human Whitelist, its verification tool.
https://digiday.com/?p=137501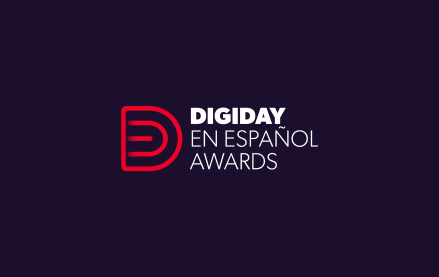 October 31, 2023 • 4 min read
Digiday is proud to announce the first edition of the Digiday en Español Awards, recognizing creative work focusing on Spanish-speaking audiences in the U.S., Latin America and Spain. Diversity, inclusion, connection, recognition and social responsibility were just some of the major themes found throughout the multicultural marketing industry's best campaigns, companies and people this year. […]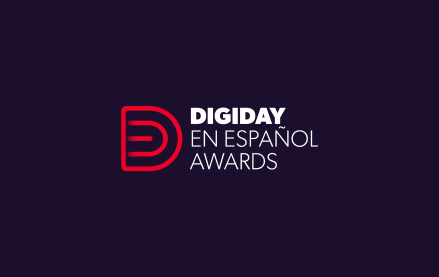 31 Octubre 2023 • 5 min read
Digiday se enorgullece en anunciar la primera edición de los Premios Digiday en Español, que reconocen el trabajo creativo centrado en el público hispanohablante de EE.UU., Latinoamérica y España. La diversidad, la inclusión, la conexión, el reconocimiento y la responsabilidad social fueron algunos de los temas principales que destacaron las mejores campañas, empresas y profesionales […]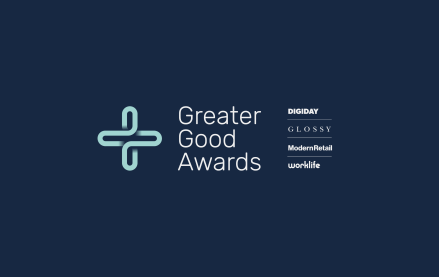 October 24, 2023 • 3 min read
The 2023 Greater Good Awards, presented by Digiday, Glossy, Modern Retail and WorkLife, showcase the work being done across industries on social causes, making an impact and working for the greater good while doing business. This year, there was an emphasis on social responsibility and sustainability initiatives. Companies are prioritizing investment in the well-being and […]