GE takes home Best in Show at Digiday Content Marketing Awards
May 22, 2014 • 3 min read
•
•
GE took home Best In Show for its groundbreaking and consumer-friendly campaigns across Twitter, Vine, Instagram and Pinterest at Thursday night's first annual Digiday Content Marketing Awards gala. They won four categories and were recognized as a finalist in two others.
GE has mastered social storytelling through visual channels. With Twitter campaigns like #PiDay and #3DPrintMyGift the brand has successfully shed its reputation as a household appliance company and repositioned itself as an "innovative and competitive science and technology leader."
GE's Vine campaigns, most notably #6SecondScience Fair and #GravityDay, positioned it as one of the top 20 most followed brands on the platform. The company's Instagram account allows the corporation to connect with its global audience, rewarding fans, running contests and opening the doors to never-before-seen GE facilities. The brand's presence on Pinterest has made its technology digestible and relatable through original boards like 'Hey Girl' and 'Badass Machines.'
Other Digiday Content Marketing Awards winners include DigitasLBi, which took home Best Branded Content Series and Best Brand YouTube Channel for its American Express #PassionProject campaign and Canada's largest sports retailer Sport Chek, which won Best Brand Facebook.
Shutterstock won Best Branded Content Site/Best Brand Blog with its company blog, OMD grabbed Best Use of Video Content for Pepsi Max Test Drive and Mekanism captured first in Most Innovative or Creative Use of Content for AMP PowerDash.
Other notable winners include NewsCred in the Best Content Marketing Tech Platform and The Honest Company with Retention Science for Best Branded Email Content/Campaign.
Winners of Digiday's Content Marketing Awards were selected from 75 finalists across 21 categories, ranging from Best Brand Newsroom to Best Infographic. Judges – selected from the staffs of Story Worldwide, ROKKAN, GoKart Labs, Tiny Toy Car, Publicis, Empower and JWT – had a highly competitive set of submissions to sift through.
The Digiday Content Marketing Awards were presented last night at an event at City Winery in Manhattan by Digiday's president & editor-in-chief Brian Morrissey and executive editor Brian Braiker. For a full list of our judges and information on judging criteria, see here.
The complete list of winners is available on the Digiday Content Marketing Awards site and is posted below.
Best Branded Content Site/Best Brand Blog
Shutterstock for the Shutterstock Company Blog
Best Branded Content Series
DigitasLBi for American Express #PassionProject
Best Brand Digital Magazine
Ewing Marion Kauffman Foundation and The Adcom Group for ID8 Nation
Best Brand Newsroom
Jyske Bank TV
Best Content Marketing Tech Platform
NewsCred
Best Content Marketing Agency
Atlantic Media Strategies
Best Use of Twitter
GE
Best Brand Vine
GE
Best Use of Video Content
OMD for Pepsi Max Test Drive
Best Brand Instagram
GE
Best Publisher Native Advertising Program
The Economist for GE Look Ahead
Best Publisher Content Studio
Citi and LinkedIn's Connect: Professional Women's Network
Best Brand Facebook
Sport Chek Social Flyer
Best Brand YouTube Channel
DigitasLBI with American Express for #PassionProject
Best Branded Email Content / Campaign
The Honest Company with Retention Science
Best Use of Pinterest
GE
Most Innovative Use of New Social Platforms
OMD with Walgreen's and TaskRabbit
Best Mobile Content Site
For The Win (USA TODAY Sports Media Group)
Best Infographic
Razorfish and Citi with The New Yorker
Best New Product or Publication Launch
LiquidThread and Starcom Mediavest Group for Lunchables Uploaded
Most Innovative or Creative Use of Content
Mekanism for AMP Energy PowerDash
Best In Show (Editorial Selection)
GE
https://digiday.com/?p=76070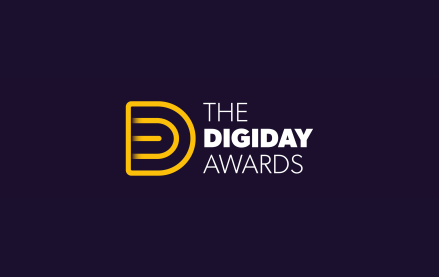 September 26, 2023 • 3 min read
•
•
The 2023 Digiday Awards highlighted a surge in different techniques to gain customer engagement, from multisensory encounters to infusing cutting-edge technologies and more. This year's winners also focused on collaborative partnerships to access untapped markets, craft distinctive offerings and spur innovation. One program that touches upon all these themes won Best In-Game Advertising Strategy — […]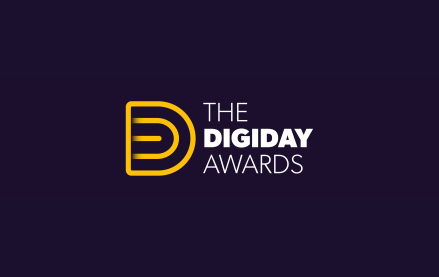 September 12, 2023 • 5 min read
•
•
This year, immersive brand journeys and multi-platform campaigns have become essential strategies for brands to tap into new markets and diverse audiences with innovative and unique offerings. Finalists for the 2023 Digiday Awards have also leaned on influencer marketing, brand collaborations and visual storytelling to foster deeper connections with their audiences. For instance, in the […]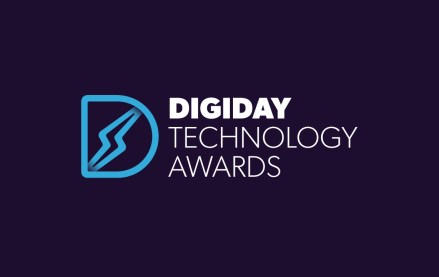 August 29, 2023 • 3 min read
•
•
The full roster of 2023 Digiday Technology Awards winners highlighted how companies are adopting new technologies in pursuit of highly effective personalization balanced with data privacy. Among the prevalent themes this year were micro-personalization with AI, e-commerce technology as well as privacy compliance and partnerships. Putting artificial intelligence at the forefront was LivePerson, winner of […]